Roundtable discussion on biodiversity with Professor Hugh Possingham (online)
21 January 2021

7:00pm

–

8:00pm
We all know about the extinction crisis: David Attenborough has once again brought the issue to the fore in A Life On Our Planet (2020). But we've known about the crisis and its impact on the planet for decades – how have things changed? What can we do, and how is research at the Centre for Biodiversity and Conservation Science helping?
Join Professor Possingham in this discussion, where you will have an opportunity to ask questions and join in the conversation.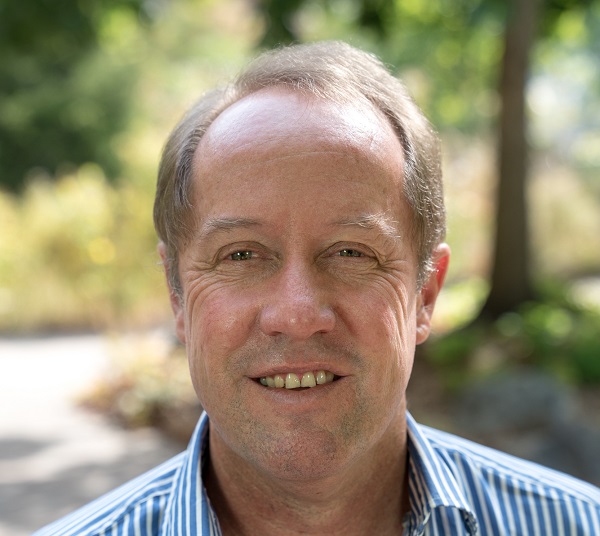 Professor Hugh Possingham, FAA is the Chief Scientist of The Nature Conservancy, best known for his work in conservation biology. He is also an ARC Laureate Fellow in the Department of Mathematics and the School of Biological Sciences at the University of Queensland.
Professor Possingham received his Bachelor's degree with Honours in 1984, from the department of Applied Mathematics at the University of Adelaide. He completed his D.Phil. at Oxford University under Michael Bulmer in 1987, on a Rhodes Scholarship. His thesis focused on optimal foraging theory.
His first postdoctoral position was with Joan Roughgarden at Stanford University, working on the recruitment dynamics of intertidal communities. He then returned to Australia on a QEII Fellowship at the Australian National University, and undertook research on applications of population viability analysis to conservation biology. He moved to the University of Adelaide, first as a lecturer, then in 1995 as a Professor.  In 2000 Possingham moved to a chair in the departments of Mathematics and Biological Sciences at the University of Queensland in Brisbane, where he was an ARC Professorial, Federation, and Laureate Fellow. He was Director of the Australian Research Council Centre of Excellence for Environmental Decisions, and the Australian government's Threatened Species Recovery Hub. In 2016 he joined The Nature Conservancy as its Chief Scientist.
During his academic career, Professor Possingham has published over 600 peer-reviewed papers, and supervised 135 doctoral and postdoctoral researchers. Co-developed the Marxan software for systematic conservation planning, which is considered "the most significant contribution to conservation biology to emerge from Australia's research community". It has been used to plan terrestrial and marine protected area networks for 5% of the Earth's surface, including Australia's Great Barrier Reef.
About Alumni events
Our events will take place online or in person. Keep an eye out below for our evolving list of virtual events that you can attend wherever you are in the world.  
The Alumni Relations & Engagement team coordinates a range of events locally and internationally. You can keep up to date with UQ alumni events in your area by updating your details.