Join our host Associate Professor Stephen Carleton as he discusses Joan Makes History with author, Kate Grenville.
UQP discount
Joan Makes History is available for purchase through UQ Press. Use the code UQBOOKCLUB at checkout to receive 20 per cent off.
Joan Makes History
Women were part of all the big moments of history – but reading history books, you wouldn't think.
Joan Makes History - originally published in 1988 and republished by UQP for its Modern Classics series in 2014 - is the story of an 'everywoman' who was presents at all the famous moments of Australia's European history. She gives her irreverent version of what went on, filling in the blanks that more solemn historians leave. Joan 'makes' history because she was there too, but she also 'makes' it by telling it afresh.
The events in Joan Make History concern Australian history, but Joan, as the invisible side of official history, is an international phenomenon. In a light-heated way, this book explores the idea of history itself – who gets written into it, who gets written out, and why.
About Kate Grenville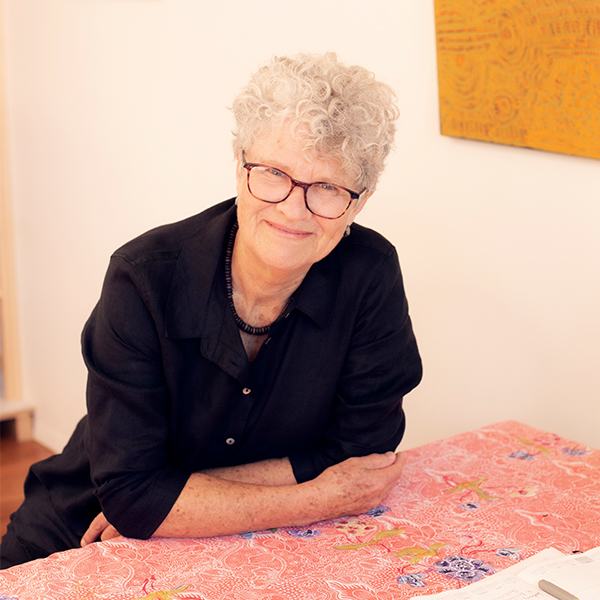 Kate Grenville is one of Australia's most celebrated writers. Her international bestseller The Secret River was awarded local and overseas prizes, has been adapted for the stage and as an acclaimed television miniseries, and is now a much-loved classic. Grenville's other novels include Sarah Thornhill, The Lieutenant, Dark Places and the Orange Prize winner The Idea of Perfection. Her most recent books was the bestselling 2020 novel A Room Made of Leaves. In 2017 Grenville was awarded the Australia Council Award for Lifetime Achievement in Literature. She lives in Melbourne.
About UQP
UQP is one of Australia's leading publishing houses. Established in 1948 as a wholly owned subsidiary of The University of Queensland, UQP has consistently produced culturally significant works across genres such as fiction, non-fiction and poetry, as well as children's and young adult books.
About Alumni events
Our events will take place online or in person. Keep an eye out below for our evolving list of virtual events that you can attend wherever you are in the world.  
The Alumni Relations & Engagement team coordinates a range of events locally and internationally. You can keep up to date with UQ alumni events in your area by updating your details.