The UQ Young Alumni Advisory Board proudly presents the 'Get Finance Fit' series for 2021

This webinar will cover everything you need to know to grow your wealth. From smart investment strategies on a small budget to simple ways to boost your superannuation without having to put in an extra cent. Learn to be 'super' fit! During the webinar, hear from our finance experts as they will share their top tips about different types of investments and simple strategies to help you achieve your financial goals.

Topics:
Types of investments (including ETFs)
Understanding personal risk preference
How to get started with investing
Unlocking power of superannuation

Thursday 15 July: Investing and super
Tuesday 7 September: Buying your first property
Wednesday 3 November: Financial goal setting for 2022
Meet the Panellists: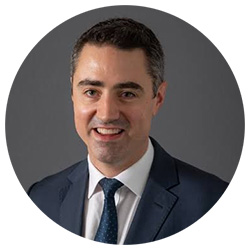 Evan Lucas
Evan has been investing and researching global markets for over a decade. After getting his Masters in Finance Evan headed to Amsterdam with ABN Amro before moving to the Royal Bank of Scotland. He returned to Australia with RBSMorgans where he developed his top down macro approach in investing. Evan joined InvestSMART as their Head of Strategy, where he heads the investment committee's asset allocation and investment strategy. He also provides regular investment and market research papers for clients and market participants. You can catch Evan regularly on the ABC, Sky News, Channel 9 and SBS.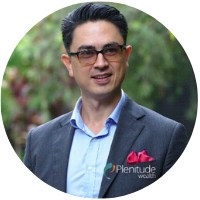 Andrew Courtney (Master of Commerce) - Director of Plenitude Wealth & Plenitude Lend and UQ alumnus

Andrew David Courtney fell in love with the idea of financially educating people as a medical researcher studying breast cancer. Pivoting 6 months into his PhD led him to work at one of UQs research institutes studying development pathways whilst completing a Master of Commerce in 2012. He has since transitioned out of science and is now running two businesses - Plenitude Wealth & Plenitude Lend, a financial planning firm and mortgage broking business. His passion for increasing the financial literacy of Australians has led him to make hundreds of videos on Instagram, LinkedIn and is constantly working on making more YouTube content. Team Plenitude and Andrew's mission is to educate 1M Australians before Plenitude reaches 10 years in business. His vision is to educate, empower and guide Aussies to financial resiliency and to ultimately create a community of multimillionaire philanthropists who support the causes they believe in wholeheartedly.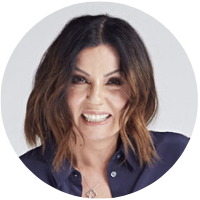 Effie Zahos (Bachelor of Economics) - Editor at large, Canstar, Channel 9 TODAY Show's finance expert, former editor of Money Magazine and UQ finance expert

Effie Zahos is one of Australia's leading personal finance commentators with more than two decades of experience helping Aussies make the most of their money. Known for her no-nonsense approach she has a knack for making money matters simple. Best known for her former role as the editor of Money magazine, having helped establish it in 1999, Effie started out as a graduate trainee for one of Australia's major banks. She moved to TV in 1997, kickstarting her career in finance journalism as head researcher of Channel Nine's Money Show. She is now Editor-at-Large for Canstar, Australia's biggest financial comparison website. This role sees her leverage the brand's digital platform in pursuit of improving Australians' understanding of their personal finances and helping more people confidently make money decisions. A regular finance commentator on TV and radio, Effie is also the author of a children's financial literacy book, The Great $20 Adventure, and A Real Girl's Guide to Money.
Check out Effie's latest book 'Ditch the debt and get rich' available at all good bookstores.
---
The material shown during the webinar is for general information purposes only. It is not intended to be, nor should it be read as specific personal investment or risk advice.
Whilst all care is taken in the preparation of this material no warranty is given with respect to the information provided, and accordingly no responsibility for errors or omissions, including responsibility to any person by reason of negligence is accepted by The University of Queensland and the Panelists.
Before acting on any of the information contained in this presentation you should obtain special advice from a specialist investment (risk) professional, which is appropriate to your specific investment or risk needs, objectives and financial situation.
About Alumni events
UQ alumni and community events take place in-person and online, across the globe, throughout the year. UQ alumni are invited to join the UQ ChangeMakers platform to access early event registrations, benefits and discounts.