3T Events: Towering figures of the church and science (in person)
6 July 2021

10:00am

–

12:00pm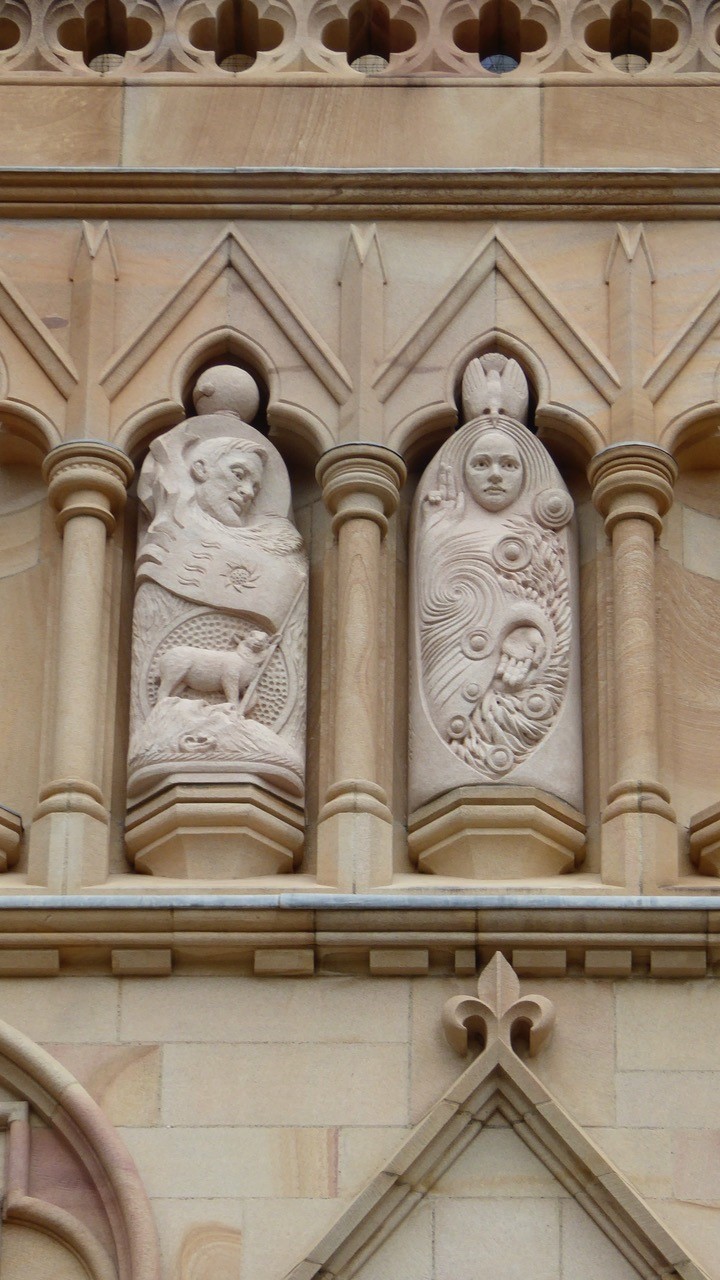 In this presentation, Dr Rhyl Hinwood AM CF shares the symbolism and research that was incorporated into the design of some of her most monumental works. Large figurative sculptures, like those she created for St John's Anglican cathedral in Brisbane, afford the opportunity to include detailed historic information – not only about the characters themselves, but about every-day life. Rhyl shares how her characters are shaped not only by her research, but by the personal experiences of her Churchill Fellowship and tours of the Medieval cathedrals and monasteries in France.
Join us at The Women's College from 10am on Tuesday 6 July as Dr Rhyl Hinwood delves into the symbolism incorporated into the design of her monumental statues - including those produced for the University of Queensland's Great Court and, more recently, for St John's Anglican cathedral in Brisbane.
The event begins with morning tea, and concludes with an optional lunch (additional cost). If you have any questions about this event, please email uqalumni@uq.edu.au.
Meet the presenter - Dr Rhyl Hindwood AM CF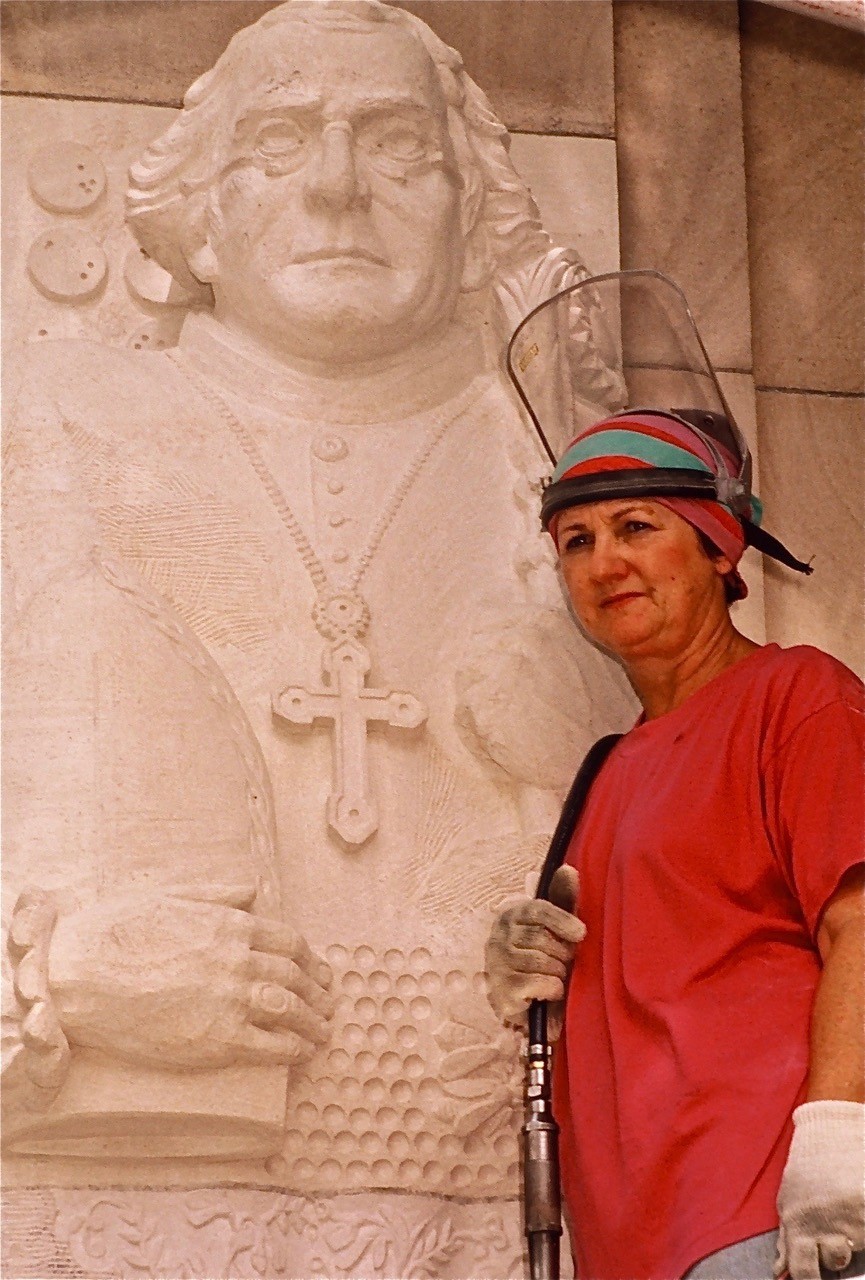 Rhyl Hinwood was born in Brisbane in 1940 and her career began in the Queensland Natural History Museum where she worked as an artist for many years. In 1976, she won a commission to complete the carvings in the Great Court of the University of Queensland. She has worked on the design and production of over seven hundred commissioned public artworks for institutions, churches, corporations, organisations, federal, state and local governments as well as for private clients. Rhyl was awarded an Honorary Degree of Doctor of Philosophy by the University of Queensland in 2001 for her outstanding contribution to the University and to the Visual Arts in Queensland and appointed a Member in the General Division of the Order of Australia in 2006 for her service to the Visual Art.
Transport and parking
The Women's College has a limited number of car parks available for event guests.
Public transport
The Women's College is a short (350m) walk from UQ Lakes Bus Station. Alternatively, it is a one kilometre walk from Chancellor's Place Bus Station.
Parking at UQ
Please click this link for information on casual parking at UQ. We recommend parking along Sir William MacGregor Drive for $5 per day. Payment options include the Pay by Plate machines or the online, CelloPark system - more information on paying for parking is available here.
If you need any assistance with transport to UQ, please let us know by emailing uqalumni@uq.edu.au.
About Alumni events
UQ alumni and community events take place in-person and online, across the globe, throughout the year. UQ alumni are invited to join the UQ ChangeMakers platform to access early event registrations, benefits and discounts.
Venue
The Women's College, UQ St Lucia