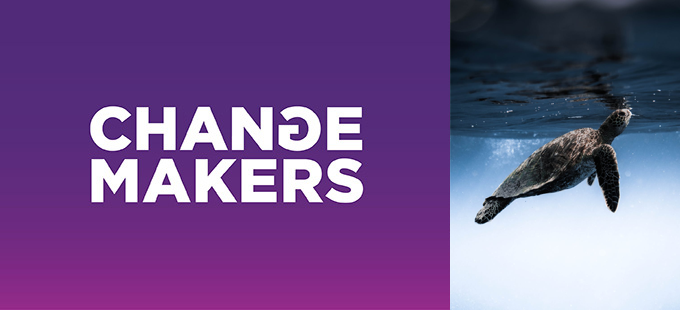 Synopsis:
Stability and prosperity in the Pacific have long been stated as among Australia's top foreign policy priorities, but for many Australians, the region remains little understood.

The issues currently confronting the Pacific are of global significance, and it is in Australia's own economic and political interests for the region to succeed. Yet, often we make the mistake of not properly engaging with Pacific as valued partners contributing to a shared and prosperous future.

At this ChangeMakers event, you can hear from UQ alumni experts in development, sustainability, diplomacy and national security as they discuss why our Pacific neighbours matter to Australia - What inadequacies and inequalities have been highlighted by the COVID-19 pandemic? What are the implications of geopolitical tensions playing out in the region? What threat does climate change pose?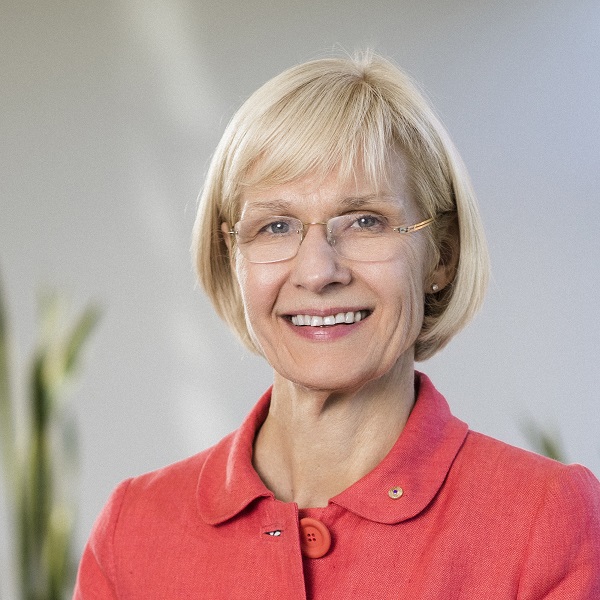 Professor Deborah Terry AO
Vice-Chancellor and President
The University of Queensland

Professor Deborah Terry AO is Vice-Chancellor and President of The University of Queensland (UQ). Prior to commencing this role in August 2020, she served as Vice-Chancellor of Curtin University, in Western Australia (from February 2014 to July 2020).
Professor Terry was made an Officer in the General Division of the Order of Australia (AO) in June 2015, in recognition of her distinguished service to education in the tertiary sector.
She is also Chair of the Board of Universities Australia; a Fellow and past President of the Academy of Social Sciences in Australia; an appointed member of the Australian Research Council Advisory Council; and serves on the Australia and New Zealand School of Government Board and Australia's Academic and Research Network Board.
Having grown up in Perth and Canberra, Professor Terry completed her PhD in Social Psychology at the Australian National University in Canberra. From there, she commenced her distinguished career at UQ in 1990, initially as an internationally recognised scholar in psychology. During her 24 years at UQ, Professor Terry progressed through a number of senior leadership roles to become Senior Deputy Vice-Chancellor, before leaving for her role as Vice-Chancellor of Curtin University in early 2014.
Panellists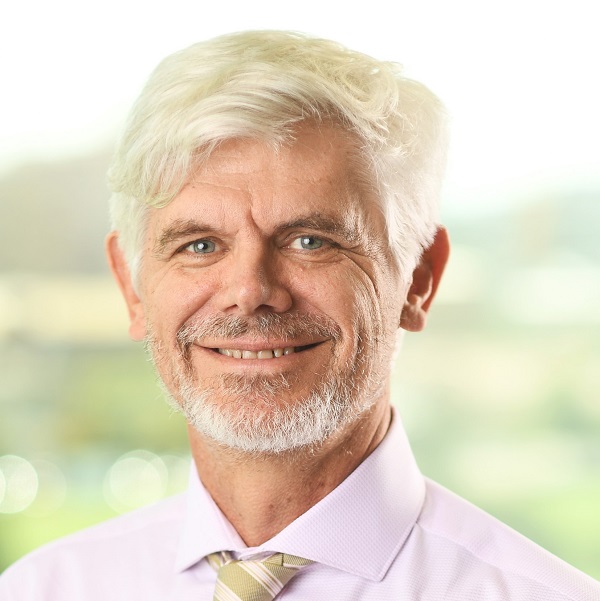 Professor Ian Kemish AM
Former Ambassador and Adjunct Professor
The University of Queensland

Adjunct Professor Ian Kemish is a former senior Australian diplomat with interest and expertise in the history of Southeast Asia and the Pacific, and in Australia's engagement with those regions. He originally graduated with Honours in modern Southeast Asian history from the University of Queensland. Ian's Government career included service as High Commissioner to Papua New Guinea, Ambassador to Germany, Head of the Prime Minister's International division and DFAT's Southeast Asia Division. He was awarded membership of the Order of Australia for his role, as Chair of the Government's International Emergency Task Force, in leading the response to the 2002 Bali bombings.
Mr. Kemish moved to the private sector in 2013, leading to a role as Chief Sustainability Officer with Newcrest Mining Limited. This involved elevating environmental and social performance for one of the world's largest international gold mining companies. He retired from this position in early 2020. Ian received a UQ Alumni Excellence Award in 2014.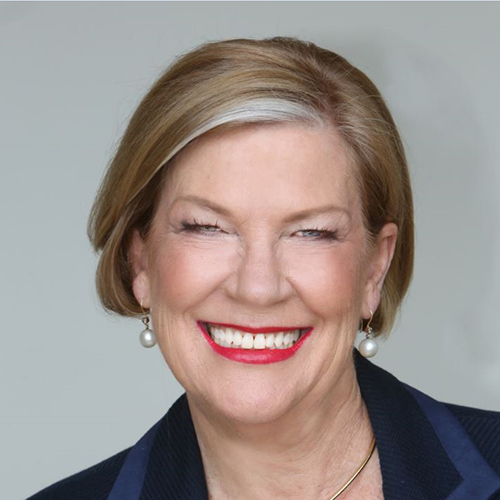 Ms Ann Sherry AO
Chair of UNICEF Australia and Enero Group
Ann is one of Australia's leading business executives with a career that spans Government, Banking and Cruise Tourism.
Ann is the Chair of UNICEF Australia and Enero Group and currently holds non-executive roles with National Australia Bank, Sydney Airport, Infrastructure Victoria, Cape York Partnerships, Museum of Contemporary Art Australia and the Australia and New Zealand School of Government (ANZSOG). Ann is the Australian Co-Chair of the Australia New Zealand Leadership Forum.
She is an Adviser, the former Chairman and was Chief Executive Officer of Carnival Australia for a decade. Carnival Australia is the largest cruise ship operator in the Australia/Pacific region.
Beginning working life as a Radiographer, Ann became First Assistant Secretary of the Office of the Status of Women in Canberra before moving to the banking sector initially in HR roles, then in CEO roles with Westpac NZ and the Bank of Melbourne.
The Australian Government awarded Ann the Centenary Medal in 2001 and in 2004 she was awarded an Order of Australia. In 2015, Ann was named as the overall winner of the Australian Financial Review 100 Women of Influence Award.
Ann devotes considerable energy to her passion for women's rights (currently as convenor of the Champions of Change Coalition), supporting opportunity for Indigenous communities, personal philanthropy and support of the arts.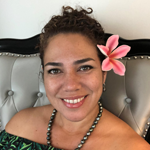 Ms Coral Pasisi
Senior Advisor to Director General SPC
The Pacific Community
Coral is currently the Senior Advisor to the Director General of SPC.  She has over 20 years of professional experience in the Pacific Region addressing international, regional and national level issues across the fields of Sustainable Development, climate change, climate financing and climate security, and Pacific Regionalism.  Prior to joining SPC she ran her own Consultancy business and was the Green Climate Fund's Pacific Regional Advisor. She is a member of the Climate Security Experts Network and sits on the global Strategic Advisory Board on Climate Security and Foresight. In these capacities she has briefed the UN Security Council on the issue of climate security and impacts on the Pacific region.
She has an academic background in earth and environmental science, development planning and remote sensing and international environmental systems. She is a great believer in the value of Indigenous science and practice combined with modern science to inform decision making and policy development.  She is a mother of two, and has worked remotely from Niue Island in discharging her services to the region and globally for the last eight years. 
ChangeMakers Moderator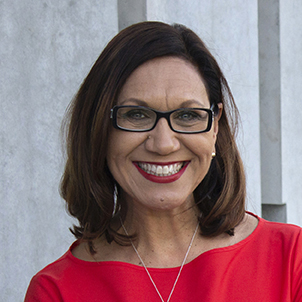 Professor Anita Heiss
UQ Professor of Communications, The University of Queensland
Author

Prof Anita Heiss is the award-winning author of non-fiction, historical fiction, commercial women's fiction, children's novels and travel articles. She is a proud member of the Wiradjuri Nation of central NSW,  an Ambassador for the Indigenous Literacy Foundation, the GO Foundation and Worawa Aboriginal College.
Her adult fiction includes Not Meeting Mr Right, Avoiding Mr Right, Manhattan Dreaming, Paris Dreaming and Tiddas. Her most recent books include Barbed Wire and Cherry Blossoms which was longlisted for the Dublin International Literary Prize and was named the University of Canberra's 2020 Book of the Year.
The anthology Growing Up Aboriginal in Australia which Anita edited, was named the Small Publisher Adult Book of the Year at the 2019 Australian Book Industry Awards.
In 2004 Anita was listed in The Bulletin magazine's "Smart 100". Her memoir Am I Black Enough for You?  was a finalist in the 2012 Human Rights Awards and she was a finalist in the 2013 Australian of the Year Awards (Local Hero).
As an advocate for Indigenous literacy, Anita has worked in remote communities as a role model and encouraging young Indigenous Australians to write their own stories. On an international level she has performed her own work and lectured on Aboriginal literature across the globe at universities and conferences, consulates and embassies in the USA, Canada, the UK, Tahiti, Fiji, India, New Caledonia, China, Spain, Japan, Austria, Germany and New Zealand.
Anita is a board member of the State Library of Queensland, the University of Queensland Press and Circa. Anita is a Professor of Communications at the University of QLD and artist in residence at  La Boite Theatre, adapting her novel Tiddas for the stage.
Anita enjoys eating chocolate, running half-marathons and being a 'creative disruptor'.
About Alumni events
UQ alumni and community events take place in-person and online, across the globe, throughout the year. UQ alumni are invited to join the UQ ChangeMakers platform to access early event registrations, benefits and discounts.