Couldn't make it to the event? Listen to the podcast.  
We spend approximately one third of our lives asleep: that's roughly twenty-five years spent in our most vulnerable state - unconscious and unaware.  It's an easy question to ask: what's the point?
While the precise functions of sleep are still in the process of being uncovered, sleep is universal across all animals – from bees to elephants – suggesting a critical function that has been conserved across millions of species and millions of years of evolution. We all feel the effects of a bad night's sleep in our daily interactions and performance, but why exactly we feel that drain (and, consequently, how sleep affects the brain) is still in the process of being discovered.
Sleep researchers Professor Bruno van Swinderen, Associate Professor Simon Smith and Dr Sally Staton are searching for answers to this question, using very different models. Bruno's research uses fruit flies to investigate the fundamental biological mechanisms behind sleep, such as the difference between normal sleep and unconsciousness induced by general anaesthesia or sleeping pills.  Simon works with children, adolescents and older adults to understand the role of sleep in activity, safety and health.  Sally will investigate further how these mechanisms play out in the human brain, aiming to identify how sleep architecture affects everyday human behaviour.
Join Bruno, Simon and Sally to discuss the big questions at the heart of current sleep research:  Why do we dream? What do different sleep stages achieve? What do your genetics have to do with how you sleep?  How might our environment impact upon our sleep?  Why is sleep important for learning, productivity and social participation?  And how could we harness the restorative power of sleep as a potential therapy option for illness and injury?
Associate Professor Bruno van Swinderen
Principal Research Fellow, Queensland Brain Institute
Bruno received a PhD in evolutionary biology from Washington University in St Louis, Missouri. His postdoctoral work at the Neurosciences Institute in San Diego, California led him to the scientific study of consciousness. Taking an evolutionary view, he developed novel paradigms to study perception in the smallest animal brains. His discoveries include uncovering neural correlates of sleep and selective attention in flies, as well as fundamental mechanisms of general anaesthesia.
In 2008, he moved to Australia to run a research lab in the Queensland Brain Institute at the University of Queensland. His lab uses flies and bees to understand how the brain is able to block or prioritise sensory stimuli, as happens during sleep and attention. He is particularly interested in how sleep and attention might have co-evolved to optimise behaviour, and is keen to promote research in simpler animal models to understand complex brain processes.
Associate Professor Simon Smith
Principal Research Fellow, Institute for Social Science Research
Simon joined ISSR in mid 2017 as a sleep science leader within the Child Development Education and Care Group, with an aim to bridge the biological and social sciences in collaboration with other researchers and partners from government, industry, and the community.
Simon is a psychologist who works to understand the role of sleep and circadian rhythms in a healthy, safe, and productive life. His work focuses on sleep in the early years, but he has significant experience and interest in the wellbeing of others, including older adults, people living with dementia, brain injury and neurological disease, young adult and adolescents, shift-workers and athletes.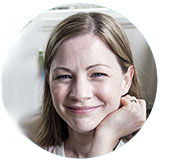 Dr Sally Staton 
NHMRC Research Fellow, Institute for Social Science Research
Sally has a strong interest in the impacts of early life experiences on children's long-term health and development. Her research focuses on the role of early childhood education and care contexts as places of early intervention. Her previous research includes the most comprehensive study of sleep practices in early education and care settings internationally, with a focus on child and family health and wellbeing.
In 2016, she was named among Queensland's Young Tall Poppy Scientists.
About Global Leadership Series
The Global Leadership Series (GLS) is a lively program of events for alumni and community members. Join us for lectures and discussions with the best of the best UQ-related speakers on matters that impact your community and shape your ideas of the world.
The series is an opportunity for you to engage with great minds on global matters, participate in thought-provoking discussions and network with UQ alumni and community members. All alumni, parents, community members and friends are welcome to attend the Global Leadership Series events.
Listen to podcasts of previous GLS events click here. 
Venue
Customs House, 399 Queen St, Brisbane