Listen to the podcast for the sold-out event: 

Millennials are reading more than previous generations - not only on their smartphones and tablets, but books as well.  At the same time, written communication through text messages, Tweets, and the like are booming.  But they rely increasingly on brevity, lack of punctuation, abbreviation and even visual hieroglyphs (emojis) in place of words themselves. 
Rapid changes in technology and modes of communication threaten to fundamentally alter the way we relate to the written word and in turn, our society and ourselves. According to some predictions, in ten years dictation will have virtually replaced typing and handwriting. 
This lecture and panel discussion will explore whether technological and cultural changes are threatening or strengthening the written word.  A linguist, social media expert, journalist and author will come together to consider these challenges from different angles, discussing the changing profile of writing in different genres and media.
Moderator - Professor Heather Zwicker
Executive Dean of the Faculty of Humanities and Social Sciences, The University of Queensland
Professor Zwicker has been Executive Dean of the Faculty of Humanities and Social Sciences at the University of Queensland since 2 Oct 2018. She came to UQ from the University of Alberta, a top 5 Canadian university, where she served in a variety of leadership roles including Vice-Provost and Dean of the Faculty of Graduate Studies and Research (2015-18) and Vice Dean for the Faculty of Arts (2011-14). 
A cultural studies researcher, Professor Zwicker brings postcolonial and feminist theories to bear on problems such as stereotypes, universities, classrooms, and cities. Her research seeks to understand concepts that explain the world we inhabit. Key areas of exploration have included nation (especially Northern Ireland), stereotype (in particular, pre-9/11 stereotypes of Irish terrorists), the local (with an emphasis on Edmonton writing), public intellectualism (pursued through graduate seminars designed for non-academic tracks, and through writing for larger audiences), gender, and digital humanities. Professor Zwicker holds a PhD from Stanford University and is the winner of several awards, including the 3M National Teaching Fellowship.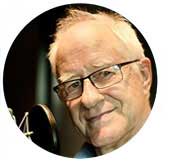 Emeritus Professor Roly Sussex OAM, Chevalier des Palmes Académiques
Emeritus Professor Roly Sussex has had a longstanding love affair with language. Not just English, he also speaks Russian, French, Polish and German, and enjoys reading the daily news in a number of other languages, with variable help from dictionaries.
A former Professor of Russian at the University of Melbourne, and of Applied Language Studies at The University of Queensland, Roly is spending his 'retirement' in research projects on language, communication and pain, oh and taking your calls at the ABC on the linguistic mindfield that is language.
Dr Nicholas Carah
Deputy Head of School of Communication and Arts
Nicholas Carah is a Senior Lecturer in Media and Communication at The University of Queensland. He is the author of Brand Machines, Sensory Media and Calculative Culture (2016), Media and Society: production, content and participation (2015), and Pop brands: branding, popular music and young people (2010).
Nicholas' research examines the promotional culture and advertising model of digital media platforms. His work focusses in particular on the emerging forms of alcohol marketing taking place on social media platforms, and how they intersect with everyday drinking cultures and identities.
Nicholas has also undertaken research with the social movement and health intervention Hello Sunday Morning to explore and evaluate their use of blogs and digital media in changing drinking culture. He is also a part of the research team for the Queensland government funded evaluation into the Tackling Alcohol Fuelled Violence legislation.
At The University of Queensland Nicholas is the Co-convenor of the Bachelor of Communication, taking carriage of the Digital Media major. He is a recipient of a UQ Teaching Fellowship to develop approaches to teaching that blend on-campus and digital modes of learning by working with student partners.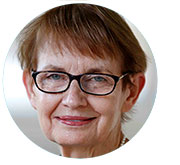 Dr Judith Seaboyer
Senior Lecturer in Literary Studies, School of Communication and Arts
Judith has been researching resilient student reading and its intersection with writing since 2012 and has received UQ and national research funding and awards for this work.
Most recently she has addressed the level of anxiety that approaches moral panic attached to the idea that those born into a digital age have lost not just the ability but the desire to read longform text. She argues that to blame changing technologies for this is at best an oversimplification and at worst a cop-out, and that as university teachers our role is to encourage what neuroscientist and literacy researcher Maryanne Wolf terms biliteracy. Our students need to be adept at the reading-for-information that involves scanning, clicking and linking, but this need not be at the cost of the learned skill that is deep, contemplative reading and the critical, ethical and pleasurable engagement it enables.
About Global Leadership Series
The Global Leadership Series (GLS) is a lively program of events for alumni and community members. Join us for lectures and discussions with the best of the best UQ-related speakers on matters that impact your community and shape your ideas of the world.
The series is an opportunity for you to engage with great minds on global matters, participate in thought-provoking discussions and network with UQ alumni and community members. All alumni, parents, community members and friends are welcome to attend the Global Leadership Series events.
Listen to podcasts of previous GLS events click here. 
Venue
Customs House, 399 Queen St, Brisbane