As of January 2019, there were 68.5 million forcibly displaced people in the world, including 25.4 million refugees who have fled their homes to escape violence and persecution. This includes 40 million who are displaced but still within the borders of their home country. This is the sixth consecutive record year since the number was first tracked after World War 2.
These crises are not limited to any one region, either. Millions have left Venezuela in recent decades, there are 11 million Syrians who are either internally displaced and refugees, nearly a million Rohingya have crossed the border into Bangladesh, with countless others murdered or displaced. Responses to these crises have varied and none are without controversy.  Australia's use of detention centres on Nauru and Manus Island has raised major human rights questions, a policy with no end in sight and no easy answers.  
Just as there is no single reason for refugee crises – famine, war, crime, repression – there is no single solution either. UQ experts will discuss how the world has and must adapt to ongoing and future crises.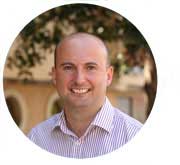 Professor Alex Bellamy
Director of the Asia-Pacific Centre for the Responsibility to Protect
Alex is Professor of Peace and Conflict Studies and Director of the Asia Pacific Centre for the Responsibility to Protect at the University of Queensland. He is also Fellow of the Academy of Social Sciences in Australia and non-resident senior adviser at the International Peace Institute (New York).
Since 2011 he has served as consultant to the United Nations Office on Genocide Prevention and the Responsibility to Protect and has been a Visiting Fellow at the University of Oxford (2014–15 and 2017–18).
Publications include "World Peace (and How to achieve it)" (Oxford, 2019) and "East Asia's Other Miracle: Explaining the Decline of Mass Atrocities" (Oxford, 2017). He is currently completing "The Destruction of Syria: civil war, mass atrocities, and the failure of international diplomacy" for Columbia University Press.
Dr Gerhard Hoffstaedter
Senior Lecturer in Anthropology, School of Social Science
Gerhard conducts research with refugees in Southeast Asia, on refugee and immigration policy and on religion and the state. He is a regular commentator in newspapers, radio and online media on topics of his research. 
His first book entitled Modern Muslim Identities: Negotiating Religion and Ethnicity in Malaysia is published by NIAS Press. A co-edited volume Urban Refugees: Challenges in Protection, Services and Policy was published with Routledge in 2015.
In 2014 he launched a social anthropology Massive Open Online Course World101x: The Anthropology of Current World Issues that has taught thousands of students how to think more anthropologically.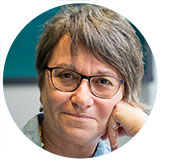 Emeritus Professor Gillian Whitlock
School of Communications and Arts

Biography to follow.
About Global Leadership Series
The Global Leadership Series is a lively program of events for alumni and community. Join us for lectures and discussions with the best of the best UQ-related speakers on matters that impact your community and shape your ideas of the world.
The series is an opportunity for you to engage with great minds on global matters, participate in thought-provoking discussions and network with UQ alumni and community members. All alumni, parents, community members and friends are welcome to attend the Global Leadership Series events.
Subscribe and save
Save up to 40% on single tickets by purchasing one of our three subscription packages*.  Tickets to individual events are $30 and will be available closer to the event date.
Mini subscription: Attend two events for $48 (save 20%)
Standard subscription:  Attend four events for $85 (save approx 30%)
Premium subscription:  Attend all eight events for $145 (save approx 40%)
* Please note that subscription packages do not apply for multiples tickets to the same event.
To hear podcasts of GLS events from 2018 click here. 
Venue
Customs House, 399 Queen St, Brisbane