We live in uncertain times, a time of fast change and rapid internationalisation. Uncertain times in which we are very cognisant to the possibility of a terrorist attack, a cyber-cataclysm, or a natural disaster. However, just as devastating and just as capable of visiting destruction on entire communities in a matter of hours is an outbreak of infectious disease that rapidly crosses international borders.
Zoonotic diseases are very common around the world. Diseases, known better by names like Ebola, Swineflu, Rabies, Tuberculosis and Zika.  Scientists estimate that more than six out of every 10 known infectious diseases in people are spread from animals, and three out of every four new or emerging infectious diseases in people are spread from animals**.
'One Health' is an approach to designing and implementing programmes, policies, legislation and research in which multiple sectors communicate and work together to achieve better public health outcomes. The areas of work in which a One Health approach is particularly relevant include food safety, the control of zoonoses, and combatting antibiotic resistance.
UQ researchers are leading the way in the global effort to improve prevention, prediction and design response strategies. The diversified investigative approach of UQ seeks to protect communities from the next Pandemic disease – arguably one of the greatest threats to global stability and security.
** World Health Organisation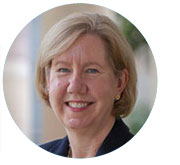 Moderator - Professor Melissa Brown
Executive Dean, Faculty of Science

Melissa completed her PhD at The University of Melbourne in 1993, on blood cell growth factors and their role in human leukaemia. She then undertook postdoctoral training at the Imperial Cancer Research Fund and King's College in London, where she was involved in characterizing the first breast cancer susceptibility gene. She returned to Australia in 1999, first to The University of Melbourne and subsequently to UQ. During her career, Melissa has taught molecular genetics to thousands of students, has published over 90 research papers and reviews in the field of cancer genetics and has attracted more than $20M in research funding.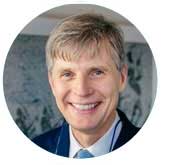 Prevention – Professor David Paterson
Director of the UQ Centre for Clinical Research
A University of Queensland alumnus, David is the Director of the UQ Centre for Clinical Research and a consultant infectious diseases physician. His research focuses on antibiotic resistant organisms and he recently conducted the world's largest trial on antibiotics for antibiotic resistant bacterial infections.
Prediction – Professor Nigel Perkins
Head of School of Veterinary Sciences
Nigel is a One Health Specialist and has been involved in a wide range of research activities, both at UQ and as a private consultant, leading teams investigating outbreaks of unknown or previously undescribed diseases in horses, small animals and aquaculture species both within Australia and internationally. Nigel has particular interests in quantitative epidemiology and applied statistics as well as disease control, surveillance, risk analysis, risk factor studies, animal production, reproduction, welfare and zoonotic disease
Response – Professor Ian Henderson
Deputy Director (Research), Institute for Molecular Bioscience
Ian brings to the IMB's Centre for Superbug Solutions (CSS) his strong research program in combating antimicrobial resistance. The CSS are tackling the eminent onset of a pre-antibiotic era through three strategies: Helping to stop the inappropriate use of antibiotics; rediscovering and optimizing antibiotics that were discovered in the past but not developed into drugs; crowdsourcing compounds from across the globe to uncover molecules with antimicrobial properties for the development of new antibiotics.
About Global Leadership Series
The Global Leadership Series (GLS) is a lively program of events for alumni and community members. Join us for lectures and discussions with the best of the best UQ-related speakers on matters that impact your community and shape your ideas of the world.
The series is an opportunity for you to engage with great minds on global matters, participate in thought-provoking discussions and network with UQ alumni and community members. All alumni, parents, community members and friends are welcome to attend the Global Leadership Series events.
Subscribe and save
Save up to 40 per cent on single tickets by purchasing one of our three subscription packages.*  Tickets to individual events are $30 and will be available closer to the event date.
Mini subscription: Attend two events for $48 (save 20 per cent)
Standard subscription:  Attend four events for $85 (save approximately 30 per cent)
Premium subscription:  Attend all eight events for $145 (save approximately 40 per cent)
* Please note that subscription packages do not apply for multiples tickets to the same event.
Listen to podcasts of previous GLS events click here. 
Venue
Customs House, 399 Queen St, Brisbane