Principles and profits: ethics in the 21st century
21 August 2019

6:00pm

–

8:00pm
Ethics is at the heart of every contemporary social crisis, whether we realise it or not. From the Financial Services Royal Commission, to the use of technology, to the treatment of vulnerable people, ethical frameworks have unfortunately been manipulated, cherry-picked and at times abandoned to justify unethical actions.
 
How do individuals, organisations, and society maintain and implement a consistent ethical mindset?  What happens when what's ethical comes up against what's profitable?  The answers that people and societies choose have defined politics, economics and societies for millennia.
 
With expertise from business, philosophy and law, UQ's esteemed alumni and academics will confront these questions and more to chart a path forward for Australia and beyond.
 
Dr Mark Hutchinson
UQ alumnus, UQ Business School Executive-in-Residence
Mark Hutchinson graduated from The University of Queensland with a Bachelor of Commerce in 1986 and went on to become a global business leader, culminating in his role as President and Chief Executive Officer of GE Europe.
He was awarded an Honorary Doctorate of Business in 2014 and appointed UQ Business School's first Executive-in-Residence. In this role, he shares his time and expertise, helping students and staff understand how to navigate the complexities of ethical decision-making, training and leadership in business. 
Mark is a strong advocate for establishing a Professor Chair in Ethics, and believes that teaching students to understand and apply ethics in the workplace is a foundation stone for a good university education and a successful career.  
Dr Julian Lamont
Lecturer in Philosophy, School of Historical and Philosophical Enquiry
Dr Julian Lamont is a philosopher at the University of Queensland. He specialises in ethics and political philosophy. He is the author of many academic articles including an article on distributive justice that has being accessed more than 1.7 million times. His topics range from whether CEOs deserve their pay, through topics such as the role of procedural fairness in making forest agreements in Australia, through to should genetically modified organisms be patented. For the last decade, he has been passionate about teaching more than a thousand University of Queensland students each year the importance of professional ethics.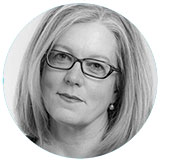 Karen Chester
UQ Alumna and Deputy Chair, Australian Securities and Investments Commission
Karen Chester commenced as an ASIC Deputy Chair on 29 January 2019.
Before joining ASIC, Karen was a Commissioner at the Productivity Commission since 2013 and Deputy Chair since May 2016.
Previously, Karen was a Partner at Mercer and Global Head of Infrastructure. Before joining Mercer, Karen was a Partner at Access Capital Advisers and the CEO of Access Economics. Karen has held directorships on several Australian infrastructure company boards.
Before moving to the private sector, Karen held senior economic policy roles in the Australian Treasury and the Department of Prime Minister and Cabinet.
Karen has a first class honours degree in Economics from The University of Queensland and was awarded an honorary doctorate in Economics by the University in 2017. She is also a graduate of the Australian Institute of Company Directors.
About Global Leadership Series
The Global Leadership Series (GLS) is a lively program of events for alumni and community members. Join us for lectures and discussions with the best of the best UQ-related speakers on matters that impact your community and shape your ideas of the world.
The series is an opportunity for you to engage with great minds on global matters, participate in thought-provoking discussions and network with UQ alumni and community members. All alumni, parents, community members and friends are welcome to attend the Global Leadership Series events.
Listen to podcasts of previous GLS events click here. 
Venue
Customs House, 399 Queen St, Brisbane