Global Leadership Series: Building trust in a post-truth world
14 October 2020

6:00pm

–

8:00pm
Recent breaches of trust and institutional failures, for example by the finance sector, aged care, and sporting organisations, have created mistrust of corporations. In a world where institutions are under constant scrutiny, advances in technology and artificial intelligence have created a general fear and anxiety of the future. A culture of conspiracy theorising has arisen and confidence in 'experts' is under threat especially around issues such as evolution, vaccination and climate change (the so-called "war on science"). Now more than ever we need to understand what influences public confidence and stakeholder trust.
In this session, UQ trust experts will draw on their psychological and organisational research spanning the past 20 years, to provide informed insights on how trust in our organisations and institutions can be built, restored and preserved.
Moderator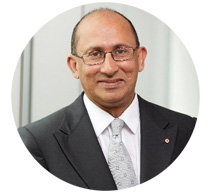 Peter N Varghese AO
Chancellor, The University of Queensland
Peter Varghese began as Chancellor of The University of Queensland on 11 July 2016. Prior to this appointment, Mr Varghese's extensive career in public service and diplomacy spanned 38 years and included senior positions in foreign affairs, trade policy and intelligence. Most recently, he served as Secretary of the Department of Foreign Affairs and Trade (2012-2016). Previous senior appointments included High Commissioner to India (2009-2012), High Commissioner to Malaysia (2000-2002), Director-General of the Office of National Assessments (2004-2009), and Senior Advisor (International) to the Prime Minister of Australia (2003-2004). Mr Varghese was the author of a comprehensive India Economic Strategy to 2035 commissioned by the Australian Prime Minister and submitted in July 2018.
Mr Varghese was educated at The University of Queensland, graduating with a Bachelor of Arts with Honours and a University Medal in history in 1978. He was appointed an Officer in the Order of Australia (AO) in 2010 and received an Honorary Doctorate of Letters from The University of Queensland in 2013.
Mr Varghese sits on the boards of CARE Australia and North Queensland Airports. He is also on the international governing board of the Rajaratnum School of International Studies in Singapore. He was awarded the Sir Edward "Weary" Dunlop Asialink Medal in 2019 in recognition of outstanding contributions to improving Australia-Asia relations.
Speakers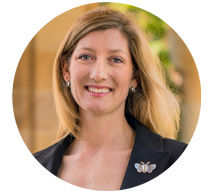 Professor Nicole Gillespie
Professor of Management, UQ Business School
Nicole is a Professor of Management at UQ Business School and holds the KPMG Chair in Organizational Trust. Her research focuses on trust in organisations, including how to build, preserve and repair trust, particularly in challenging contexts such as after trust failures and during organizational transformation and technological disruption. A related focus is the measurement of trust. Her research and consulting spans the Health, Banking and Finance, Resources, Education, R&D, and Non-Profit sectors.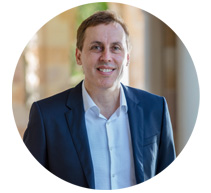 Professor Matthew Hornsey
Professor in Management, UQ Business School
Matthew is a social psychologist located in the UQ Business School. He researches mistrust, and tests strategies for overcoming it. This includes research on how to understand (and reduce) resistance to scientific messages about climate change, vaccination, evolution, and so forth.
James Mabbott
Partner, KPMG Australia
James is Partner in Charge for KPMG Innovate and focuses on research and experimentation into emerging trends and new business models, ways of working and technology. He works with some of Australia's largest companies and organisations on their most complex and complicated problems to drive growth and efficiency. A key focus for James is the relationship between business and innovation and the role that trust plays in enabling next generation solutions and organisations to face into uncertain outcomes.
About Alumni Events
The Alumni Relations & Engagement team coordinates a range of events locally and internationally. You can keep up to date with UQ alumni events in your area by updating your details.
Venue
Customs House, 399 Queen St, Brisbane