Global Leadership Series: Creating smart, sustainable cities for the future
29 July 2020

6:00pm

–

8:00pm
Urban sprawl, rapid population growth, rising sea levels:  the need has never been greater to find solutions and reimagine urban landscapes to create sustainable, prosperous and resilient cities.  
Will the cities that we envision provide all of its inhabitants with access to a safe and healthy life? Will our future cities be floating on the sea? What role will digital technologies and renewable energy play in improving infrastructure and incorporating green space into our communities? Hear from our expert panel as they discuss innovative ideas and integrated approaches to sustainable living.
Speakers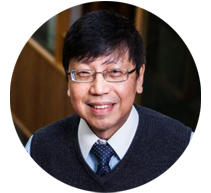 Professor Chien Ming Wang
Transport and Main Roads Chair, School of Civil Engineering, The University of Queensland
Professor Wang is the Transport and Main Roads (TMR) Chair of Structural Engineering. Prior to joining UQ, Professor Wang held the positions as the Director for the Engineering Science Programme and the Director for the Global Engineering Programme, at the Faculty of Engineering of the National University of Singapore. Additionally, he was the Vice-Dean of Undergraduate Programmes of NUS Faculty of Engineering and the Associate Director of the Centre for Development in Teaching and Learning, NUS. He is also the Adjunct Professor in the Department of Civil Engineering, Monash University, Australia and was elected as Monash Civil Engineering Alumnus of the Year 2015 for his significant contributions to the engineering profession.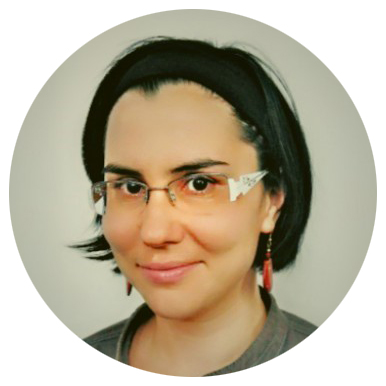 Dr Dorina Pojani
Senior Lecturer in Urban Planning, School of Earth and Environmental Sciences
Dr Pojani is a Senior Lecturer in Urban Planning with research interests in built environment topics such as urban design, urban transport, and urban housing. She completed her graduate studies in the US, Albania, and Belgium and her postdoctoral residency in the Netherlands. She has also held teaching and research positions in Austria, Chile, and Italy. Prior to joining academia, she worked in urban design and planning. Dr Pojani has published numerous articles and her latest books are The Urban Transport Crisis in Emerging Economics (2017) and Parking: An International Perspective (2020).
Rebecca Moore
Director, Conrad Gargett
Rebecca is a Director with Conrad Gargett with over 20 years' experience. An award-winning Architect and skilled Project and Design Director, her multidisciplinary portfolio demonstrates vast expertise in design and project management across a broad range of sectors and projects, both locally and internationally. As a project lead, Rebecca mobilises her teams towards an overarching vision, fostering creative growth and allowing ideas to generate collaboratively. She works closely with clients and communities to develop a thorough understanding of needs as well as social and cultural contexts, ensuring the creation of purposeful architecture that is layered with beauty and meaning. Her approach is underpinned by a deep appreciation for diverse cultures, people and their relationship with place, a core value that she attributes to the unique combination of her offshore birthplace, a Queensland upbringing and extensive international travel.
About Alumni events
UQ alumni events take place in-person and online, across the globe, throughout the year. You can keep up to date with UQ alumni events in your area by updating your details.
Venue
Customs House, 399 Queen St, Brisbane