Webinar - COVID-19 + Career : How to stay relevant during uncertain times?
28 May 2020

6:00pm

–

7:00pm
Is the COVID-19 pandemic disrupting your career plans? How can you remain relevant at your workplace and what skills should you focus on to adapt to the new normal? Is it the right time for a career change?
Hear from four career experts in this one hour Q&A webinar while they redefine what 'employability' means now and how to best position yourself for your next career move. They will answer some popular questions around job-seeking, upskilling, top interview tips and suggest practical tips to give your CV and online presence a boost! This session is suitable for young professionals at all career levels.
This young professional webinar is proudly presented by the UQ Young Alumni Advisory Board, and is designed by young alumni for young alumni. Join the UQ young alumni community globally by registering today!
Facilitator: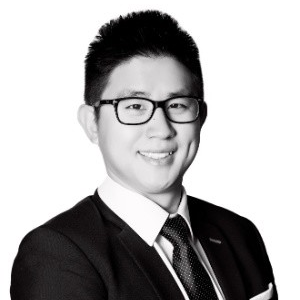 Paul Chen (Associate Manager, Page Personnel QLD)
Originally from Singapore, Paul graduated from UQ in 2012 with a Bachelor of Commerce (Major in Finance). He worked in a couple of different industries in Brisbane including Fundraising and Real Estate before joining PageGroup, a UK-listed global recruitment agency with over 7,500 employees across 36 countries. 
As an Associate Manager, Paul heads up the Page Personnel QLD Finance division where he guides accounting professionals with their careers and provides recruitment consulting services to his clients which range from start-ups to some of the world's top multinational brands. 
Panellists:
Ciarian O'Donnell (CEO of Just Digital and the Humanised group)
From London and a huge QPR fan, Ciaran moved to Australia in late 2004 for an initial 12 month adventure and hasn't looked back since! Having several years' experience with one of the largest UK recruitment firms Ciaran decided to join a large American corporate in Brisbane where he spent the next 5 years. His role during this time progressed from consultant to managing the whole team by 2010. At this point Ciaran decided it was time for a new adventure and moved for an opportunity to start up an IT division in Brisbane for a Melbourne based recruitment company in what he describes as, "the test run". Within a short period of time his role went National and he was managing consultants across the country.
Ciaran knew he would always one day have his own company and the experience of doing a start up in his previous role would prove vital in the success of JDP.
Sammy Herbert (People & Community at SixPivot & Muses Code JS Organiser)
From being interviewed by Taboo from the Black Eyed Peas, running Australia's largest free coding workshops for women, non-binary and trans folk in Australia, to building a tech community for one of the most innovative scale-ups in the country, Sammy is well run off her feet. She's consulted with companies all over Australia, such as Microsoft and Adobe on recruitment and has spoken at conferences and events on how to hack your career. Sammy's well connected and passionate about the tech community, sharing resources with resume templates and job vacancies for the turbulent times we're in. She's also been a finalist for the QLD Women in Tech Awards 2018, ARN Women in ICT Awards 2019 and Outstanding Leadership Awards 2020. You can find Sammy managing People & Community at SixPivot with her fantastic team.
Sammy previously studied the Bachelor of Science (Biological and Biomedical Sciences) & Bachelor of Education (Secondary Education and Teaching) at UQ.
Michael Berger (Director of Talent Blueprint)
Michael Berger is a recruitment industry professional with experience recruiting engineering and technical professionals across Australia and Europe in the Oil, Gas, Mining, Engineering and Construction industry since 2000.Since starting his own business in 2014,  Michael has focused on delivering a consultative approach across his extensive networks and adds value to his client base by gaining an understanding of their workforce planning goals and delivering a professional, timely and ethical recruitment service that goes beyond a transactional relationship. He thrives on networking, forming long-term relationships and recruiting the best talent for his client base.
About Alumni Events
The Alumni Relations & Engagement team coordinates a range of events locally and internationally. You can keep up to date with UQ alumni events in your area by updating your details.