Podcast - Q&A: Entrepreneurship and Innovation with Nimrod Klayman
20 March 2020

10:00am

–

10:45am
Alumni Q&A with Nimrod Klayman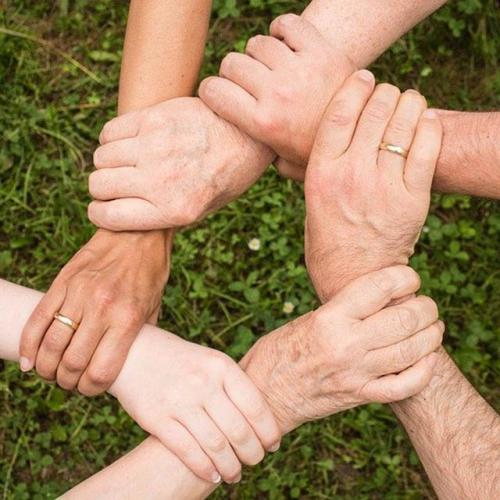 Nimrod Klayman is a serial entrepreneur and the Director of UQ Idea Hub. Joining the UQ community in 2014, Nimrod has since contributed to developing and delivering an extensive program to support innovation and entrepreneurism at UQ. In this interview, Nimrod answers your questions around the key to a great idea, how much it costs to launch a start-up, and what UQ does to support people with an entrepreneurial vision.
 
Chris, 1973 Bachelor of Dental Science
What is the criteria of a good idea?
Excellent question, and the answer is – I don't care about the idea.
The idea has a lot of merit, but it compromises of only 5% of the venture, the rest is execution. I welcome any idea, as long as they take it to the next stage. The first idea is generally irrelevant, even for my own experience, because the idea you finish with is generally completely different from the original idea.
I don't care about the idea, because the idea will change. It will evolve and progress. It is more important to start.
How much does it cost to launch a start-up?
This is a bit of a myth buster, but honestly, it's close to zero.
One of the sessions that I run, as part of Idea Hub, is how to start your own venture with zero money. We are quite lucky that we live in an era of so many opportunities, and a lot of them are free (at least at the beginning). So, you can create something, test your idea and build traction without spending any money.
You don't need much to start a venture. Perhaps, a few hundred dollars (if that) to create a website, domain and logo. Then you launch to the next step – market validation.
Glenys, 1978 Bachelor of Arts and 2001 Bachelor of Law
What is the funding application process for a start-up, specifically in-relation to rockets?
With rocketry, we have an excellent case here at UQ, called UQ Space.
UQ Space was an initiative of a bunch of very committed engineering students who wanted to launch rockets into the space. Firstly, because they were studying it, secondly as they recognised an opportunity in the industry, and thirdly for the practical, hands-on experience it offered. The calibre of the students and the business proposition was so strong that the University decided to help them by providing cash, space and support. Now, it is in its' third year of operation and is one of the leading rocketry clubs in Australia, with the potential to accept commercial opportunities in the future.
In terms of other funding opportunities - UQ Ventures includes an accelerator on campus, called UQ iLab, which offers $20,000 equity free.
Greta, 2014 Bachelor of Journalism/Communications
Can you give an example of unsuccessful and successful ventures that you've been involved in?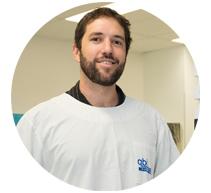 I recognise that all my ventures were successful because I could learn from every one of them. And, that's a good outcome. Commercially, not all of them did well, but they helped me to improve for the next one.
One of my biggest ventures that was unsuccessful, because it did not continue, was a start-up I created in 2011. The main lesson that I learnt with that was to ask the question if people will pay for it. There is a big difference between 'like' and open the wallet to pay. This is one lesson I will always try to teach my students; do the right market validation research, that way you know the customers will be happy to pay.
At the moment, I run a business that teaches coding and robotics to primary students. The venture started as a pilot with my business partner in 2013 and grew from there. We recognised the wave coming quite early, and were ready when it peaked in 2015-16. Today, we are one of the biggest STEM providers in Queensland and the second biggest in Australia.
Veda, 1974 Bachelor of Arts and 1993 Master of Educational Studies
What does UQ do to support innovation and entrepreneurship? What programs are available for both students and graduates?
UQ is fully committed to support student entrepreneurs. Last year we released our entrepreneurship strategy, which was endorsed by the Vice Chancellor. That means we have an objective to support, teach and empower our student entrepreneurs. We believe that entrepreneurship is not just for the students who want to launch their own start-up. But it creates an entrepreneurial mindset that is very relevant to any industry and any job – resilience, problem solving, leadership… That is what we are imparting in our programs.
Our objective is to impact all the students at UQ. We have 53,000 students, and last year we reached around 10,000 through the different programs we run each week. We run the intensive accelerator iLab with the best mentors Brisbane can offer and the $20,000 helps to take their idea to the next level.
We also offer the Global Start-Up Adventure – a life-changing program where we take the students to the hottest entrepreneurial areas in the world. Shanghai, Tel Aviv, Singapore, San Francisco, Sheng Zhen… We create a four-week experience where they work for a local start-up and socialise with the local players and investors. The students come back from this experience totally different. They mature, they understand the world better, they think more globally, and they gain the confidence that you could not get in a classroom.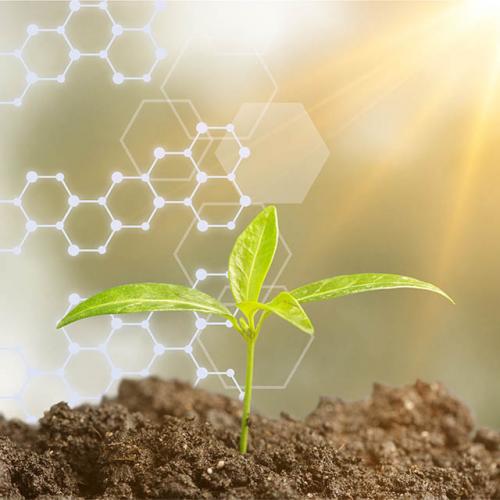 And, to finish, what is your best advice for someone who has an entrepreneurial idea?
Alot of the students fall in love with their product, without talking to their customers. You might have a great idea, but that is only a minor part of the journey. The most important thing is to talk with customers as early as possible, even if you don't have anything to show. If you have a concept, you should seek feedback.
Start with feedback, then end with, 'would you buy?' If they say yes, go to the next level and ask for the credit card. Once you have a transaction, you know that they are serious.
UQ Ventures is always looking for mentors to assist the students with their entrepreneurial journey. If you are interested in helping a student, connect with Nimrod via LinkedIn or email him at n.klayman@uq.edu.au
If you have any questions, please contact the Alumni Relations and Engagement team at
uqalumni@uq.edu.au
or 07 3346 3166.
About Alumni Events
You can stay informed of upcoming events when you update your details.
If for any reason you can't join us at one of our many events, we will endeavour to bring our content to you. From live-streaming, podcasts, review articles and event photos, we are committed to ensuring that you don't miss the opportunity to experience our events.