3T Events: How nanotechnology is changing the face of medicine, Australian National Fabrication Facility
15 July 2020

10:00am

–

11:30am
Have you heard of the Australian National Fabrication Facility – Queensland Node (ANFF-Q)? Did you know that ANFF is advancing medical therapies by conducting ground-breaking scientific research on the bio-nano interface?
Join us to tour this incredible scientific resource, right here on UQ's St Lucia campus. 
You will receive an overview of the research being conducted at the Australian National Fabrication Facility's Queensland Node (ANFF-Q). Including:
The development of a 10-minute universal cancer test
A 'smart' gene delivery system that directs cardiac tissue to self-heal after a heart attack, and
A tissue culture device that enables the growth of cardiac, skeletal muscle, and neural organoids for use in researching new therapies without the need for human subjects.
You will also hear from ANFF-Q technical staff and the researchers who are performing this ground-breaking research.
Event details
This event will begin with morning tea at the Women's College – parking available onsite and UQ Lakes busway station is a short (400m) walk away. From there, tour participants will have the option to walk to ANFF (500m) or take a free shuttle for a tour of the research facilities. During the tour participants may be required to stand for up to one hour. After the tour, participants may walk or bus back to Women's College (lunch available for additional cost).
Participants must wear closed-toe shoes for entry into the ANFF laboratory.
If you have any questions about this event, or the 3T Event program, please contact the Alumni Relations and Engagement team at uqalumni@uq.edu.au or 07 3346 3166.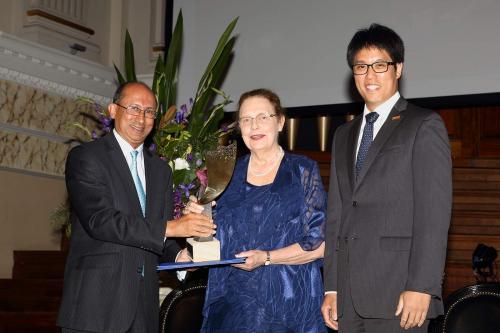 About Alumni Events
You can stay informed of upcoming events when you update your details.
If for any reason you can't join us at one of our many events, we will endeavour to bring our content to you. From live-streaming, podcasts, review articles and event photos, we are committed to ensuring that you don't miss the opportunity to experience our events.
$15 per person
Registration opening soon
Venue
The Women's College,
College Rd, UQ St Lucia 4067