Entrepreneurs pledge to pay it forward.
The University of Queensland is driving a new approach to philanthropy by partnering with entrepreneurs to 'pay it forward'.
In an Australian first, members of the UQ Founders Pledge will commit to donating a portion of their success to the University at a future date – when exiting or listing their start-up.
UQ Pro Vice-Chancellor (Advancement) Jennifer Karlson said the initiative removed some of the barriers to philanthropy for entrepreneurs. "Philanthropy and entrepreneurialism are a natural match — we know that people who start their own ventures often want to create a meaningful and lasting impact on society," she said.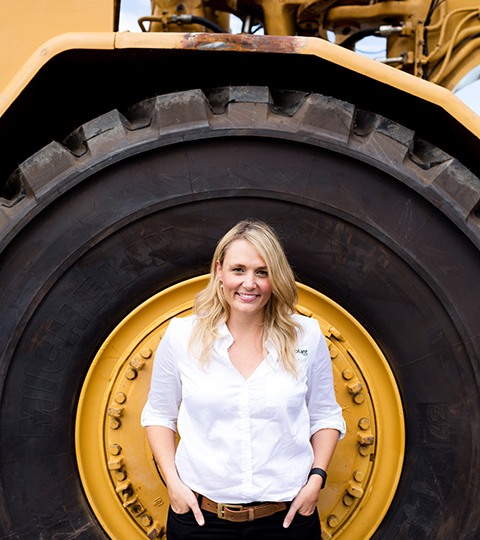 "Entrepreneurs are people of action who want to create change and solve problems rather than waiting for others to do it.
"The UQ Founders Pledge allows our entrepreneurial community to partner with the University to create a vision for the future."
Two of UQ's very promising entrepreneurs have already pledged their support for the initiative — iSeekplant founder and CEO Sally McPherson (Bachelor of Business Management/Bachelor of Arts '03), and TravelSIM founder and CEO Jamien Zimmermann (Bachelor of Science '96).
Dubbed the 'Uber of plant hire', iSeekplant links machinery hire businesses to those needing equipment, and Ms McPherson said she was honoured to be an inaugural pledger.
"Entrepreneurs are people who often need help, but also really want to help," she said. "By pledging, I am signalling my intention to financially support an area of need such as scholarships for deserving kids when I am financially able to do so. "I hope to inspire other founders to do the same."
Mr Zimmermann, whose company TravelSIM provides affordable mobile phone roaming for people travelling overseas, said he views the initiative as a win-win proposal.
"It is important that the pledge is non-binding because of the nature of business and start-ups; things can change dramatically very quickly for better or for worse," he said.
"However, once success is achieved, this allows a founder to pay it forward by partnering with UQ to make a genuine difference in someone's life. "That is something that is very satisfying and brings real meaning to an entrepreneur's work."
The UQ Founders Pledge is open to anyone who wishes to participate and will provide entrepreneurs with networks and support to accelerate their aspirations.
"To join the movement, a founder simply makes a non-binding pledge to make a philanthropic gift to a cause at the University — for example, cancer research, student scholarships, entrepreneurial programs, or saving the reef," Ms Karlson said.
"The founder can choose where their donation goes at the time of giving.
"There is no minimum gift amount and no pre-determined timeline for the donation.
"Philanthropy and entrepreneurialism are both areas UQ is committed to growing. In 2017, UQ launched the $500m Not if, when — the Campaign to Create Change, which has surpassed $400m."
The University also launched UQ Ventures earlier this year to empower, support and connect entrepreneurs within the UQ community.
Aimed at cultivating entrepreneurial spirit, Ventures connects bold, adventurous and idealistic individuals to facilitate their work to find opportunities and create solutions that will create positive global change.
Ventures provides access to a suite of programs to help entrepreneurs build their skills in a hands-on environment through UQ Idea Hub, Startup Academy and ilab.
Let us help you
If you would like to discuss your gift, please contact Advancement.
Telephone
+61 7 3346 3905 — Mon-Fri 9am-5pm (AEST)
Email
Mail
Advancement
The University of Queensland
Brisbane QLD 4072