The UQ Future Leaders Program recognises graduating students who have gone beyond their typical program of studies to make a positive impact on campus, their community and even the world. All final year students graduating from UQ from each year will be invited to apply online. Only a small, select proportion of the near 10,000 new alumni each year are recognised for demonstrating a superior commitment to leadership, enriching the student experience for themselves and their peers and positively impacting the UQ community.
To date, we have more than 1400 UQ Future Leaders spanning seven continents across the globe. Members from previous class cohorts include corporate leaders, government officials, leading researchers, philanthropists, innovators and entrepreneurs, humanitarians, star athletes, and world-renowned artists, actors and musicians.
As a Future Leader, you'll be provided with an opportunity to get a step ahead of graduation through exclusive invitations, Alumni2Alumni mentoring program and discounted tickets to events including:
UQ Young Alumni Quarterly Networking Drinks.
Get Fit Finance Series.
UQ Future Leaders breakfast events.
Thought leadership seminars
UQ Young Alumni Ball.
Applications for the 2020 Future Leaders program will open soon. Complete an Expression of Interest (EOI) if you wish to be contacted about applying for the program in future.
Key dates
Class of 2020 intake

Opens October 2020. Further details to come.
Submit an EOI now to be notified when applications open.
Eligibility
You must be in your final year of study of a UQ degree. All campuses and study areas are eligible to apply.
If you have successfully completed the UQ Employability Award or participated in the UQ Young Achievers Program, you will automatically become a member of the UQ Future Leaders program (no need to apply).
If you are not yet in your final year of study, but are interested in becoming a Future Leader, please complete an Expression of Interest form to be contacted about the program in future.
How to apply
If you are not yet in your final year of study, but are interested in becoming a Future Leader, please complete an Expression of Interest form to be contacted about the program in future.
UQ staff and community members are also welcome to nominate a Future Leader by contacting uqalumni@uq.edu.au.
Participation requirements
This program aims to recognise and reward the achievements students have already made, and as such, there are no nomination fees or ongoing costs.
If successful in your application, you are strongly encouraged to attend a welcome event for your class of Future Leaders, held at UQ St Lucia in November.
Ongoing events and networking opportunities are offered to you as a benefit, however you are not required to attend. You will also receive special discounts and exclusive events as part of the UQ Young Alumni Program organised by the UQ Young Alumni Advisory Board.
What our Future Leaders say
Past UQ Future Leaders share their experiences: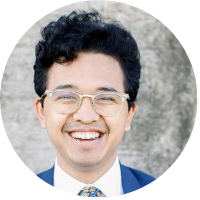 Eka Stiyawan
Class of 2017 Future Leader

"The Future Leaders Program has allowed me to easily continue to foster relationships with the broader Alumni community. I've had the chance to connect with professionals decades into their careers who share wisdom, insight, and lessons learned for us to make the most from our vocation."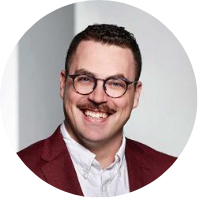 Lachlan Snow
Class of 2013 Future Leader

"As an inaugural member of the UQ Future Leaders program, it has been wonderful to see this cohort grow year on year. As a member, there are many great benefits and opportunities to forge meaningful relationships with fellow high flying alumni from across the university including at special invite only events and tailored professional development experiences. However I think the greatest benefit is the mindset it offers you. A mindset that gives you the permission to continue to soar after the achievements of your studies. As the future creeps closer, I know this group will continue to grow and become a great asset for the wider UQ alumni community but especially for you and your aspirations."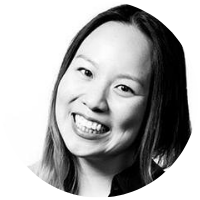 Linh Diep
Class of 2017 Future Leader

The Future Leaders program is a great UQ initiative! The events kept me connected to those I graduated with & introduced me to contacts I still keep in touch with today. Would recommend!
 
For more information regarding the UQ Future Leaders program, please contact uqalumni@uq.edu.au.