Take the lead and leverage your UQ alumni network to kick start your career today!
Are you someone who likes to make an impact in your community, love being a leader or have had academic achievements throughout your university journey? Then this program is for you!
What is the UQ Future Leaders Program?
All UQ students in their final semester are invited to apply to be a part of the UQ Future Leaders Program. This is an elite program for the most dedicated and outstanding new graduates who have demonstrated an exceptional commitment to leadership, academic achievement and service to the UQ community. Only 5 percent of the nearly 10,000 new alumni each year are recognised as Future Leaders.
To date, we have around 1,400 UQ Future Leaders spanning all seven continents. This group includes industry leaders, researchers, innovators and entrepreneurs. Being a UQ Future Leader gives you direct access to connect with like-minded alumni around the world while also enjoying the benefits on offer to the wider UQ Young Alumni Community.
If selected, you will be a UQ Future Leader for life, but we will make sure your first year out of university, in particular, is packed full of valuable experiences that set you up for a lifetime of professional and personal success. 
In supporting your transition from UQ we will provide you with opportunities to develop your leadership and networking skills, connect with amazing alumni leaders and help you to contribute to important conversations to ensure you're at the top of your game from day one. 
You will receive:
A welcome pack

An official letter of recognition

Access to amazing UQ alumni mentors via the UQ A2A mentoring platform

Invitations to exclusive UQ Future Leaders networking events and professional development opportunities

Access to the UQ Future Leaders LinkedIn community to connect and share ideas with like-minded alumni
Past UQ Future Leaders share their experiences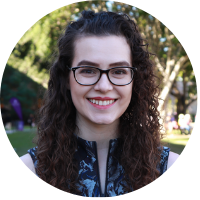 Madalyn Conwell
Class of 2019 Future Leader
"As a recent graduate, the Future Leaders Program has been an excellent way for myself and my peers to continue being engaged with the UQ community and create new connections. From the initial welcome event to the ongoing mentoring and networking opportunities, I've found the program to be an enriching experience."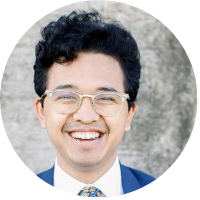 Eka Setiyawan
Class of 2017 Future Leader

"The Future Leaders Program has allowed me to easily continue to foster relationships with the broader Alumni community. I've had the chance to connect with professionals decades into their careers who share wisdom, insight, and lessons learned for us to make the most from our vocation."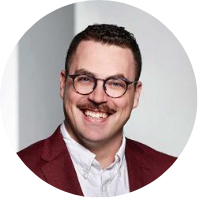 Lachlan Snow
Class of 2013 Future Leader

"As an inaugural member of the UQ Future Leaders program, it has been wonderful to see this cohort grow year on year. As a member, there are many great benefits and opportunities to forge meaningful relationships with fellow high flying alumni from across the university, including special invite-only events and tailored professional development experiences. However, I think the greatest benefit is the mindset it offers you. A mindset that gives you the permission to continue to soar after the achievements of your studies. As the future creeps closer, I know this group will continue to grow and become a great asset for the wider UQ alumni community but especially for you and your aspirations."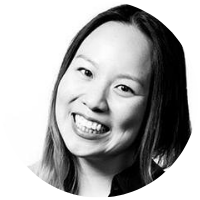 Linh Diep
Class of 2017 Future Leader

The Future Leaders program is a great UQ initiative! The events kept me connected to those I graduated with and introduced me to contacts I still keep in touch with today. Would recommend!