In 2020, sustainability research at UQ continued to thrive with the support of generous ChangeMakers.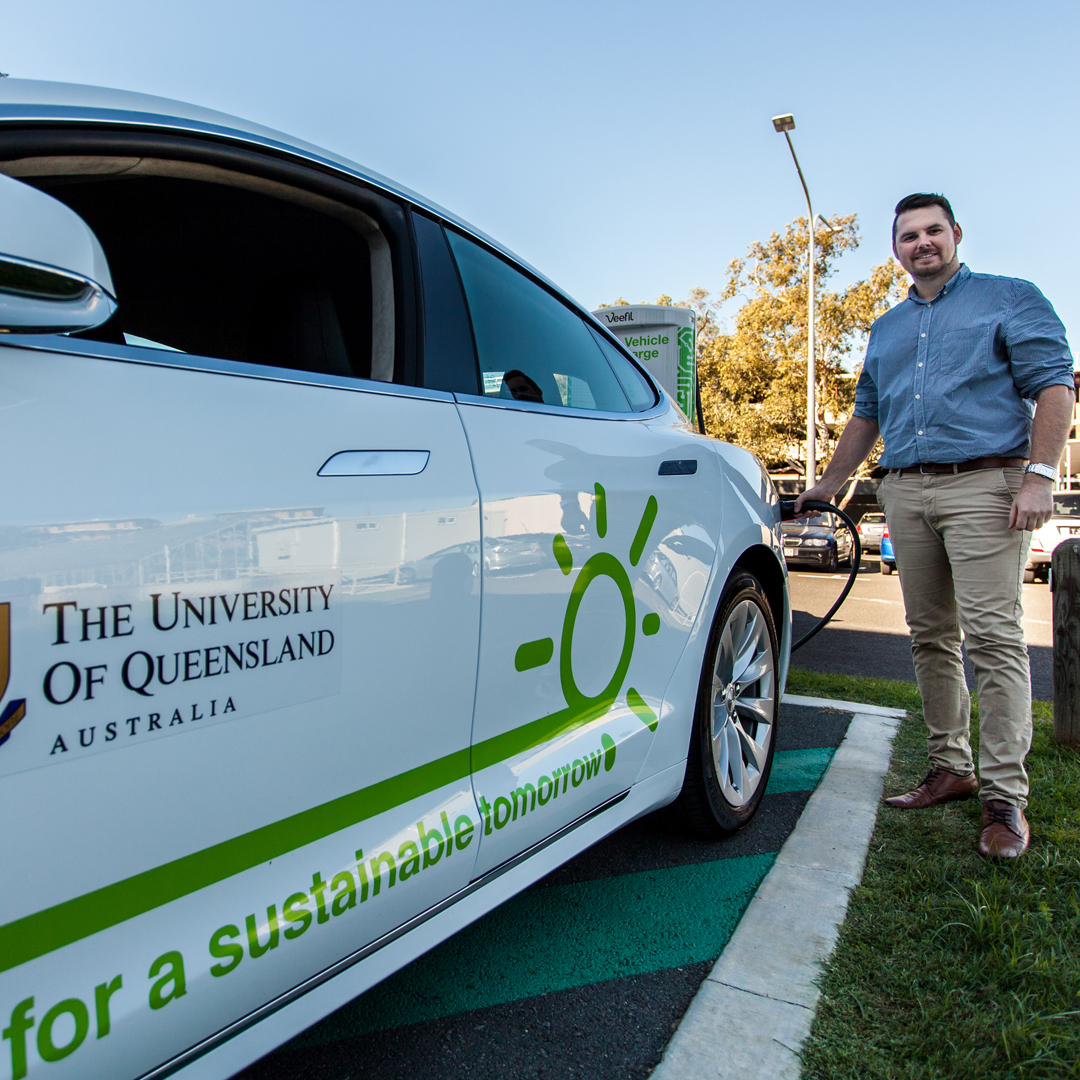 Important work by the Tritium E-Mobility Fellow Dr Jake Whitehead (pictured) was supported by Trevor and Judith St Baker. Their donation has enabled research that focuses on advancing electric-mobility, working towards improved air quality for public health, and bolstering Australia's emerging electric-vehicle industry. 
This fellowship has created a unique opportunity for UQ to emerge as a global leader in e-mobility technology and research. 
"The St Baker family's support came at a critical juncture where the world is becoming more aware of the significant environmental, health and economic benefits e-mobility technologies can deliver," says Dr Whitehead. 
"While e-mobility is growing exponentially overseas, we still have some catching up to do locally. 
"With the enormous local talent we have in the Australian e-mobility industry, it's important we remain on the front foot, continue to innovate, and fully capitalise on the substantial benefits these technologies can deliver." 
Gifts of all sizes support our researchers in tackling the environmental crisis. Because of you, we can be a part of creating critical change.