Because of you...
Empowered students can contribute to the community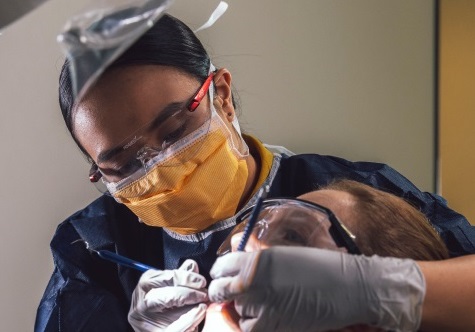 When we first met An Tran, she was a first year Bachelor of Dentistry student. The daughter of Vietnam War refugees, Tran was raised to appreciate opportunities and make the most of them. 
A philanthropically-funded scholarship was precisely the support Tran needed. Thanks to the Aspire Scholarship, Tran was able to purchase dental equipment and textbooks, carefully budget expenses, and become fully immersed in the study of dentistry. 
Tran has thrived and is now only a few months from graduating. The final year of study brings placement opportunities - locally and regionally - an Honours research project, and a new job gaining invaluable dental practice experience as a dental assistant. And this is only the beginning. 
"Going forward, my goals are to: graduate well and work as a healthcare professional, further my education, take care of my family and set up a writing platform where I can use my writing hobby and voice to raise awareness about things I'm passionate about," says Tran. 
Your support will deliver ongoing positive impact in the community, as Tran graduates and continues to contribute to society. Thank you for creating opportunities for talented, dedicated and ambitious students like Tran through the Aspire Scholarship. 

 
Because of you...
Young lives are forever changed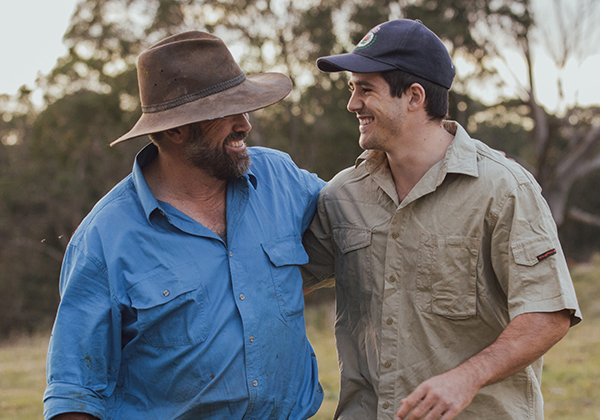 You may remember Adam Bonner's journey - from living on the family farm near Stanthorpe with university hopes, to final-year student on the cusp of starting a business career. 
Today, Bonner recalls being unsure if university was possible without financial support. 
The news confirming UQ Young Achievers Scholarship success was truly life-changing. With financial support, the focus became study, and giving back to the Young Achievers Program as a mentor. 
In 2018, Bonner graduated with a Bachelor of Commerce/Bachelor of Business Management and continues to support the life-changing Young Achievers Program as an Advisory Board member. 
Bonner is eternally grateful to donors like you, who have supported the Young Achievers Program, enriched futures, and made fulfilling careers possible. "Thank you for your kindness," says Bonner. "The generosity of people like you is a vehicle to changing the lives of hundreds of young Australians every year."
---
Return to the 2020 Donor Impact Report.