As a child, Andrew Liveris AO used to play on the dirt roads of Darwin. As a man, he has advised world leaders and brokered some of the most significant business deals of the 21st century. The lessons of a simple country upbringing have stuck with him and have led to an extraordinary UQ gift to teach and develop future generations of leaders.
A childhood spent in Darwin with children of different social, cultural, and economic backgrounds gave Andrew Liveris AO an appreciation for diversity in the company he kept. As he grew, building makeshift forts turned into building global businesses.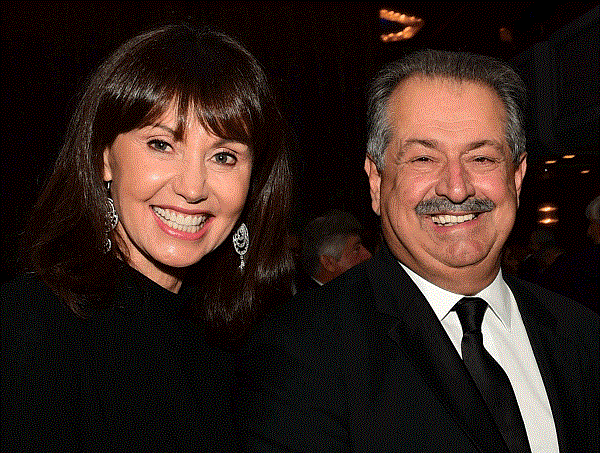 Despite his international career success, the Dow Chemical Company Chief Executive Officer's path to education wasn't always clear.In his teenage years, Cyclone Tracey ripped through Darwin and destroyed his family's home and business, and with it, his hopes of attending university.
A government scholarship provided Liveris (Bachelor of Engineering (Honours) '75, Doctor of Science honoris causa '05) with the opportunity to pursue his passion for science and mathematics at UQ, where he went on to win an array of merit-based prizes and scholarships, including a University Medal in Chemical Engineering.
"I started university in 1972 and I still draw on the knowledge and the skills I learned at UQ," he said.
"I took courses outside my comfort zone, like liberal arts and psychology. These were the courses that broadened my perspective and helped me learn how to learn."
Liveris and his wife, Paula, are now spearheading an extraordinary effort to support UQ innovation and leadership by donating A$13.5 million to help establish the Liveris Academy in UQ's Faculty of Engineering, Architecture and Information Technology (EAIT).
The academy will be housed in the Andrew N. Liveris Building, an 11-storey engineering education and research hub to be built at UQ's St Lucia campus. It will teach and develop future generations of leaders, equipping them to discover and implement technology-driven innovations that address sustainability challenges.
A rigorous selection process for the academy will identify promising students with leadership potential and a passion to address sustainability issues involving clean water, safe food and modern energy services.
The academy will allow students to collaborate with industry and leading researchers to create positive change in
society by addressing global challenges that require large-scale innovation.
The Liveris family gift is the largest donation from an individual to UQ's Not if, when campaign.
"Paula and I hope the Liveris Academy will attract, support and develop many of the planet's smartest young people and finest minds in engineering and science, enabling them to reach their full potential while addressing major challenges facing society today," he said.
After graduating from UQ, Liveris moved to Melbourne to begin his career as an engineer with the Dow Chemical Company. He quickly rose through the ranks and has held the position of CEO for more than a decade.
Based in the US, he has overseen the US$130 billion Dow Chemical and DuPont merger – one of the most significant mergers in modern history – and has also advised several US presidents on business strategy and policy.
His career success is built on a mantra of being willing to work with anyone, regardless of their background.
Now planning his retirement from the top position at Dow, Liveris will return to Australia this year, where he will continue to use his expertise and influence to drive change in the Australian economy.
"We must train our students to be technically adept at specific skills, and to be adaptable, critical thinkers," he said.
"For too long, our country has allowed our prosperity to be driven by the resources underneath the ground, rather than the brainpower of the people above it.
"I would like the next innovators who lead this change to set up shop right here in Australia."