By Mikaeli Costello
In times of adversity, art provides comfort and distraction. But what happens when adversity keeps us from enjoying art?
Pandemic or not, Museum of Brisbane (MoB) Director and UQ graduate Renai Grace (Bachelor of Arts '92) is determined to ensure Brisbane continues to experience art and culture.
Within weeks of closing its doors in response to COVID-19 social distancing measures, MoB bounced back to launch the popular Easton Pearson Archive online: a curation of signature garments, accessories, original sketches, lookbooks, ephemera and runway footage from the famed design house.
The digital exhibition is so vast, it's hard to imagine it was curated on the fly. And that's just the beginning of MoB's online offering.
"The team worked for 10 days to pull together our first online exhibition, and we have since planned a six-month, two-week cycle of online experiences," Grace said.
While quick to ensure the museum remains connected with the public, MoB isn't forgetting its lifeblood – the artists themselves – through this challenging period.

"Knowing the work of the arts community is among the most afflicted by COVID-19, we are commissioning 10 artists to tell the stories of Brisbane from their home studios," Grace said.
The initiative, MoB Artists at Home Residency Program, is aptly promoted through the pandemic-inspired hashtag #dontkillcreativity.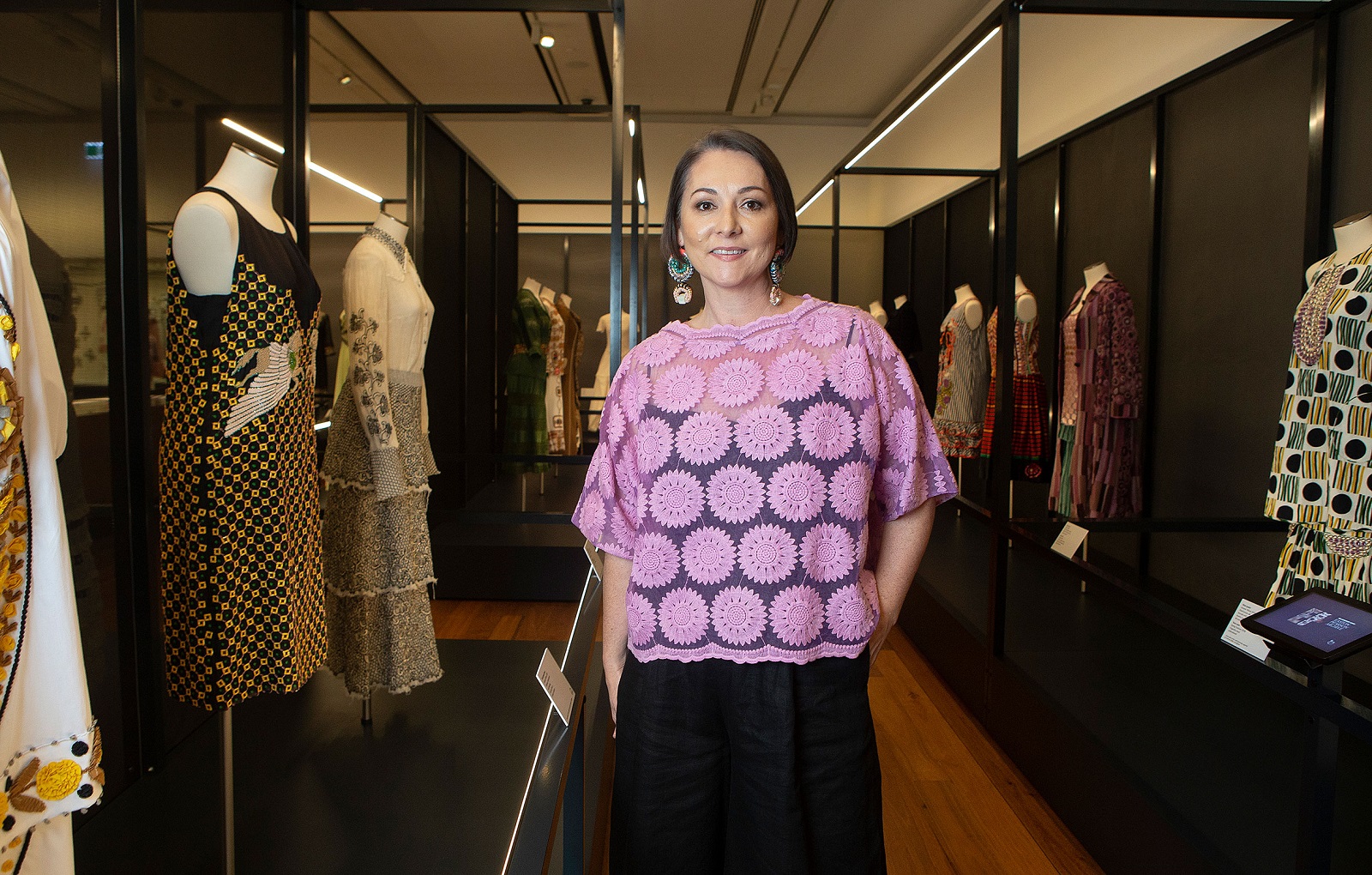 It should come as no surprise that our most creative industries are finding new ways to bring light into our lives, particularly with Grace at the helm.
At the time of her appointment, MoB chairman and former Brisbane Lord Mayor, Chair of UQ's QBI advisory board, and President of Women's College Sallyanne Atkinson AO said, "Renai's extensive experience in the arts and cultural sector, coupled with her business acumen and entrepreneurial spirit, makes her the perfect person to lead the museum into the future."
MoB is following the Louvre, Van Gogh Museum, and Guggenheim Museum (where Grace undertook an internship in the 1990s), which are all getting creative about presenting work online (not to mention the UQ Art Museum, which has launched a 'We Need To Talk About' conversation series as a response to the COVID-19 crisis).
"People always like to learn new things and this may be an opportunity for those with extra time on their hands to start tuning into things they didn't have time for previously," Grace said.
"MoB has an incredible archive of exhibitions, learning activities, interviews and videos that can easily be adapted to an online platform."
Grace said she expected a connected digital community to live on at MoB.
"As we move into recovery plans for the future, MoB will look at what components offered during this time have resonated with our audiences.
"However, it won't be to duplicate MoB's spectacular bricks-and-mortar City Hall space, but complement it in a united mission. 
"We will always be a place for the community to connect with their city. If we can bring MoB into people's homes, then we gain a broader audience and it's a positive community step."
Visit the Museum of Brisbane website for more information.
---