By Paul O'Farrell
Rob Jones has come full-circle back to his alma mater, as he steps into the important role as Chair of UQ Holdings.
---
Forty-three years after graduating from UQ, Rob Jones (Bachelor of Commerce '77) is back at the St Lucia campus, where he lay the foundations of his stellar career.
However, this time he's back to do business – not study it.
The UQ Senate recently confirmed his appointment as Chair of UQ Holdings, which provides strategic direction and governance support for five UQ-owned entities – UniQuest, UQ College, UQ Sport, UQ Health Care and JKTech.
Rob said it felt good to be back, although he had noticed some differences to the campus, which was his second home in the mid-1970s.
"In those days, the Great Court was clearly the main part of the University, so it felt like the campus was dominated by those sandstone buildings," he said.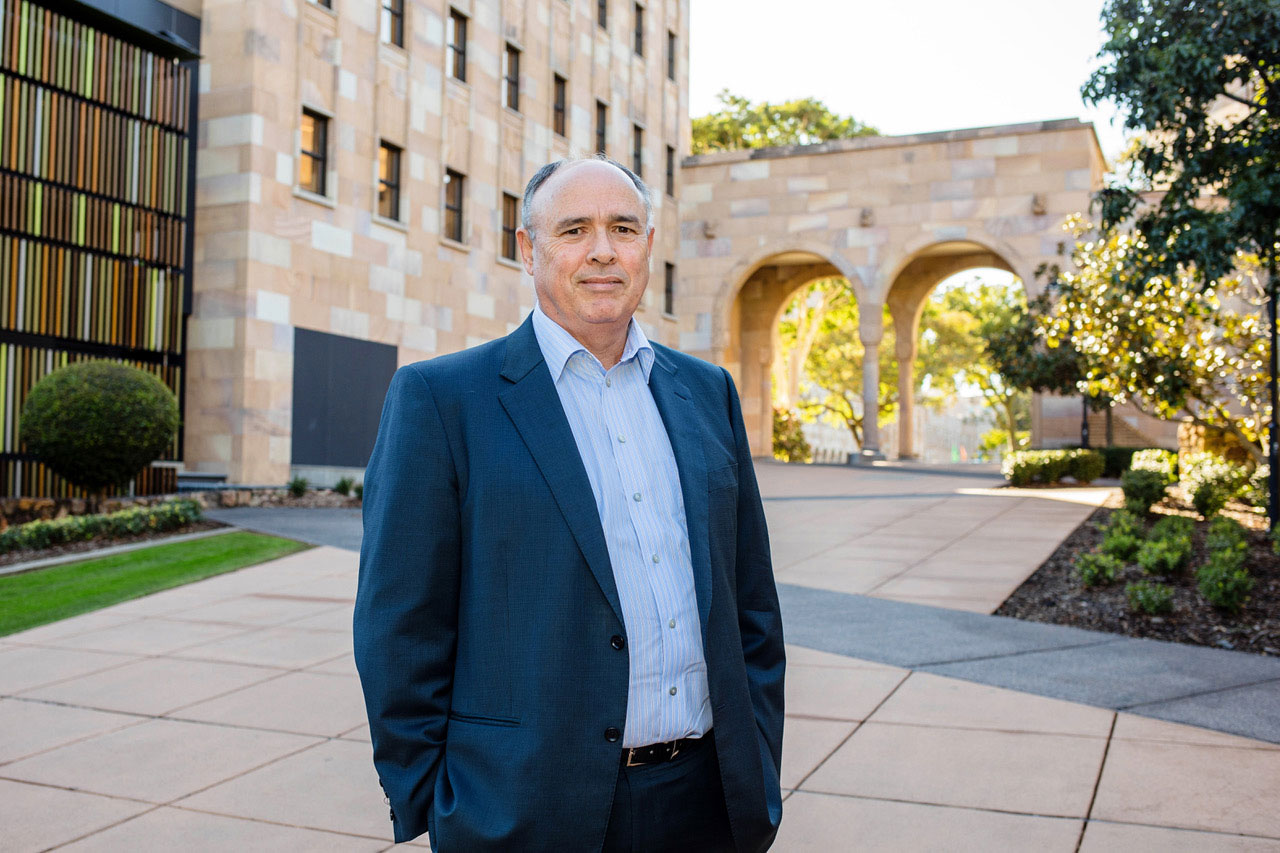 "You don't quite get that same sense anymore because so much of the site has been developed. It's still a lovely place, but there are so many other impressive buildings that now surround those sandstone buildings and the Great Court."
With the shift to online learning, which has been hastened by the current physical-distancing restrictions, Rob also acknowledged that the university experience had significantly transformed since he was a student.
"When I was here in the 1970s, it was very much an on-campus learning experience. You spent most of your time on campus," he said.
"Even though I only had about 20 contact hours a week, I was usually on campus all day, every day. When I wasn't at my lectures or tutorials, I'd be at the refectory, in the library or playing sport with my mates."
Reflecting on that time, Rob believes his Commerce degree provided a great platform for accessing opportunities in business, but he also learnt much from the social and other activities the campus experience provided.
"The great benefit of spending all of that time on campus is that you form lasting friendships. Some of the people I met while studying here have continued to be friends or business associates ever since."
"Having that network is really important because business is built around relationships – especially here in Queensland. My network initially developed from three things in my life: people I met in school, people I met at UQ or through my involvement in sporting clubs. These contacts provided a great start to my professional career."
In his final year at university, Rob did vacation work with Peat Marwick Mitchell (one of the precursor firms to KPMG), which led to a full-time role with the firm after graduation.
"Then, 40 years later with the same firm, I retired," he quipped.
In reality, he enjoyed an impressive rise throughout his career with KPMG. Rob became a Partner in 1989, he was seconded to the London office to work in the financial services practice from 1997 to 1999 and, ultimately, he was appointed Chair of KPMG's Queensland operations from 2012 to 2017.
Over the course of his career, he became a trusted adviser to many of Queensland's largest companies – including Suncorp, Bank of Queensland, Virgin, Aurizon and RACQ to name a few.
Through all of those experiences, he formed a view that high-performing organisations are built on the same fundamental attributes – a clear and consistent strategy, top-quality people, reinforced by a healthy culture.
"When I think of the big organisations I have worked closely with, they enjoyed their greatest success when their strategy was very clear, and its implementation consistent. Having a shared vision and purpose, and involving everybody in a positive way, leads to success. Culture is hugely important."
It's a philosophy that he'll bring to his new role as Chair of UQ Holdings.
"I'll take a very collaborative approach," Rob said.
"Each of those entities in UQ Holdings has their own board. So, I'm effectively a conduit between the University and those entities. My job is to ensure there's consistency around how they are governed and operate; and that their approach is also consistent with the goals and aspirations of the University."
Rob admits he has an enduring fondness for UQ, and he's excited by the idea of returning to contribute to the University in a meaningful way.
"The world is often a circle. I've seen that often in business, and in life. You go through many changes along the way and then you end up right back in the place where you started and where your values were forged."
Keeping up with the Joneses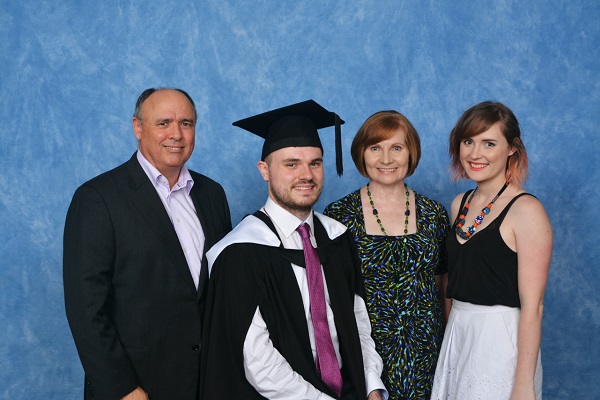 For Rob Jones, UQ runs in his blood. In fact, many of his family members are UQ graduates.
His older brother, Dr Peter Jones, is a well-known alumni and highly regarded academic staff member at UQ. He completed his Bachelor of Engineering degree in 1975, before going on to complete his PhD at UQ in 1981. Today, Dr Jones is an Adjunct Professor in the School of Chemical Engineering and serves on the School's Advisory Board. Dr Jones has also contributed generously to the Andrew N. Liveris Building fund and has sponsored a scholarship in the School of Chemical Engineering.
Rob and Peter's sister, Jennifer Scurfield (nee Jones) completed her Bachelor of Physiotherapy degree at UQ in 1976, and went on to a successful career in children's physiotherapy.
The Jones family have continued to have a presence at UQ more recently too, with both of Rob's children studying at St Lucia. Daughter Annabel Jones completed a Bachelor of Commerce in 2011, while his son Samuel Jones completed a Bachelor of Arts / Bachelor of Journalism in 2015.
---