How a UQ graduate is using technology to improve diagnosis and change behaviours
By Mark Schroder
---
Inspiration can come in the most unlikely places.
For Dr Elliot Smith (Bachelor of Engineering '12, Doctor of Philosophy '17), his lightbulb moment came while sipping beers at a networking event with well-known entrepreneur and investor Steve Baxter.  
"We were talking about people we knew who had been diagnosed with medical problems and how tired we were of hearing the phrase 'I wish we got this sooner' from doctors," Smith said.
"Steve said that it would be great if someone could build a machine that analyses a wide range of data about these diseases, and then combines that with the clinical test results to provide a much more comprehensive diagnosis. Then we could identify and fix the problem much faster.
"And with classic two-beer gusto, I said to Steve, 'You know, I reckon I could build one of those' and soon after he challenged me to do precisely that."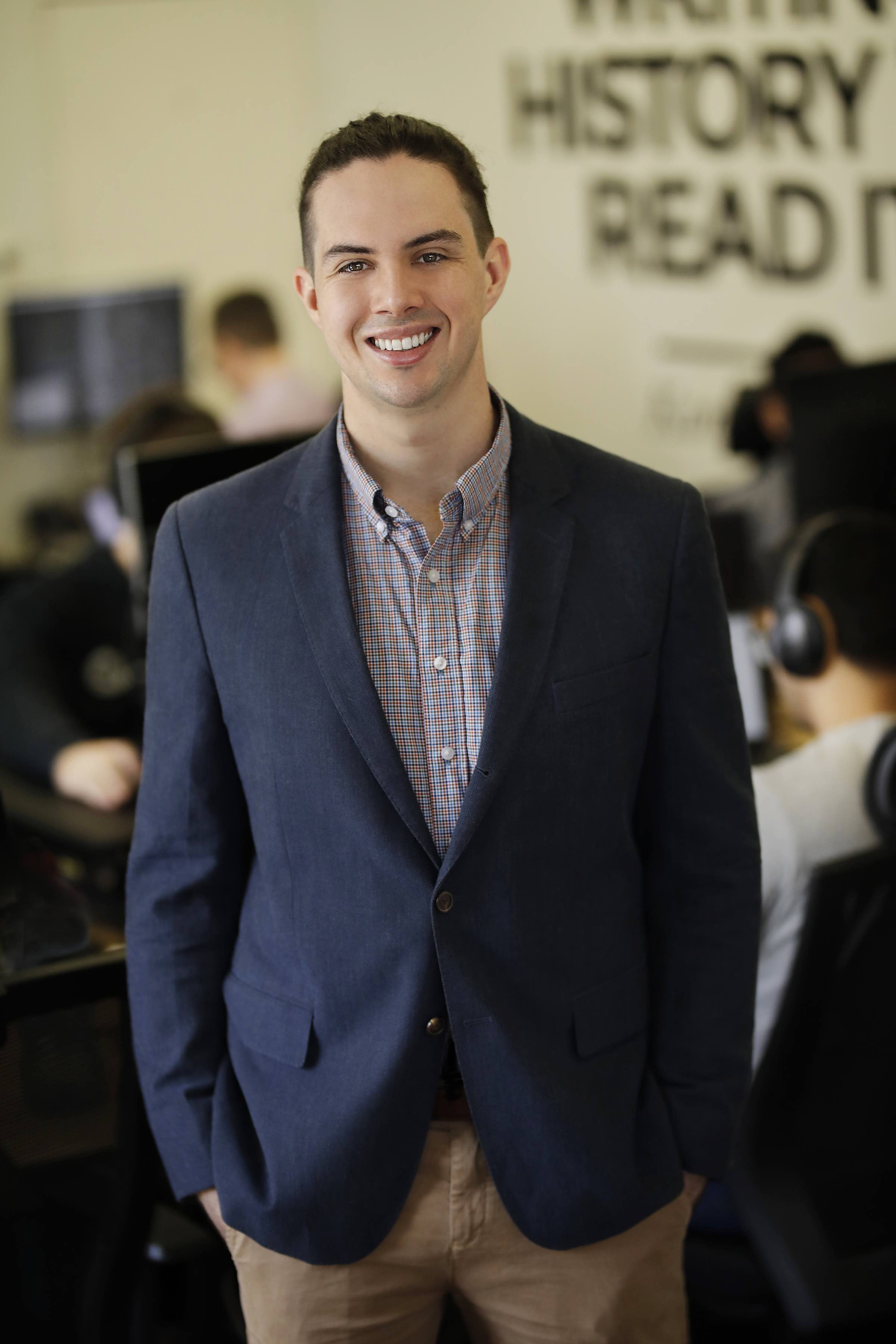 It was an idea Smith grasped with both hands. Uniquely skilled with a background in engineering, medical imaging, numerical optimisation and artificial intelligence, he had also experienced a childhood filled with an everchanging landscape of new opportunities.
Born in Wisconsin in the United States, Smith quickly became a citizen of the world as his family moved to Sau Paulo in Brazil, then Singapore, Shanghai and Sydney before finally settling in Brisbane in 2006.
His outlook was never going to be confined by boundaries, and this capacity to think outside the square enabled Smith to create Maxwell Plus – an innovative group of expert clinicians using artificial intelligence to reinvent prostate cancer testing.
By combining machine learning with medical data including imaging, pathology, histology and genomics, Maxwell Plus enables faster and more accurate diagnosis.
"Our big ambition is to make sure that nobody dies of prostate cancer anymore. It affects one in six men, but has a 98 per cent survival rate if detected quickly," Smith said.
"The information that clinicians currently get back from the PSA (prostate-specific antigen) blood test has been criticised in the past for not being robust enough just on its own.
"In comparison to breast cancer –which has a very robust screening, early diagnosis and treatment protocol –I could see that things needed to get much better."   
While based in Brisbane, Maxwell Plus offers services nationally, with an online offering that partners with a range of blood testing providers. Just four years after launching, Smith said he could already see a positive change in behaviour from men.
"Being able to offer a solution that's accurate, non-invasive and pretty easy to do has undoubtedly helped a lot of men take the step from thinking about getting testing to having it done," he said.
"Last year, about 51 per cent of the guys who got tested through us had never had it done before.
"They saw this as a new opportunity, a new way to get started. And that's been a positive outcome."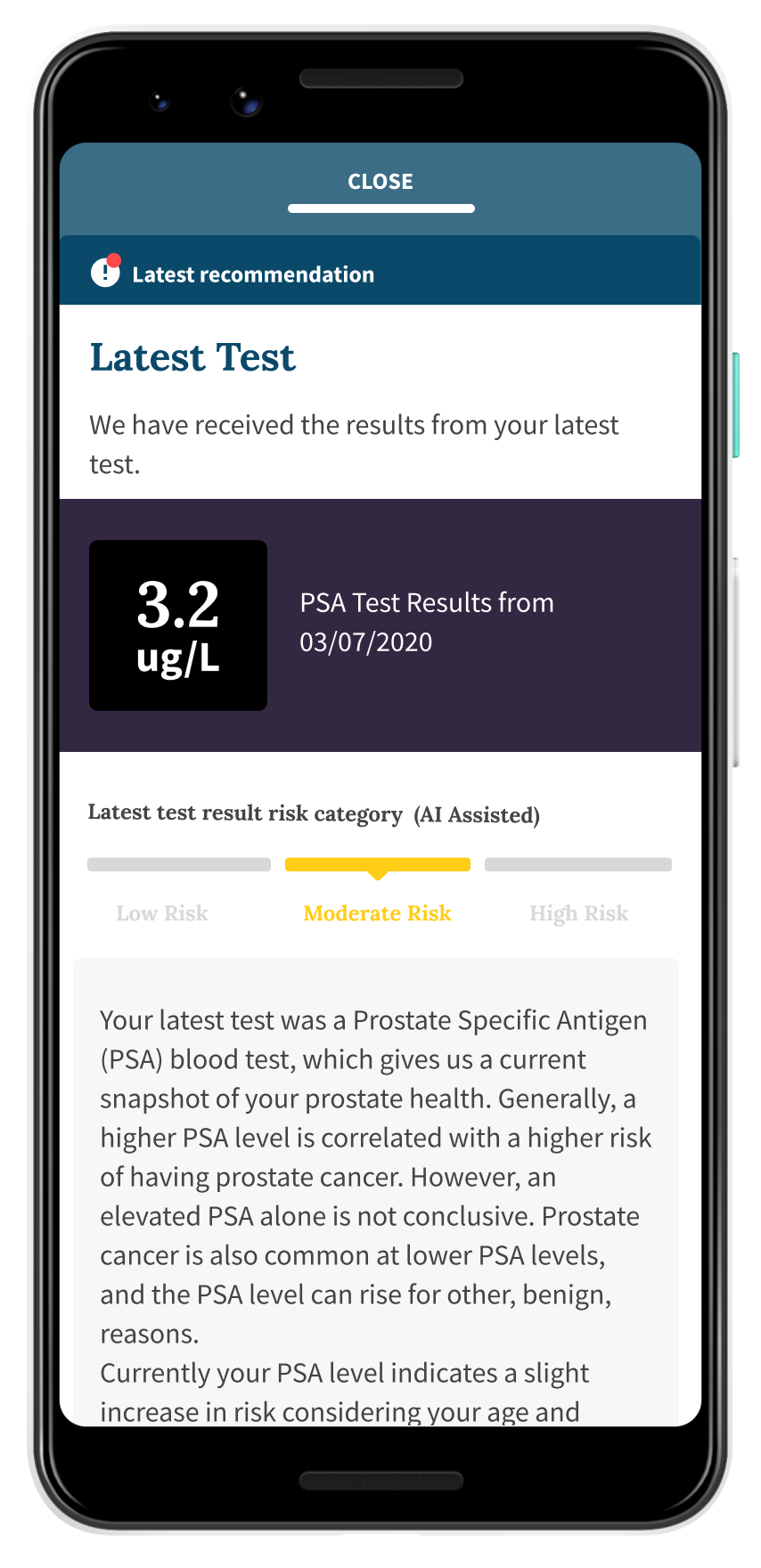 Maxwell Plus is not Smith's first attempt at combining medicine and technology.
In the final year of his undergraduate degree, in a scene reminiscent of the chat he would have with Steve Baxter years later, he and some fellow students were set a challenge by a clinician at the Mater Children's Hospital. 
The goal, to design a way to track the effectiveness of physiotherapy for patients with cystic fibrosis, particularly children, resulted in his acceptance into UQ Ventures' renowned start-up accelerator, ilab. Here, Smith and his co-founders created 'Pepster', a system that delivered breathing therapy for patients based on Positive Expiratory Pressure (PEP) exercises.
Consisting of a face mask with bluetooth connectivity and a tablet computer, Pepster included an interactive app that 'gamified' important breathing exercises by using a patient's breath as the controller.
Unlike other devices, Pepster also recorded the breath measurements while the patient played the games, allowing physicians to monitor their patient's progress.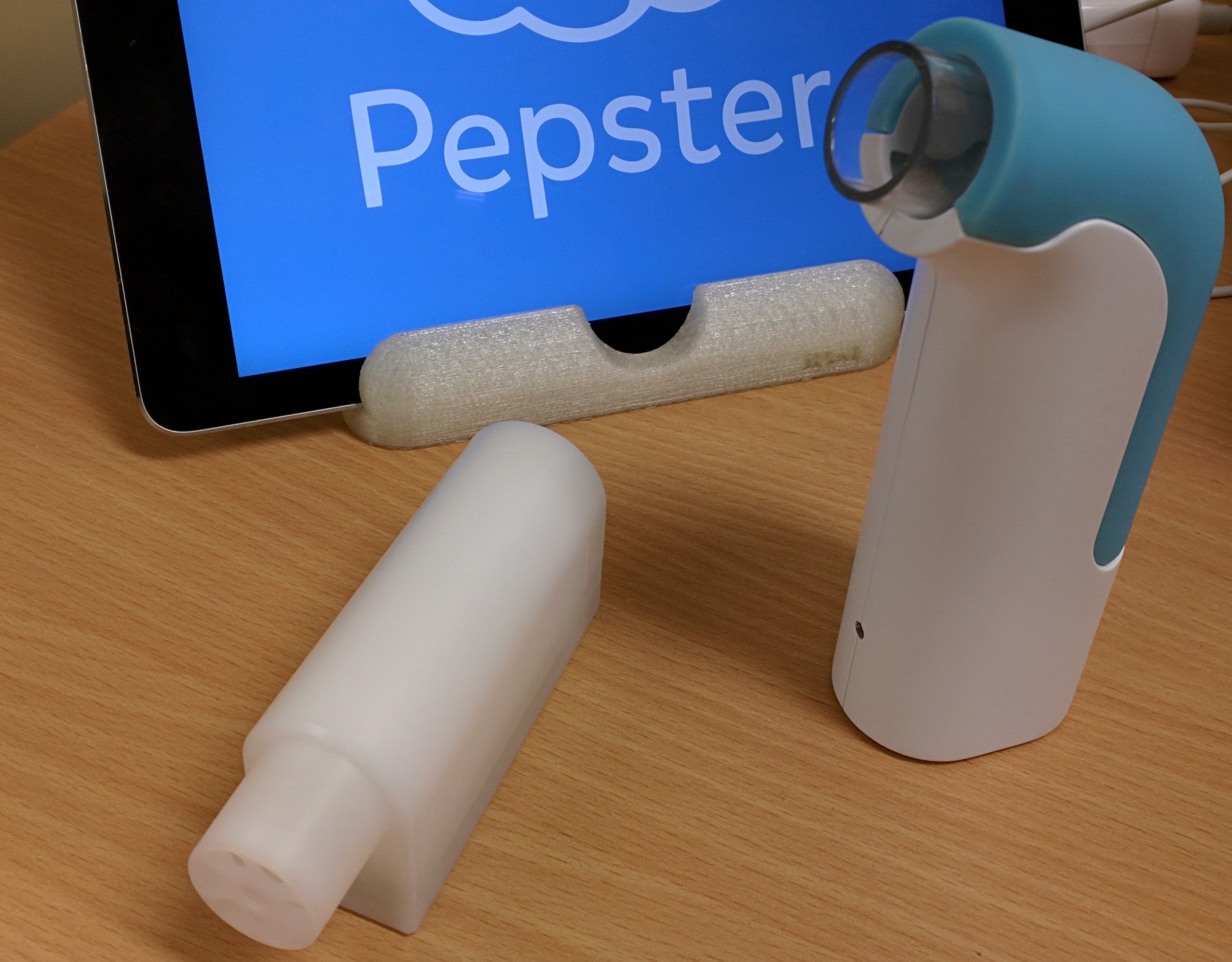 For parents who often had to persuade small children to do an hour of tedious but vitally important breathing exercises every day, Pepster was a blessing.
"The feedback from parents was that their children genuinely enjoyed the experience and it stopped being such a chore," he said.
Smith said students should look to immerse themselves in the start-up community while undertaking their university studies.
"I would highly recommend doing that to students studying just about any course," he said. 
"You learn a lot of lessons; you can watch a lot of stuff happen in real time, so that when you are ready to start your venture, you can shortcut a lot of those mistakes."
Smith said another benefit of doing casual or part-time work with a start-up is the connections you make the CEO or Founder and the job opportunities that can result from that.
"Most of the time they're understaffed, so they're probably going to be pretty willing to bring extra people on board," he said. 
"And it's much better than filling out the same online resume form for a million different large companies, only to be told that you don't have the position for the upcoming summer break."
UQ's Ventures program is open to everyone – from new students to PhD students and alumni. To learn more and to see what's on, visit UQ's Ventures website.
---
---