As the former Chairman and Chief Executive Officer of The Dow Chemical Company, UQ alumnus Mr Andrew N. Liveris AO is well aware of the challenges that come with leadership and responsibility.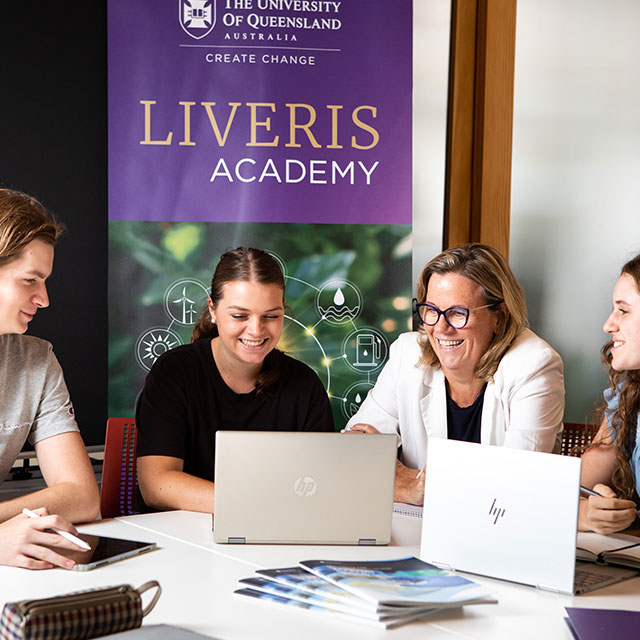 When he and his wife Paula gave a historic $13.5 million to UQ in 2018 to establish the Andrew N. Liveris Academy for Innovation and Leadership, their vision was to nurture the next generation of emerging leaders here in Queensland, equipping them with the confidence and capabilities to deliver innovative solutions to the world's greatest challenges.
Andrew's foresight on the need for strong leadership was confirmed by the emergence of the COVID-19 pandemic in 2020, when the world – thrust unexpectedly into disruption and uncertainty – turned to its leaders seeking courage and reliability.
Through Andrew and Paula's gift, UQ is positioned to be at the forefront of producing these leaders.
Occupying the 9th floor of the Andrew N. Liveris Building – set to be completed later in 2021 as a hub for teaching, learning and research in sustainability – the Academy will continue to deliver and grow the bespoke and highly selective Liveris Scholars Program.
The program sets Scholars on a journey that takes them beyond the usual engineering curriculum, embedding training in entrepreneurism through UQ Ventures, providing structured leadership training and mentoring, as well as supporting a gap year or semester to put the skills they learn at the Academy into practice.
It is designed to reflect the complexities of effective leadership, producing graduates well-versed in the critical skillsets beyond their technical knowledge, from emotional intelligence to entrepreneurialism and creativity.
One of the 2020 cohort of Scholars is Esandi Kalugalage, a Bachelor of Engineering (Honours) student majoring in Electrical Engineering with a passion for renewable energy.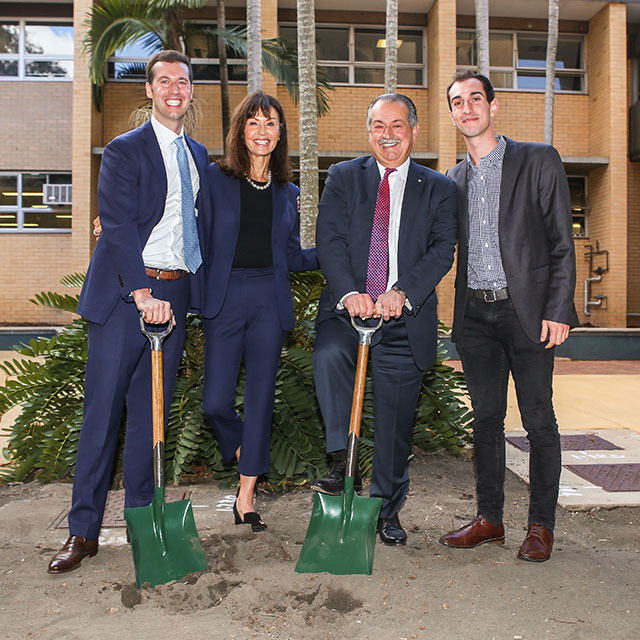 She says that along with the opportunity to speak with world leaders, one of the drawcards of the program is its holistic approach to learning.
"One of the things I enjoy about the Liveris Academy is getting the opportunity to learn about many fields other than just engineering and science: for example, we recently had a workshop that was all about critical thinking and philosophy," Esandi said.
"The biggest thing I've taken away from the Academy is the opportunity to step out of my comfort zone, like being the host of a podcast and thinking of my own business idea, then actually watching it come to life.
"I would never have thought of doing those things if I hadn't come to the Liveris Academy."
As these successive cohorts of Scholars like Esandi complete their programs, they will become part of a global network of highly-trained, interdisciplinary Liveris Academy alumni creating change in Australia and across the world.
During the campaign, endowed gifts like Andrew and Paula's established 136 new endowed scholarships to support students in need at UQ. With your help, we've created more opportunities for the young people who need them most.
Because of you, the good doesn't stop.