In the year the COVID-19 pandemic crippled the international travel industry, stepping up to helm a travel insurance company was no smooth sailing. 
But UQ graduate Cara Morton (Bachelor of Engineering '90) has always been one to take on a challenge.
In November last year, Morton was appointed as the global chief executive officer of Cover-More, a travel insurance firm operating in 15 countries across Europe, the Americas and the Asia-Pacific.
A long career in business has seen her take up international opportunities working in Hong Kong, London and Munich – but the Queenslander took an unconventional path into the corporate world.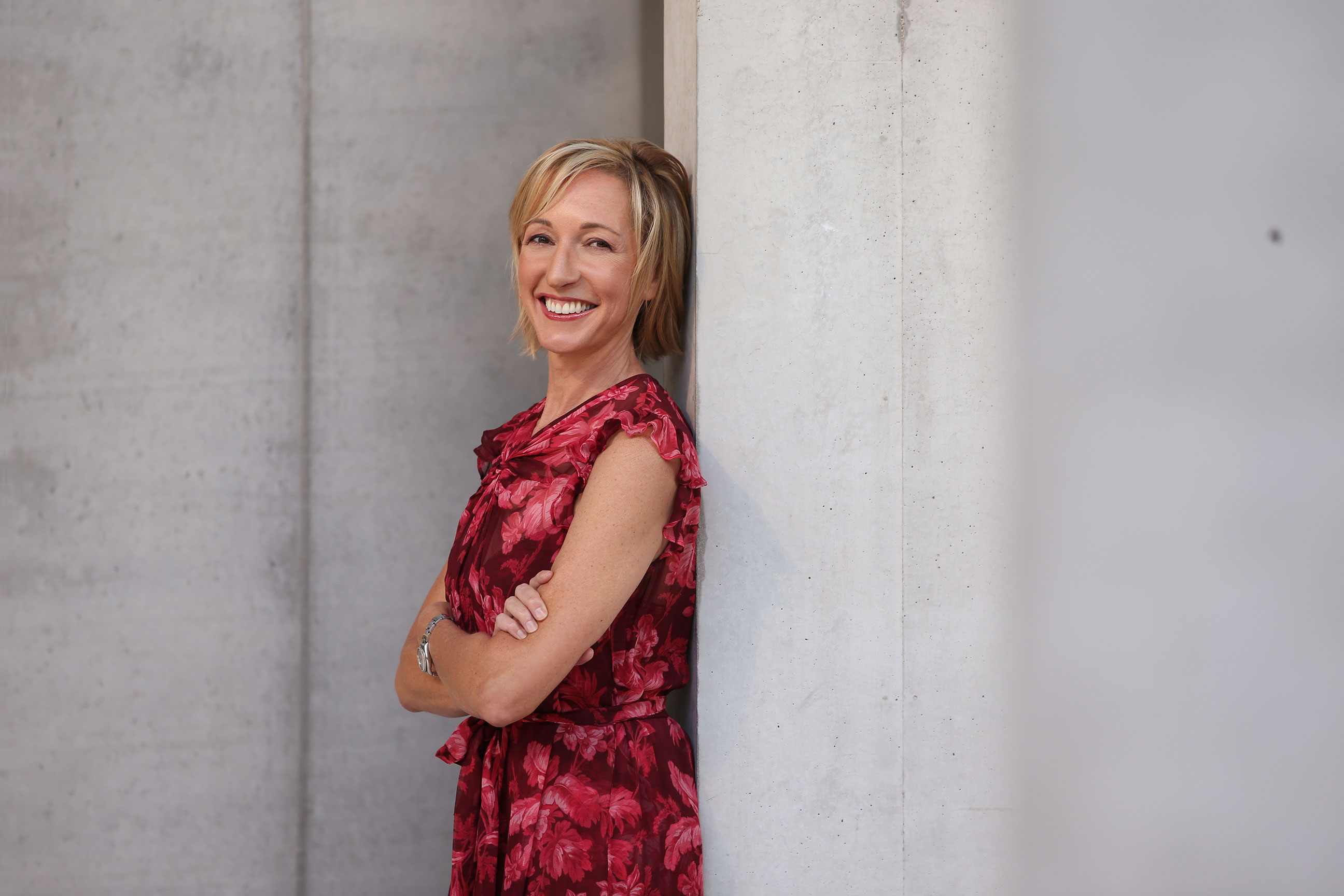 Morton was one of eight students in the first cohort to study minerals process engineering at UQ, when it began to be offered in 1988.
While at UQ, Morton lived on campus at Cromwell College for three years, sharing many subjects with mining and chemical engineering students. She recalls that of the 300 engineering students in her first year, only about 30 were women.
As part of her degree, Morton spent three months on a practical placement in Broken Hill – a turning point for her in terms of career trajectory. As a 21-year-old, Morton couldn't imagine spending the rest of her career there: bigger cities beckoned.
She jumped at the opportunity to join Accenture, then known as Andersen Consulting, which was hiring people from a variety of educational backgrounds. The job took her to Hong Kong and Europe, and eventually to Sydney, with stints in China, India, Japan and the US.
By the end of her 23 years with the company, which she left in 2014, she was the Managing Director responsible for Finance and Performance Management for Asia Pacific.
Morton has maintained an unflappable, pragmatic attitude throughout her career, particularly important given her work in male-dominated environments.
"I went to an all-girls school for 12 years, and then I ended up doing engineering," she said.
"I ended up in management consulting and then insurance, both of which are fairly male-dominated industries, particularly the more senior you are."
Morton's advice for women in business is that mutual support shouldn't be underestimated. She attributes her own success partly to the support of role models and mentors, some of whom she has known for 20 years.
"That network of mentors and sponsors is really, really important," she said.
"I've been told by men to fake it 'til you make it. I've never really followed that advice… you need to be honest and true to yourself."
Morton, who has worked at Cover-More since 2018, stepped into the interim CEO role in June 2020, before being officially appointed five months later.
"When I initially took the role, we were at the height of the coronavirus crisis, and global travel had stopped," she said.
She did not balk at the opportunity to lead the company through a challenging period, which included the difficult decision to make one-third of Cover-More's global workforce redundant.
"Pivoting towards the future was important, as was talking about our strategy with staff so they had something to work towards," Morton said.
While most of Australia's borders remain shut to international travellers, the company has begun to provide domestic insurance that includes COVID-19 cover. It has also shifted focus to digital products, including an app that will eventually help international travellers to find emergency assistance locally if they need it.
Morton, a keen traveller herself, will be first on board when international flights are able to safely recommence in earnest.
Learn more about study opportunities within UQ's Faculty of Engineering, Architecture and Information Technology.
---