The workshop included:
Personal tax hacks – tips on how to maximise your return, with a focus on what you can claim back from your WFH arrangements
Record keeping – making tax time easy
Business tax hacks - tips on how to maximise business related expenses through GST and depreciation
Q&A session with Nathan Watt
Podcast
Webinar
Panellist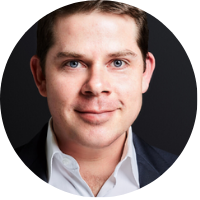 Nathan Watt
Nathan is the Founder & Managing Director of Watson & Watt a business advisory and accounting business, that helps people grow their business and reduce their tax by getting them the real-world practical information they need to build the business they always dreamed of.
Having spent his late teens and early 20's as a pastry chef, Nathan developed a fascination for financial markets and the fiscal freedom and independence they could provide. On a path that was not going to provide the life he wanted, Nathan hung up his apron and moved back home to study accounting and banking & finance at QUT. Nathan is a Chartered Accountant, a registered Tax Agent and completed his MBA at UQ in 2012.