With the relentless assault of worrying, sad or tragic news through the pandemic, there has been a societal tendency to dwell on negativity and assume the worst.
Hear from expert UQ researchers and alumni as they explore the science of positivity and share tips for building resilience.
What exactly is happiness? How can we adopt an abundance mindset and cultivate gratitude in our lives? And how can we psychologically overcome obstacles that seem insurmountable?
There is no better time than now to reflect on the important issues of mindset, happiness and positivity.
Panellists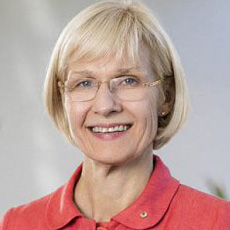 Professor Deborah Terry AO
Vice-Chancellor and President
The University of Queensland
Professor Deborah Terry AO is Vice-Chancellor and President of The University of Queensland (UQ). Prior to commencing this role in August 2020, she served as Vice-Chancellor of Curtin University, in Western Australia (from February 2014 to July 2020).
Professor Terry was made an Officer in the General Division of the Order of Australia (AO) in June 2015, in recognition of her distinguished service to education in the tertiary sector.
She is also Chair of the Board of Universities Australia; a Fellow and past President of the Academy of Social Sciences in Australia; an appointed member of the Australian Research Council Advisory Council; and serves on the Australia and New Zealand School of Government Board and Australia's Academic and Research Network Board.
Having grown up in Perth and Canberra, Professor Terry completed her PhD in Social Psychology at the Australian National University in Canberra. From there, she commenced her distinguished career at UQ in 1990, initially as an internationally recognised scholar in psychology. During her 24 years at UQ, Professor Terry progressed through a number of senior leadership roles to become Senior Deputy Vice-Chancellor, before leaving for her role as Vice-Chancellor of Curtin University in early 2014.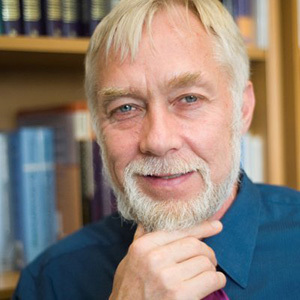 Emeritus Professor Roy F. Baumeister
Social Psychologist
Professor of Psychology, UQ School of Psychology
Roy F. Baumeister is one of the world's most prolific and influential psychologists. In particular, he is known for his work on willpower, self-control and self-esteem, and how they relate to human morality and success. He has over 700 scientific publications, including 42 books. In 2013 he received the highest award given by the Association for Psychological Science, namely the William James Fellow award, in recognition of his lifetime achievements.
Although Baumeister made his name with laboratory research, his recognition extends beyond the narrow confines of academia. His 2011 book Willpower: Rediscovering the Greatest Human Strength (with John Tierney) was a New York Times bestseller. He has appeared on television shows such as NBC Dateline and ABC 20/20, Discover, PBS, National Public Radio, and countless local news shows. His work has been covered or quoted in the New York Times, Washington Post, Wall Street Journal, Los Angeles Times, the Economist, Newsweek, Time, Psychology Today, Self, Men's Health, Business Week, and many other outlets.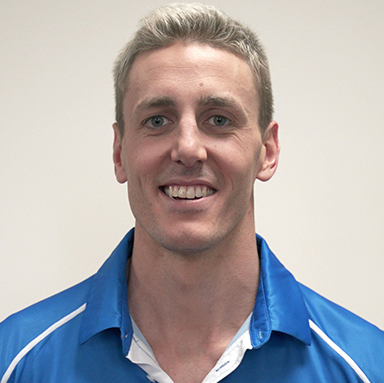 Brenden Hall OAM
Bachelor of Exercise and Sport Sciences '17
Australian Paralympic Gold Medallist
Commonwealth Games Champion
The only disability in life is a bad attitude.
Since making his international swimming debut at the 2007 Arafura Games, Hall has competed in four Paralympic Games, two Commonwealth Games and three Pan Pacific Para Championships. Six years after being the youngest male on the Dolphins swimming team at the 2008 Beijing Games, Hall was awarded an OAM for service to sport as a gold medallist at the London 2012 Paralympic Games. In a career spanning more than a decade, Brenden has amassed an impressive total of 17 gold, eight silver and seven bronze medals across his international events.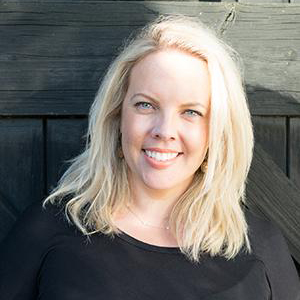 Professor Phillippa Diedrichs
Bachelor of Science (Honours) '04 & Doctor of Philosophy '11 Social Scientist Psychology Professor, Centre for Appearance Research Research Consultant, Unilever
Professor Phillippa Diedrichs is a research psychologist with an international reputation for creating evidence-based strategies to improve body image in community, business, and policy settings. With a PhD in Health Psychology from The University of Queensland, she is passionate about working in partnership to create equitable environments that accept diverse appearances and support people, particularly girls, women and non-binary individuals, to live free from the constraint of appearance concerns, pressures, stereotypes and unjust systems. 
At the world-leading Centre for Appearance Research, she leads an international team of experienced and early career researchers investigating psychological and social influences on body image (social media, advertising, friends, family, weight bias and colourism), and the development and evaluation of digital and face-to-face body image interventions.Professor Diedrichs has worked on research projects across the globe, including Asia, Europe, North and South America, and Australia. Her research is published in over 70 peer-reviewed papers and book chapters, and has featured in the New York Times, BBC, Time, Forbes, and teaching case studies at Harvard's Business School and School of Public Health. Skilled in science communication, Phillippa regularly works with media, brands, agencies, and non-profit organisations. She has worked alongside Unilever's largest brand Dove, UNICEF, NHS England, Cartoon Network, Getty Images, Girl Effect, YMCA, World Association for Girl Guides and Girl Scouts, Edelman, Ogilvy and Girl Effect.
Notably, she founded and has led a high-profile long-standing academic partnership with the Dove Self-Esteem Project, a global education initiative, within which she helped develop the first evidence-based girl scouts global badge programme, Free Being Me, implemented in 136 countries.  The industry and brand campaigns and initiatives she has consulted on have transformed media landscapes to promote appearance diversity and improve mental health. Recent highlights include the Cannes Lion award-winning Project #ShowUs - a ground-breaking library of 5000+ photographs of female-identifying and non-binary individuals shattering beauty stereotypes; Tribeca Film Festival award-winning Girls Room, a scripted series highlighting the growing pains of female adolescence; and a Clio award-winning series of Steven Universe cartoons promoting body confidence among children. 
Moderator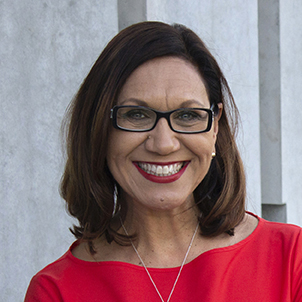 Professor Anita Heiss
Author and Professor of Communications
The University of Queensland
Prof Anita Heiss is the award-winning author of non-fiction, historical fiction, commercial women's fiction, children's novels and travel articles. She is a proud member of the Wiradjuri Nation of central NSW,  an Ambassador for the Indigenous Literacy Foundation, the GO Foundation and Worawa Aboriginal College.

Her adult fiction includes Not Meeting Mr Right, Avoiding Mr Right, Manhattan Dreaming, Paris Dreaming and Tiddas. Her most recent books include Barbed Wire and Cherry Blossoms which was longlisted for the Dublin International Literary Prize and was named the University of Canberra's 2020 Book of the Year.

The anthology Growing Up Aboriginal in Australia which Anita edited, was named the Small Publisher Adult Book of the Year at the 2019 Australian Book Industry Awards.

In 2004 Anita was listed in The Bulletin magazine's "Smart 100". Her memoir Am I Black Enough for You?  was a finalist in the 2012 Human Rights Awards and she was a finalist in the 2013 Australian of the Year Awards (Local Hero).

As an advocate for Indigenous literacy, Anita has worked in remote communities as a role model and encouraging young Indigenous Australians to write their own stories. On an international level she has performed her own work and lectured on Aboriginal literature across the globe at universities and conferences, consulates and embassies in the USA, Canada, the UK, Tahiti, Fiji, India, New Caledonia, China, Spain, Japan, Austria, Germany and New Zealand.

Anita is a board member of the State Library of Queensland, the University of Queensland Press and Circa. Anita is a Professor of Communications at the University of QLD and artist in residence at  La Boite Theatre, adapting her novel Tiddas for the stage.

Anita enjoys eating  chocolate, running half-marathons and being a 'creative disruptor'.
About Alumni events
UQ alumni and community events take place in-person and online, across the globe, throughout the year. UQ alumni are invited to join the UQ ChangeMakers platform to access early event registrations, benefits and discounts.