A lot of promises have been made globally to achieve the Paris Agreement commitments by 2030, including in the agriculture industry. But how likely are we to see these promises fulfilled? 
As we grapple with the twin challenges of a growing global population and a changing climate, we know farming will need to change. We need to produce more with less: less water, less energy, less land, and fewer emissions. We also need to find ways to build resilience against extreme weather events caused by climate change.
Join our ChangeMakers panel to hear from UQ alumni and experts on the challenges we're facing now and solutions as we look to the future. How do we achieve a carbon-neutral livestock sector? Could we transform crop protection with mRNA vaccines for plants? And how can we harness research and innovative technology to improve global food security?
Introduction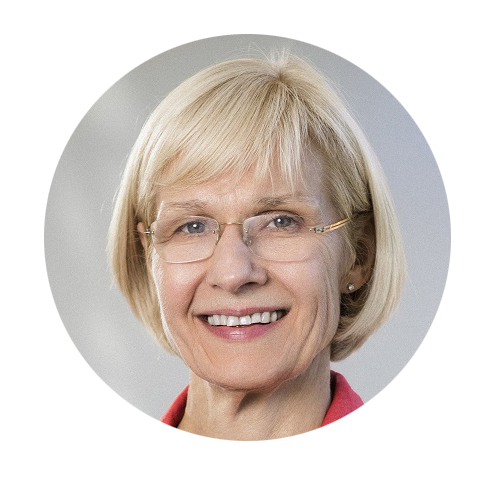 Professor Deborah Terry AO
Vice-Chancellor and President
The University of Queensland
Professor Deborah Terry AO is Vice-Chancellor and President of The University of Queensland (UQ). Prior to commencing this role in August 2020, she served as Vice-Chancellor of Curtin University, in Western Australia (from February 2014 to July 2020).
Professor Terry was made an Officer in the General Division of the Order of Australia (AO) in June 2015, in recognition of her distinguished service to education in the tertiary sector.
She is also Chair of the Board of Universities Australia; a Fellow and past President of the Academy of Social Sciences in Australia; an appointed member of the Australian Research Council Advisory Council; and serves on the Australia and New Zealand School of Government Board and Australia's Academic and Research Network Board.
Having grown up in Perth and Canberra, Professor Terry completed her PhD in Social Psychology at the Australian National University in Canberra. From there, she commenced her distinguished career at UQ in 1990, initially as an internationally recognised scholar in psychology. During her 24 years at UQ, Professor Terry progressed through a number of senior leadership roles to become Senior Deputy Vice-Chancellor, before leaving for her role as Vice-Chancellor of Curtin University in early 2014.
 
Panellists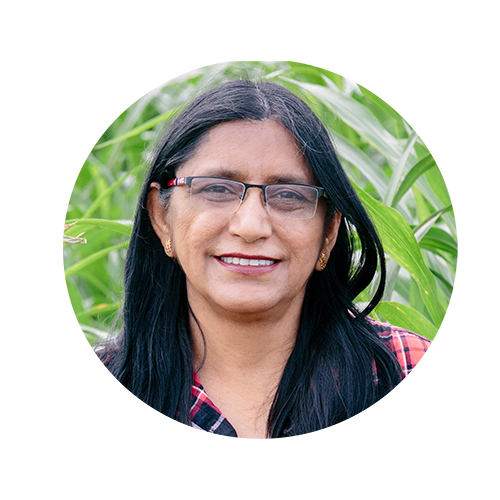 Professor Neena Mitter
Director of the Centre for Horticultural Science, Queensland Alliance of Agriculture and Food Innovation, The University of Queensland
Director of the Australian Research Council Industrial Transformation Research Hub for Sustainable Crop protection
Professor Mitter's career and passion for delivering real world outcomes has received recognitions such as Fellow of the Australian Academy of Technology and Engineering, Women in Technology Outstanding Life Sciences Award, and Gates Grand Challenges Explorations Award. She has >120 publications and has supervised >20 PhD students.  She is globally renowned for her leadership of innovative platforms namely 'Environmentally sustainable BioClay platform for crop protection' and 'Clonal propagation of avocado using plant stem cells'.  These are ground-breaking platform technologies influencing agricultural production, environmental sustainability, and socio-economic dynamics of the farming community.  Prof Mitter is also championing a UQ wide initiative on 'Protected Cropping for Tropics and Subtropics'. With increased scrutiny on use of chemicals as crop and animal disease control agents, Prof Mitter is focussed is on developing clean technologies for the agriculture of tomorrow.
Professor Mitter actively contributes to diversity and inclusion as Chair of Cultural Inclusion Council at UQ and the Deputy Council member of the Leadership Council of Cultural Diversity led by Australian Human Rights Commission.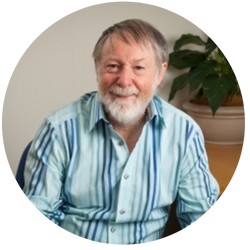 Dr John Dixon
Adjunct Professor at Queensland Alliance for Agriculture and Food Innovation (QAAFI), Fellow of the Australian Academy of Technology and Engineering (ATSE) and Chair of ACT Division Committee

From a start on a brigalow farm in Queensland, John Dixon studied at UQ and UNE, contributed to international development and food security through the FAO of the UN and the international research group CGIAR, and now serves as an Adjunct Professor at QAAFI-UQ on farming systems as well as Visiting Fellow at ANU and Visiting Professor at Gansu Agricultural University, China. He was elected as a Fellow of the ATSE and Chairs the ACT Division Committee. As a Senior Fellow of the Global Evergreening Alliance, he Chairs the Restore Australia Technical Advisory Board and moderates international groups focused on scaling up community-based land and carbon restoration. As a Board Member of the USAID-funded Innovation Lab hosted by Kansas State University, he supports improved sustainable intensification, food security and resilience in Africa and Asia. He moderated the launch of the Global Agricultural Innovation Forum for Purdue University and USDA with a session on Farms and Farmers of the Future. In a long career in Australia and internationally he has worked on various aspects of systems and participatory development including food security, climate smart agriculture, development policy, impact assessement and programme evaluation in Australia and internationally with FAO, CGIAR, World Bank, IFAD and ACIAR; and was awarded the MS Swaminathan Award for global leadership in agriculture. He has published widely on agricultural and rural systems research and development.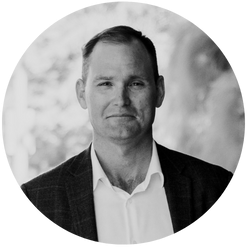 Doug McNicholl
Master of Business Administration '20
Manager of Sustainable Innovation at Meat and Livestock Australia
Mr McNicholl oversees MLA's investments into innovation processes where sustainability considerations (environmental, social, financial) are integrated into the Australian red meat value chain from idea generation through to commercialisation.

Doug is Chair of the DBEE Steering Committee. The role of the steering committee is to provide advice, oversight and strategic direction to the project and MLA as the Grantee to the Commonwealth Agreement under the Rural R&D for Profit Program. The Steering Committee has a primary role in advising MLA on the allocation of project funding, dealing with project intellectual property, managing involvement of project partners and overseeing the delivery and quality of project outcomes provided by the DBEE Project Management Group.
 
Moderator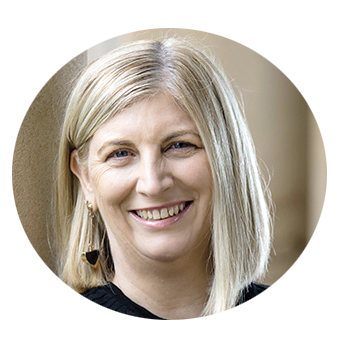 Professor Bronwyn Harch
Deputy Vice-Chancellor (Research and Innovation) and Vice-President (Research and Innovation)

Professor Harch is an applied statistician with 22 years of experience leading and undertaking research focused at the nexus of agricultural and environmental systems. She is passionate about making an impact by generating knowledge, technology and practices that make our world more sustainable, secure and resilient.
Before joining UQ in July 2018, Professor Harch was Executive Director of the Institute for Future Environments at Queensland University of Technology (QUT). She was also the establishment Research Director of the Australian Government Cooperative Research Centre on 'Food Agility' – a transdisciplinary partnership with industry aimed at growing the agrifood sector's comparative advantage through digital transformation. Prior to joining QUT in 2014, Professor Harch worked for 18 years as a researcher and research strategist at the Commonwealth Scientific and Industrial Research Organisation (CSIRO).

Professor Harch's own research has focused on the statistical design of landscape-scale sampling protocols and monitoring programs, as well as the statistical modelling of complex systems, particularly agri-environmental systems. She has developed transdisciplinary research; engagement and commercialisation strategies; and partnerships with state and federal governments and their agencies, Australian and multinational companies, and other research organisations.
Professor Harch is a member of Innovation Science Australia (ISA), The Great Barrier Reef Independent Science Panel (ISP), the Australian Plant Phenomics Facility (APPF) Advisory Board, and the Plant Phenotyping and Imaging Research Centre (University of Saskatchewan) International Scientific Advisory Committee (ISAC).
About Alumni events
UQ alumni and community events take place in-person and online, across the globe, throughout the year. UQ alumni are invited to join the UQ ChangeMakers platform to access early event registrations, benefits and discounts.