UQ ChangeMakers: profit, planet and people – navigating corporate social responsibility (online)
3 February 2022

6:00pm

–

7:15pm
Listen to the event on ABC Radio National's Big Ideas or watch the recording below. 
In a world where the revenue of a company can surpass a country's GDP, corporations have the power to determine the social, economic and environmental health of whole societies and nations.
At the same time, in this social media age, empowered and informed consumers are becoming much more willing to penalise corporations and brands that behave in ways that are unethical, unfair or unsustainable.
Join us for this ChangeMakers event to hear from expert UQ alumni who are leading in corporate social responsibility. How have the last two years changed how companies are considering their social responsibilities? Should we expect companies to lead on social and environmental issues, when governments are hesitant to instigate progress or change? And how are modern corporations striking the right balance between operating profitably (in the interests of their shareholders), while also operating in a way that is in the long-term interests of people, communities and the planet?
Introduction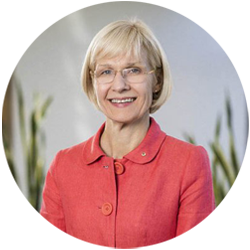 Professor Deborah Terry AO
Vice-Chancellor and President
The University of Queensland
Professor Deborah Terry AO is Vice-Chancellor and President of The University of Queensland (UQ). Prior to commencing this role in August 2020, she served as Vice-Chancellor of Curtin University, in Western Australia (from February 2014 to July 2020).
Professor Terry was made an Officer in the General Division of the Order of Australia (AO) in June 2015, in recognition of her distinguished service to education in the tertiary sector.
She is also Chair of the Board of Universities Australia; a Fellow and past President of the Academy of Social Sciences in Australia; an appointed member of the Australian Research Council Advisory Council; and serves on the Australia and New Zealand School of Government Board and Australia's Academic and Research Network Board.
Having grown up in Perth and Canberra, Professor Terry completed her PhD in Social Psychology at the Australian National University in Canberra. From there, she commenced her distinguished career at UQ in 1990, initially as an internationally recognised scholar in psychology. During her 24 years at UQ, Professor Terry progressed through a number of senior leadership roles to become Senior Deputy Vice-Chancellor, before leaving for her role as Vice-Chancellor of Curtin University in early 2014.
Pannellists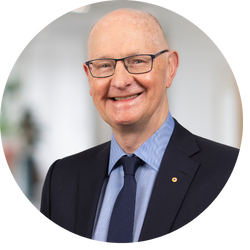 Malcolm Broomhead AO
Bachelor of Engineering '75 and Master of Business Administration '84
Chair of Orica, Non-Executive Director of BHP Group Limited and BHP Group PIc
Malcolm is a professional Non-Executive Director. His Directorships include BHP Group Limited and Plc and Orica Limited (Chairman). Malcolm was the former Chair of Asciano Limited. His not-for-profit Boards, include Walter and Eliza Hall Institute (Director), and Opportunity International Australia (Advisory Board). Malcolm was formerly Managing Director and CEO of Orica Limited from 2001 until September 2005. Prior to Orica, Malcolm was Managing Director and CEO of the global diversified resources company North Limited. He has had extensive experience in the resources industry, as well as in finance, investment, and construction activities. He has worked in management positions with Halcrow (UK), MIM Holdings, Peko Wallsend, and Industrial Equity.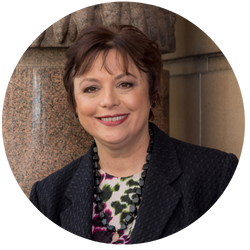 Kathryn Fagg AO
Bachelor of Chemical Engineering (Honours) '82 and Doctor of Engineering honoris causa '16
Chair of CSIRO and Non-Executive Director NAB
Kathryn is an experienced chair and board member, and has worked in senior executive roles across a range of industries from resources to manufacturing and logistics, as well as banking and professional services.
Kathryn is Chair of the Board of the CSIRO and is on the boards of listed companies National Australia Bank and Djerriwarrh Investments. In the non-for-profit sector, Kathryn is Chair of the Breast Cancer Network Australia (BCNA), Inaugural Chair of Watertrust Australia Limited, as well as being a board member of the Grattan Institute, The Myer Foundation and the Champions of Change Coalition. Kathryn was made an Officer of the Order of Australia (AO) in June 2019 for distinguished service to business and finance, to the central banking, logistics and manufacturing sectors, and to women.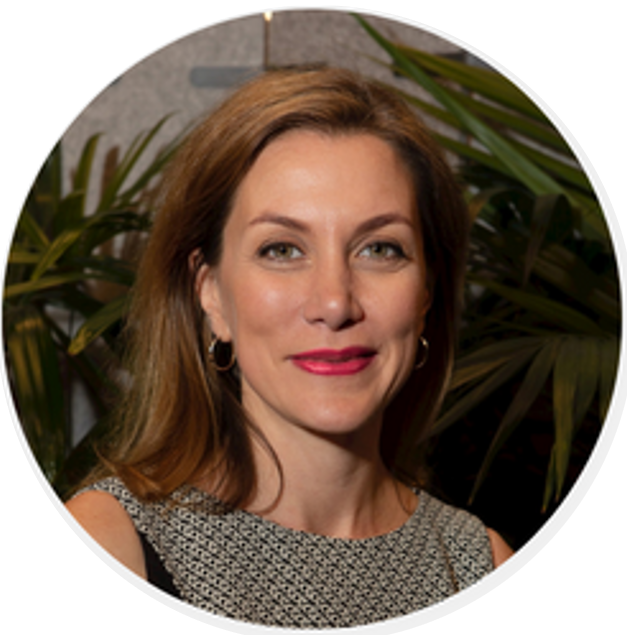 Susan Mizrahi
Master of International Relations & Asian Politics '03
Chief Sustainability Officer, Australia Post, Australian Retailers Association Sustainability Advisory Council Member

Susan Mizrahi is a senior sustainability strategist and has over 20 years' experience working in Asia, Europe, North America - as well as domestically - on international, business and human rights issues. She is committed to leading positive, systemic change on social and environmental issues and has achieved this through working collaboratively across and within the private, public and not-for-profit sectors. Susan holds a Master in International Relations & Asian Politics (UQ) and a Master of Management (Supply Chain) (UoM). Susan commenced at Australia Post in 2015 and was appointed as the business' inaugural Chief Sustainability Officer in 2019. She is a member of the Australian Retailers Association's Sustainability Advisory Group, and a member of the National Online Retailers Association's Retail Sustainability Innovators Network.
Moderator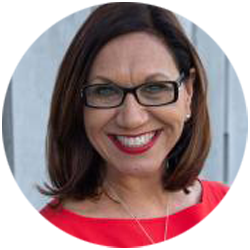 Professor Anita Heiss
Author and Professor of Communications
The University of Queensland
Prof Anita Heiss is the award-winning author of non-fiction, historical fiction, commercial women's fiction, children's novels and travel articles. She is a proud member of the Wiradjuri Nation of central NSW,  an Ambassador for the Indigenous Literacy Foundation, the GO Foundation and Worawa Aboriginal College.
Her adult fiction includes Not Meeting Mr Right, Avoiding Mr Right, Manhattan Dreaming, Paris Dreaming and Tiddas. Her most recent books include Barbed Wire and Cherry Blossoms which was longlisted for the Dublin International Literary Prize and was named the University of Canberra's 2020 Book of the Year. The anthology Growing Up Aboriginal in Australia which Anita edited, was named the Small Publisher Adult Book of the Year at the 2019 Australian Book Industry Awards. In 2004 Anita was listed in The Bulletin magazine's "Smart 100". Her memoir Am I Black Enough for You?  was a finalist in the 2012 Human Rights Awards and she was a finalist in the 2013 Australian of the Year Awards (Local Hero).
As an advocate for Indigenous literacy, Anita has worked in remote communities as a role model and encouraging young Indigenous Australians to write their own stories. On an international level she has performed her own work and lectured on Aboriginal literature across the globe at universities and conferences, consulates and embassies in the USA, Canada, the UK, Tahiti, Fiji, India, New Caledonia, China, Spain, Japan, Austria, Germany and New Zealand. Anita is a board member of the State Library of Queensland, the University of Queensland Press and Circa. Anita is a Professor of Communications at the University of QLD and artist in residence at  La Boite Theatre, adapting her novel Tiddas for the stage.
About Alumni events
UQ alumni and community events take place in-person and online, across the globe, throughout the year. UQ alumni are invited to join the UQ ChangeMakers platform to access early event registrations, benefits and discounts.