3T Event: teeth, tusks and other chewing things (in person)
11 May 2022

10:00am

–

12:00pm
Agonising toothache, horrifying extractions, ill-fitting false teeth have been part of the human condition for hundreds of years. It is not Gary's intention to dwell on the horror but simply to provide you with a visual feast that you can sink your teeth into while he elaborates about losing teeth and their replacement alternatives, if any, through history.
Commencing in the Neolithic period this history trip will traverse through the lands of the ancient Mesopotamians, Egyptians, Etruscans and Romans. The origins of dentistry from the time of the Barber Surgeons in the 13th century through to the early 18th century will be discussed. Finally, beginning in 1723 with Pierre Fauchard, the father of dentistry, Gary will look at the advances in tooth replacement up to the commencement of the modern era.
Meet the presenter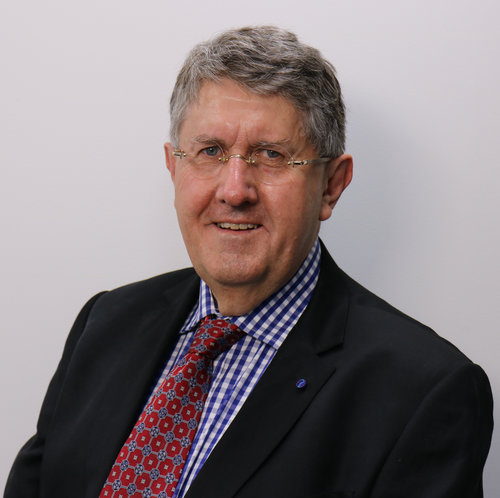 Dr Gary Smith
Gary Smith is a prosthodontist in private practice. He opened his practice in 1988 following the completion of his post-graduate studies at UQ in the field of removable prosthodontics. He specialises in the fabrication of all types of complete and partial dentures. In conjunction with other specialist practitioners, he fabricates immediate dentures and implant retained appliances.
For many years he held a part-time appointment at the University of Queensland Dental School as the Senior Lecturer in Removable Prosthodontics. He was the Secretary of the Queensland Branch of the Australian Prosthodontic Society in 2009 – 10 and again in 2013 – 14, 2019, and the President from 2020 to 2021. He was the Federal Secretary of the Australian Prosthodontic Society in 2011 – 12 and is once again in this post. Gary is also a Fellow of the International College of Dentists, a Fellow of the Academy of Dentistry International and the Pierre Fauchard Academy.
Gary is committed to the profession of dentistry and has served on various committees of the Queensland Branch of the Australian Dental Association (ADAQ). He was elected to the council of ADAQ in 2008 and was the 2017 President. Gary was responsible for successfully promoting the idea of a dental museum (for education and research) to the ADAQ council. Since its inception in 2018 it has grown into one of the largest dental museums in Australia.
Registrations opening soon!
About Alumni events
UQ alumni and community events take place in-person and online, across the globe, throughout the year. UQ alumni are invited to join the UQ ChangeMakers platform to access early event registrations, benefits and discounts.
Venue
The Women's College, St Lucia Campus