The Young Achievers Program (YAP) provides a valuable support framework and much-needed financial assistance to deserving students, enhancing their education outcomes and giving them the opportunity to serve as role models in their local communities.
The program, which is made possible through the generous support of donors, aims to see more young people have access to a UQ education.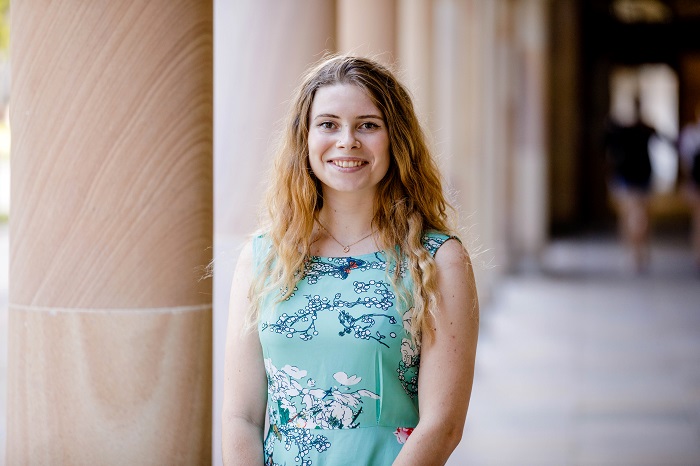 Over 1200 students (like Bonnie Clelland, pictured) have now benefitted from YAP since the program was established in 2009. It's a brilliant program because it really does change the life prospects and direction of these motivated young students. It greatly improves their ability to pursue their chosen career and to make a positive impact in the world.
YAP begins in high school, providing mentoring, on-campus experiences and financial support to final year students as they make the transition to university. Once at UQ, YAP students receive $7000 annual scholarship, for up to four years, along with ongoing mentoring and guidance from staff and students.
For Bonnie, who entered into the program in 2018 as an ambitious Year 11 student, the news she had been accepted provided a much-needed boost for her family.

"When I received the scholarship I immediately felt proud, elated, excited, lucky, happy, grateful… I could go on. It was an amazing day for me because it meant I knew I had a secure future."
 
Bonnie is now in her second year studying Earth Science at UQ and hopes to inspire future Young Achievers by mentoring the next generation of UQ students.
 
"YAP helped open so many doors for me. It changed my life for the better, and I am so grateful to have the opportunity to give back to others the way donors supported me."
 
Support the Young Achievers Program today so we can continue to help talented young students like Bonnie.