UQ Vietnam Alumni Network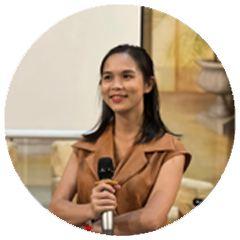 Anna Nguyen Vo (Chair –Ho Chi Minh City)
Master of Public Relations and Communications '11
Nguyen (Anna) received her Master of Public Relations and Communications at UQ in 2011. When Nguyen was at UQ, she was a co-founder of UQ Vietnamese Students Association (UQVSA) as she wanted to connect all Vietnamese students at UQ and promote Vietnamese culture in Australia. Since coming back to Vietnam, Nguyen has been working as a marketing and communication professional in the education industry. She wants to keep connecting all UQ alumni who have been back to Vietnam and strengthen the network for further development and collaboration.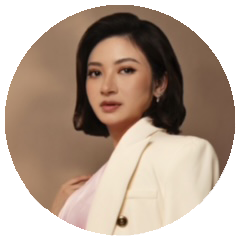 Chelsea Le Nguyen Bao Khanh (Hanoi)
Master of Commerce (Professional Accounting) '17
Khanh Le (Chelsea) holds a Master of Commerce obtained in 2017 and possesses diversified knowledge and experience in Australia, Asia, and the Middle East. Khanh was selected for the Australia – Vietnam Enhanced Economic Engagement Grant Program 2022 funded by the Australian Government and the Australian Embassy in Vietnam. In 2017, Khanh was a Brisbane International Student Ambassador for the Brisbane City Council. She moved to Sydney in 2018 and embarked on her professional career in financial crime and investment fields, working at the Commonwealth Bank of Australia. Khanh returned to Vietnam in 2022, accepting the role of Assistant to the Vingroup Chairman and subsequently participating in various projects at VinFast (VFS) and Vingroup – the largest Vietnamese company listed on the US stock market. Additionally, she serves as an education mentor, supporting Vietnamese youth studying and working in Australia. Khanh believes in the value of connecting and sharing, and she hopes that the network of UQ alumni in Vietnam will continue to grow and prosper. Khanh is currently residing in Hanoi and is one of the alumni leaders hosting the UQ Global Connections, a regular social alumni events in the city.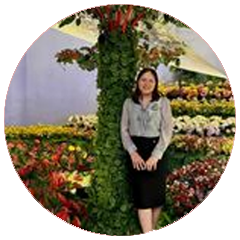 Nguyen Thi Le Huyen
Master of Development Practices (Community Development) '09
Huyen holds a Master of Development Practices from UQ in 2009 and has diversified knowledge and experience in development projects, including public health, education and behavioral change communication. Huyen has been an active member of Aus4Skills in Vietnam, as well as the UQ Vietnam Alumni network, by supporting and participating in various social networking and professional development events since she left Brisbane in 2009. She is currently working as an Education Advisor for Learning through Playing in a primary education project funded by the LEGO Foundation in Vietnam. Huyen is interested in network building and connections, which she finds are key factors for continuous learning and development. Huyen is interested in network building and connection, which she finds are key factors for continuous learning and development. Huyen is the current co-chair of the UQ Vietnam Alumni Association representing Hanoi, Vietnam.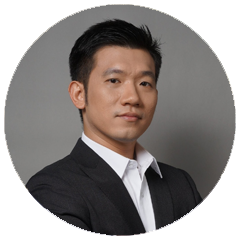 Hồ Thái Bình (Deputy Chair – Ho Chi Minh City)
Master of Commerce (Applied Finance) '13
Binh graduated in the Master of Commerce in 2013 and has a strong interest in using his knowledge of business to solve social problems. Since he was a student, he founded and led many non-profit organizations that address environmental and educational issues. As a result, Binh understood the importance of applying business strategies to ensure a sustainable and effective social impact. In 2014, he and his father founded SiGen to commercialize the invention of anti-mosquito manholes in urban stormwater drainage systems. The solution has received numerous awards for its simplicity and effectiveness. The solution is receiving more and more support from local authorities, scientists, and local people thanks to its effectiveness in preventing odours, fast drainage, and eliminating mosquitoes' growth and development environment. SiGen started to successfully deploy the solution in many localities across the country in 2019. In 2016, Binh participated in the First Aid course from the non-profit project Survival Skills Vietnam (SSVN). Since childhood, Binh has survived many serious accidents thanks to his mother, who is a doctor, was present in first aid properly and in time, he realized the vital significance of this skill for the community. Binh created the First Aid mobile application which is the first-aid instruction mobile application in Vietnamese to give back to SSVN. In 2018, when SSVN was having difficulty in scaling up due to its complete reliance on founders' time and financial contributions, Binh joined the founding team as a director and transforming SSVN into a social enterprise model. Since becoming a social enterprise, thanks to revenue from the business, SSVN from the charity teaching project for schools has developed a series of traditional and non-traditional solutions to help more than 55,000 Vietnamese people access basic knowledge. emergency. Binh is actively contributing to the startups in Vietnam to contribute to incubating the next generation of social entrepreneurs. www.linkedin.com/in/hothaibinh/