What makes an effective leader and how can you use leadership skills to elevate your career? In this professional development workshop you will hear from a panel of experts who will share their experience and practical tips on how to develop your leadership capabilities to grow your career. 

You will learn about the difference between leadership and management, and understand the fundamentals of what makes an effective leader across industries.
This webinar is hosted by the UQ Young Alumni Advisory Board.
Panellists
Dr Laura Cascales (Doctor of Philosophy '11)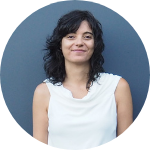 Dr Laura Cascales has her own leadership and career coaching practice and also works as a coaching and development facilitator for Mater Education. Laura is passionate about empowering people to reach their full potential and create a career they love. She is an Associate Certified Coach with the International Coach Federation and an Accredited Organisational Coach. In addition, she holds a PhD in Biochemistry from The University of Queensland. Before commencing her career as a coach, Laura worked in research and leadership roles in the fields of biomedical research, clinical research, and medical communication. Laura has coached people from a wide range of industries and cultural backgrounds. She partners with people who aspire to grow in their careers, develop their leadership skills, and improve their work performance and wellbeing.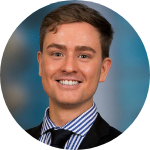 Ryan Isaacs (Bachelor of Commerce/ Economics '17)
Ryan is a Senior Analyst in Deloitte Australia's Transfer Pricing team, specialising in transactions involving intangibles between multinational enterprises with revenue exceeding A$1 billion. In 2018 Ryan was nominated for the role of Chair of Deloitte's Inclusion and Diversity Council in Queensland in addition to his 'day' job, providing a platform from which to work with others to establish new initiatives such as InterFirm in Brisbane. The InterFirm network currently comprises the 'Big 4' – Deloitte, PWC, EY and KPMG – as well as top tier law firms including Ashurst, Herbert Smith Freehills, Clayton Utz and MinterEllison, and consulting giant Accenture. After two years as Chair, Ryan passed on the role to his successor and continues to play a guiding role in the InterFirm SteerCo.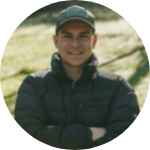 Sam Schumann (Bachelor of Commerce/ Law '15)
A self-confessed gear-junkie, Sam found his calling in 2015 with the birth of his business, Alton Goods. Born at the intersection of his insatiable appetite for adventure and fascination with well-crafted outdoor gear, Alton Goods has become Sam's outlet for creating high-quality, minimalist products, designed for explorers looking to go lighter and go further.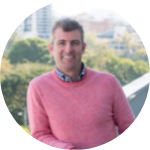 Jason Titman (Master of Business Administration '04)                             
Jason is the Founder and Managing Director of integr8 Group and has had a Portfolio career, across startups and global corporations, with experience in the US, Asia, EU and other markets.  Dominated by building successful companies and exiting them at strategic points in time.  He has done this across technology, professional services, retail and property verticals. As a successful investor, and company director, Jason sees his life not as a 'career' but rather as a series of 'projects' to work with investors, founders and Boards to scale successful technology enabled companies. His passion in business is helping people and companies scale to achieve their full potential. As well as devoting significant time to several not-for-profit Boards, his philanthropic passion centres around creating 'Charitable Foundations" to enable people to get a start in life they would not otherwise have. His passion in life is exploring the world, undertaking adventure fundraising activities and participating in high energy activities.