WARNING: Aboriginal and Torres Strait Islander viewers are advised that this website may contain images or names of deceased people.

His famous drover grandfather could spend a year in the saddle to reach his destination, but Dean Morrison has set his sights on video-chats connecting people in milliseconds.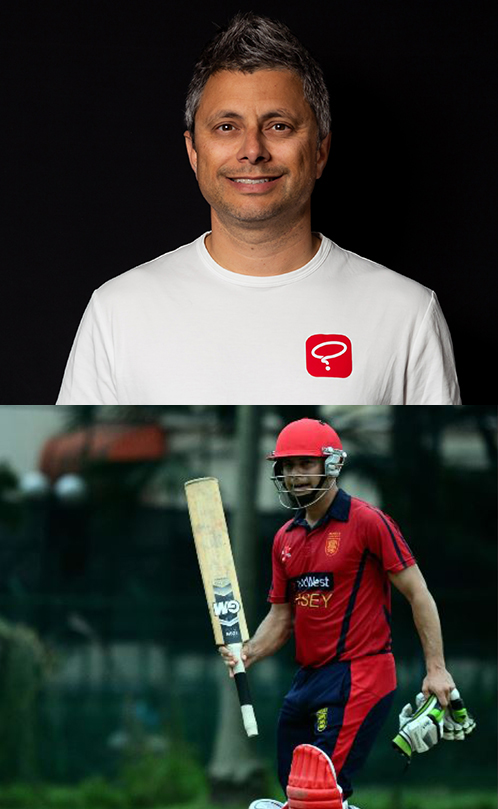 The University of Queensland Alumnus (BComm '99) reflects on his Aboriginal and Outback heritage and his globetrotting sporting and business careers, as he embarks on a unique global business venture.
Dean has recently launched a new tech start up called LassWho?® - the new App where fans can connect with heroes and inspirational people through live video-chats.
Available in the App Store and Google Play Store, the LassWho?® App offers fans the opportunity to arrange a bespoke conversation with their heroes in a matter of minutes.
As Founder and CEO, Dean and his team are aiming to take LassWho on a deep journey with the ultimate goal being to have a fully established global business and brand.

 
He may be based in Jersey in the Channel Isles but Dean says his Aboriginal heritage and connection to the Bidjara people of the Charleville region is the most important thing about him as a person.
Recognising the past and appreciating the sacrifices made in his family's journey, he can become emotional talking about the Stolen Generations (which affected his great grandfather, who worked as a horse-breaker and kangaroo shooter) and relating stories about his famous drover grandfather Reginald Hart, who mustered cattle all the way from WA to NSW before becoming a Life Member of the Stockman's Hall of Fame in Longreach.
Dean may live in Jersey, with a Swiss-born wife, who he met on travels in Thailand many years ago, but his two children both have 'Bidjara' as part of their names, as a constant reminder and respect to his Aboriginal heritage.
The sports-loving boy recalls growing up in the northern suburbs of Brisbane with a family immersed in horse racing, while returning to visit relatives in Charleville on a regular basis.
He has fond memories of university life at UQ St Lucia … the Jacaranda trees, the playing fields and sports facilities, lectures in the Forgan Smith Building and walking the Great Court, along with the support and the sense of community offered by the Aboriginal and Torres Strait Islander Studies (ATSIS) Unit.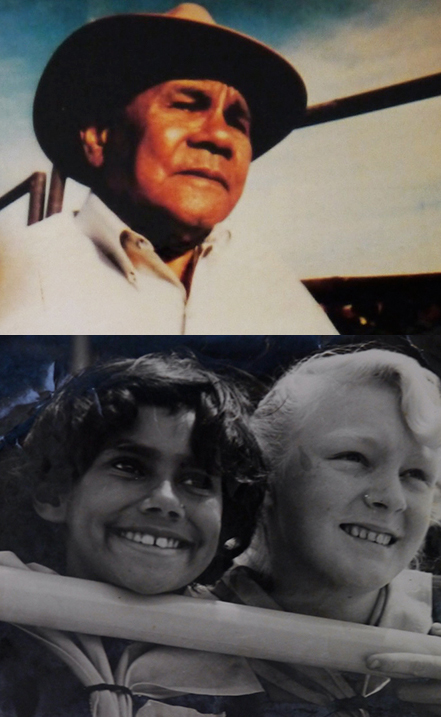 "After graduating from UQ in 1999, I worked for Hall Chadwick and KPMG in Brisbane. Then I moved to the UK in 2003, primarily to play a season of cricket, but stayed for a bit longer, initially in London and then Jersey," Dean says.
"I worked for UBS (the Swiss Bank) across the Investment Bank, Group Treasury and Wealth Management divisions for the past 18 years. In between I was fortunate enough to play international cricket, representing Jersey in ICC tournaments in India, Nepal, Malaysia and Singapore.
"While in Australia, I represented Queensland in the Imparja Cup cricket in Alice Springs and was selected for the ATSIC XI vs the Prime Minister's XI in 2003, however the match did not happen due to the changes at the time with ATSIC."
How did LassWho come about?
Dean started hosting live video conferencing calls for members of his local cricket club during the COVID lockdown.
Tapping into his extensive network, he organised calls with sports stars from around the world. The success of these experiences ignited the development of LassWho?®, as Dean sought to offer similar experiences to sports fans around the world.
"I wanted to create a fan experience that was previously unimaginable – quality moments, moments of laughter and inspiration," he says.
"Everyone at LassWho?® is excited about the launch. It has been an incredible journey resulting in the release of a world class App and digital platform."