BHP Foundation commits $2M to vaccine research
BHP Foundation has committed $2M to support the UQ efforts to develop a vaccine candidate currently in clinical development.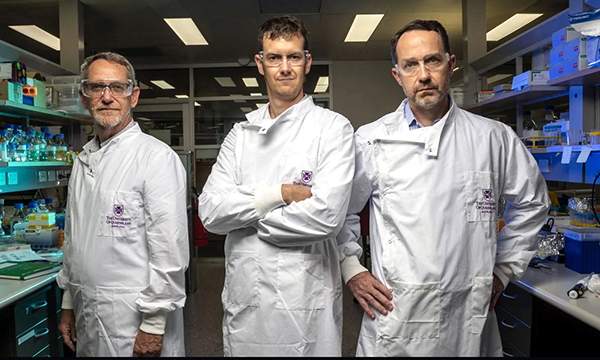 "This generous commitment from the BHP Foundation has the potential to change lives worldwide by fast-tracking the development of promising COVID-19 vaccine candidate now undergoing preclinical safety and efficacy studies. 
"We have been overwhelmed by the enthusiastic response of government, corporate and philanthropic partners who have responded to our urgent call to support this important work," says UQ Vice-Chancellor and President, Professor Peter Høj.
BHP also pledged $1M for The Peter Doherty Institute for Infection and Immunity in Melbourne's COVID-19 (ASCOT) trial. This clinical trial will test the effectiveness and safety of potential COVID-19 treatment drugs, with outcomes expected to enable clinicians around the world to save more lives of people infected with COIVID-19 through effective treatment.
BHP Foundation CEO James Ensor said the devastating global impact of the COVID-19 pandemic requires a collective response from governments, businesses and the global philanthropic sector.
'While we'll continue supporting our existing partners, and the many communities they work with around the world to sustain through this crisis, as a global community we have to come together,' said James.
'We all have a responsibility to lean into this global crisis and play our part in finding solutions.
'Ultimately there are only two solution pathways: life-saving treatment for people infected by COVID-19 and the development of a vaccine to prevent more COVID-19 infections.
'The BHP Foundation is determined to contribute to solutions in both areas. With an estimated 40 million lives potentially at risk, there is no sustainable Plan B in the absence of solutions.'
CEPI, UQ and its partners are committed to equitable access of any vaccine solution, ensuring that appropriate vaccines are first available to populations when and where they are needed to end an outbreak or curtail an epidemic, regardless of ability to pay.
The BHP Foundation is a charitable organisation funded by BHP, a leading global resources company, and works to address some of the world's most critical sustainable development challenges. Find out more about BHP Foundation.