By Robert Burgin
After attracting $4.8 million from backers in 2018, Brisbane company MOVUS is highlighting the success of UQ's investment in entrepreneurship and innovation opportunities.
Imagine never again having to worry about – or even consider – a mechanical breakdown in your car, or a kitchen appliance that's on the verge of packing it in.
Humans have become accustomed to expecting the unexpected; saving for those rainy days and being prepared for the worst. Not knowing when key equipment in your household is about to go kaput is something we just accept.
But it is not acceptable when you're running a business. Not knowing how long a vital piece of equipment will last throws uncertainty into production and budgeting, and undermines a commitment to satisfying customer needs.
The flip side is regular and costly maintenance, which can lead to poor allocation of finances and time. And for some industries, unnecessary maintenance can mean putting employees or contractors in a physically dangerous position.
With the backing of UQ's ilab – a business accelerator hub for startup businesses based at UQ's St Lucia campus – Australian company MOVUS is looking to alleviate this conundrum.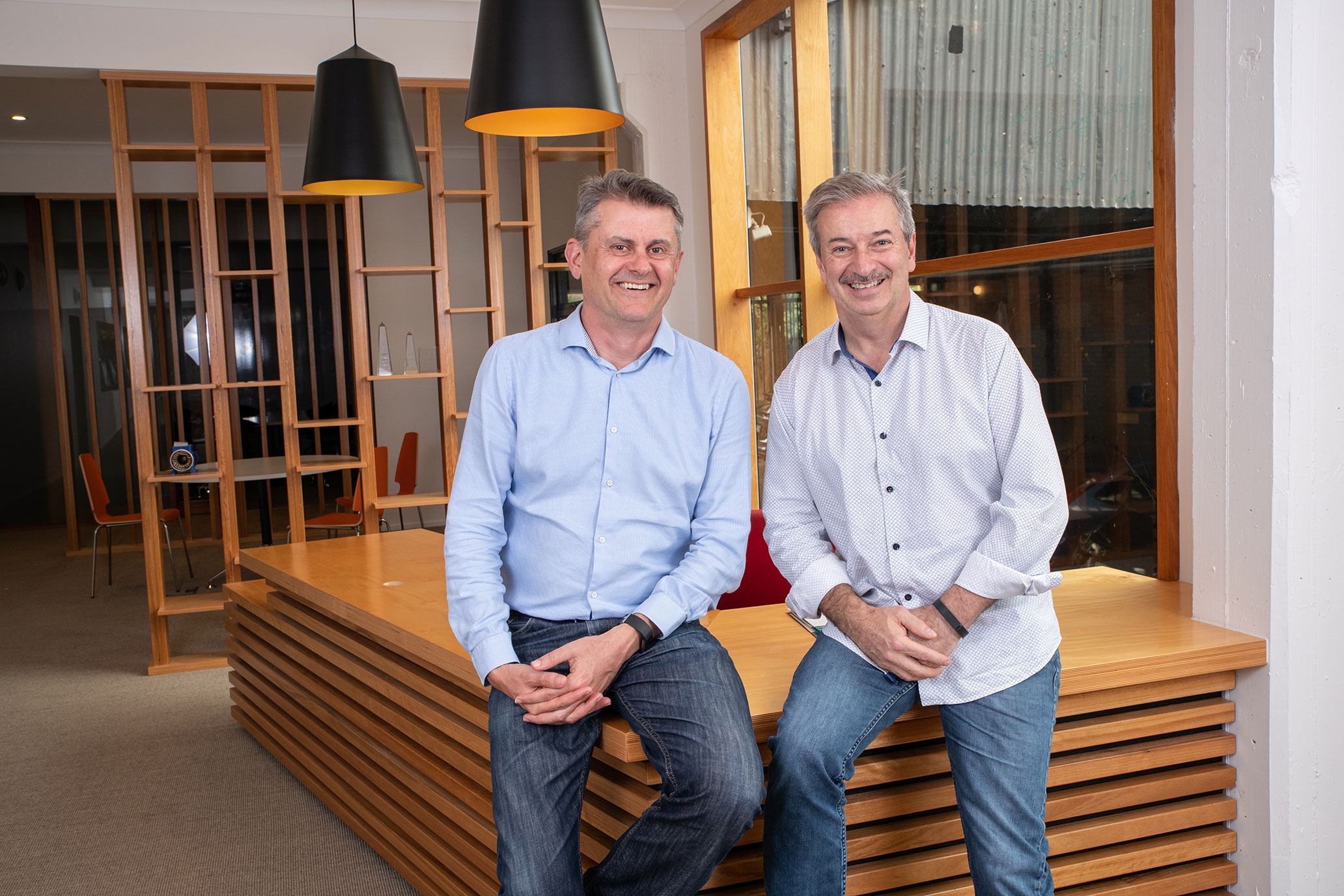 "We attach sensors to machines, which have fairly rudimentary functioning, to identify and alert when components start to malfunction," MOVUS chief executive officer Brad Parsons said.
"The sensors monitor for any changes in the movement of mechanical components that should spark concern.
"We're essentially applying artificial intelligence, digitised data feedback, and 'smart' technology to 'dumb' machines. Our products reduce the need for regular machinery inspections and enable massive productivity benefits for people who are usually extremely time-poor."
The businesses and organisations that MOVUS service typically include those in the "unsexy" manufacturing, mining and heavy-machinery industries, but the company's core business is clearly not lacking attractive qualities – as recent investment from backers has shown. In 2018 alone, MOVUS has benefited from $4.8 million of external investment.
Parsons believes that being accepted into ilab in 2015 was a key juncture in the development of his company's business model – and of himself.
MOVUS began as part of ilab's Germinate accelerator program – which moved the company from the idea stage to an initial product – and UQ's incubation facilities continued to support MOVUS by allowing time to hone their model and secure major investments.
The relationship brought a new perspective and know-how to the operation, and UniQuest, UQ's commercialisation company, became MOVUS's first investor. 
MOVUS and UQ have recently signed a five-year agreement for the continuous monitoring of heating, ventilating and air-conditioning equipment.
ilab director Bernie Woodcroft said the deal between UQ and MOVUS has delivered many mutual rewards.
"At UQ, we ensure that our graduates are at the forefront of entrepreneurial experience and attitude, and MOVUS has benefited from that."
"We offer support at every stage of the entrepreneurial journey: from UQ Idea Hub, UQ Business School's Startup Academy, ilab, and UniQuest.
"Graduates who have participated in UQ's entrepreneurship programs have now become key staff within MOVUS, while numerous UQ interns have been able to gain experience in a real, cutting-edge startup."
UQ Idea Hub is a hands-on program that gives budding entrepreneurs the skills and knowledge to create a startup. The program offers workshops, advice from experienced mentors, and access to a network of local and global innovators to help grow ideas into solutions.
The Startup Academy then helps entrepreneurs increase their chances of success by testing the market to validate their ideas and find the right business model, while ilab turns early-stage businesses into investment-ready companies.
These programs allow UQ to expand entrepreneurial teaching into the classroom, actively engage with the startup ecosystem, and attract global industry partners and investors.
According to Woodcroft, high-growth startups like MOVUS can also create partnerships and environments for UQ research to reach the market.
"The MOVUS founders have an entrepreneurial, passionate and resilient mindset, which is important for recognising the value and impact of key research projects at UQ," he said. 
"We are delighted to see them join a stable of ilab startups that have secured more than $57 million in investments and grants since 2014.
"We all learn and benefit from working alongside passionate entrepreneurs like Brad and his team, and we are proud to have been a foundation partner in their success."
To learn about UQ startup opportunities, visit entrepreneurship.uq.edu.au.
Join the conversation
Your comments here are governed by  Facebook Terms of Service and UQ Social Media Terms of Use.