Queen's Birthday honours: Professor Kaye Basford FTSE
Contact magazine is celebrating the outstanding UQ scientists recognised during this year's Queen's Birthday honours. In this story, we feature Head of UQ's School of Biomedical Sciences Professor Kaye Basford FTSE.
"I strongly believe that your work has to be fun – then you will enjoy what you do and make a worthwhile contribution."
---
These words from Professor Kaye Basford epitomise her approach to her career and life, which has seen her receive numerous accolades and take on many rewarding leadership roles.
As a former President of UQ's Academic Board, a former President of the International Biometric Society, and current Head of UQ's School of Biomedical Sciences, Professor Basford has made an outstanding contribution to UQ and the broader community.
In June, her significant service to tertiary education, biomedical sciences and the scientific academies was recognised with a Member of the Order of Australia (AM) as part of this year's Queen's Birthday Honours.
A respected statistician and biometrician specialising in agriculture and food security, Professor Basford decided early on in her career that she wanted her maths knowledge to be "useful".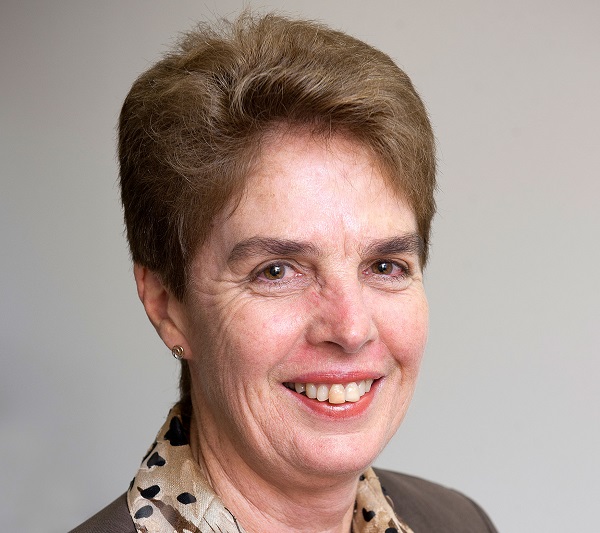 Armed with a Bachelor of Science (Honours) degree (1974) from UQ, she seized the opportunity to work as a consulting statistician for UQ's Agriculture Department, where she was able to apply her statistical knowledge to achieve practical outcomes.
After completing her part-time PhD in 1985, she received a Fulbright Postdoctoral Fellowship to work with renowned statistician Walt Federer at Cornell University, a position she said gave her an "incredible opportunity to experience a completely different environment".
"Walt introduced me to John Tukey at Princeton University, one of the outstanding statisticians of the 20th century, and I was privileged to work with John for another decade. This was a critical point in my career as I recognised that I could hold my own with international colleagues." 
After completing her fellowship, Professor Basford was appointed a Senior Lecturer in Biometry at UQ, where she collaborated with other scientists who shared her commitment to capacity building in agriculture and food sciences.
"The people with whom I worked were passionate about agricultural development, and I could see that my input would have real impact in improving the efficiency and effectiveness of plant breeding programs."
Her research has certainly had an impact, making a real difference to the way researchers design, analyse and interpret large-scale multi-year, multi-location plant breeding experiments, and informing recommendations on what people should grow to improve their nutritional and economic outcomes.
In 1998, Professor Basford received the Australian Medal of Agriculture from Ag Institute Australia, which she says was "special" because it was recognition from the disciplinary area where she applied her statistical knowledge and expertise, rather than from her own discipline.
That recognition came later, when she was appointed President of the Statistical Society of Australia and then the International Biometric Society, and awarded honorary life memberships from both organisations.
Never one to shy away from an opportunity, Professor Basford has also served on the Board of the Australian Academy of Technology and Engineering, including as Vice-President from 2016 to 2019; is current Vice-Chair of the International Rice Research Institute; and Chair of the Queensland Committee of the Crawford Fund Board.
After serving as Head of UQ's School of Land, Crop and Food Sciences for two five-year terms, Professor Basford was elected President of UQ's Academic Board from 2012 to 2014, and currently heads the School of Biomedical Sciences – roles she says were not in her career plan but have been challenging and rewarding experiences.
"President of the Academic Board is a role where you have influence but no power, so it is very rewarding when you can make positive changes for the betterment of staff and students," she said.
After such a long and varied career, Professor Basford said she was honoured and delighted to be included on this year's Queen's Birthday Honours list.
"This award demonstrates that being a good citizen, by working for the betterment of the institution and related professional and industry entities, rather than just for yourself and your immediate group, can result in recognition and reward."
Professor Basford joins fellow UQ researchers Professor Perry Bartlett, from the Queensland Brain Institute; Professor Tamara Davis, from the School of Mathematics and Physics; Professor Ranjeny Thomas, from the Diamantina Institute; and Professor Jeffrey Lipman, from the Faculty of Medicine, in receiving Queen's Birthday honours.