Brisbane has won the bid to host the 2032 Olympic and Paralympic Games. So, what do we do now?
---
The Olympics will return to Australia for a third time, with Brisbane announced as the host city for the 2032 Games.
It comes as no surprise for many Queenslanders – July's announcement was a mere formality given that Brisbane was the only bid city still in the running during the final months leading up to the decision, and the city had been firmly endorsed by the IOC.
So, with the Brisbane Olympics and Paralympics now officially a reality, what happens when the smoke clears from the final celebratory fireworks?
Contact asked UQ experts what steps are needed to keep the momentum rolling.
Avoid the cost blowouts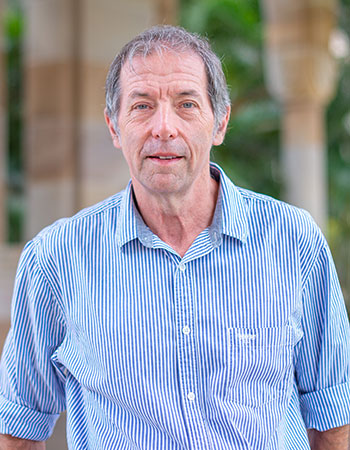 Professor John Quiggin
School of Economics
Faculty of Business, Economics and Law
Our most important priority must be to avoid the financial disasters that have plagued so many previous hosts. This will not be easy. Large cost overruns have been the norm, not the exception, for Olympic Games hosts. More generally, 'megaprojects' have commonly experienced cost blowouts, particularly when, as in the case of the Games, there is an immovable deadline for completion.
The bid for the Games shows a break-even budget, but this is based on very optimistic assumptions, and on the claim that most of the capital expenditure required for venues would have been undertaken anyway. As anyone who has undertaken a home renovation knows, the big potential for cost blowouts arises when the contract is varied to add new requirements. State and local governments must resist any pressure to go beyond what was promised in the Games bid.
Even taking all possible care, the people of Brisbane (and Queensland generally) will end up paying a substantial amount for the Games, and our priorities for infrastructure investment will be shifted to accommodate them. In return, we'll get a once-in-a-century event. Let's enjoy it!
Creating a legacy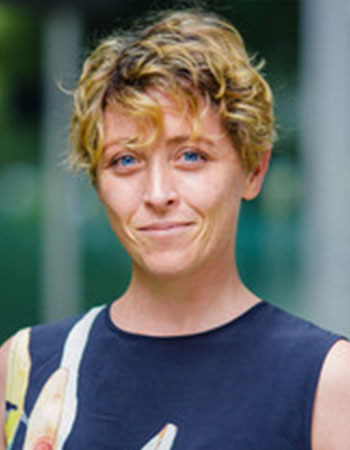 Dr Rebecca Olive
School of Human Movement and Nutrition Sciences
Faculty of Health and Behavioural Sciences
Olympic and Paralympic Games are often touted as being a huge boon for host cities and populations. The IOC has long promoted economic and infrastructural 'legacy' as a key incentive for cities to host; however, history shows us that the Olympic legacies are not so straightforward. In the rush to promote the shiniest, brightest side of a city, existing inequalities can be widened. There are many examples of budgets blowing out (Montreal 1976 and Sochi 2014), homeless and disadvantaged communities being displaced (Sydney 2000 and Beijing 2008), significant environmental destruction (PyeongChang, 2018), and stadiums and facilities ending up a burden on local populations (Rio 2016). Communities have staged significant protests (Mexico 1968) that have reflected the frustration with planners focused on short-term tourists rather than diverse residents.
However, the role of 'legacy' in hosting Olympic and Paralympic Games should encourage positive, long-term, community outcomes – such as upgraded public transport, affordable and accessible housing, and more public spaces. The key is the commitment of the various levels of government to ensuring these are central to the design and planning of the Games.
But there are other important legacies too. A less well-known legacy of Olympic and Paralympic Games is the investment in arts and cultural events and programs. Far from being simply elite sporting events, Olympic and Paralympic Games are filled with music, art and dance as part of the ceremonies, but also in the years surrounding the Games.
If organisers and all levels of government commit to socially just and community-engaged planning from the start, Queensland can avoid the mistakes of previous host cities and use their investment in the Games to create a legacy of a more dynamic, accessible city and state for all residents.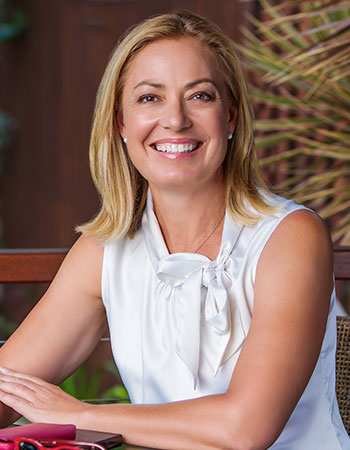 Associate Professor Sarah Kelly
UQ Business School
Faculty of Business, Economics and Law
The Brisbane 2032 Olympics and Paralympics represent a burning platform for significant economic and social transformation in Queensland. The challenge will be in fully realising this opportunity. The first priority will be to ensure that Queensland residents, private and not-for-profit sectors are engaged in a legacy plan and its implementation to realise the significant benefits the Games can deliver.
Three key things changed when the successful bid was announced.
First, kids across Queensland can now dream of competing at the Olympics or Paralympics in their own backyard, a greater chance of talent identification and selection in the largest national teams in history. Most importantly, they will participate in sport and activity with real optimism and hope, which is associated with staying engaged with education and improving cognitive performance, health and mental wellbeing. Parents, teachers, education providers and governments need to work to harness this renewed interest in sport.
The announcement also signals prestige and trust affiliated with 'destination Brisbane and Queensland', with the need to realise associated potential for trade partnerships, international diplomacy and tourism. Likewise, social benefits including community pride, connectivity, inclusion, enhanced volunteerism and urban gentrification require planning and united leadership to be achieved. Upskilling of residents is also urgently needed through targeted training and education programs aimed at ensuring we can meet labour requirements across burgeoning sectors.
Second, all three levels of government and the private sector are aligned around a common mission for the next decade, which ensures efficiency and commitment to critical infrastructural and community-capital expenditure. New and enduring networks will be created between public and private sectors, which may not have developed if it wasn't for this announcement. Supporting the formation of these networks will be critical as part of legacy planning.
Third, as the first region to host under the Olympic New Norm, we are positioned to leverage the events optimally through the longest run-up in history. This permits defraying of costs and risk as well as frugality derived from the reuse, multi-purposing and sustainability of existing sporting facilities. Significant funding from the International Olympic Committee and the private sector will also translate to economic benefits that would otherwise not be available to our state, particularly over such a long period. It will be important to ensure that this infrastructural windfall is dispersed more broadly across the state. 
Social transformation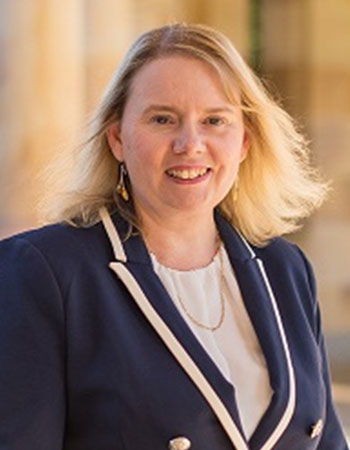 Associate Professor Judith Mair
UQ Business School
Faculty of Business, Economics and Law
Brisbane's successful 2032 Olympic and Paralympic bid will lead to a huge increase in domestic and international visitors. This uplift in tourism should start well before the Games themselves – the publicity surrounding the announcement that Brisbane will host the 2032 Games is the beginning of a long honeymoon period for the city's global reputation.
However, COVID-19 – and associated state and national border closures – has decimated our tourism industry and has led to temporary and permanent closures, staff shortages and huge uncertainty in the sector. The first thing that will need to happen is for the tourism and hospitality industry to recover and rebuild so that our visitors can enjoy the top-quality tourism experience Queensland wants to provide. It's a work in progress.
In the meantime, the organisers need to focus on securing their social licence to operate. An Olympic Games is a big economic commitment for any host, and Queensland is no different. Given the history of cost blowouts in the past, one important step is helping local communities across Queensland understand how the Games might bring them opportunities.
The 2032 Games will be different because they will incorporate regional areas into the planning process and allow the benefits to flow on to them. Although previous Games have held sporting competitions in locations outside the host city, 2032 will be the first to explicitly share a regional focus – across Brisbane (including Ipswich, Toowoomba, Redland Bay and Moreton Bay), the Gold Coast and the Sunshine Coast. Townsville and Cairns will also benefit by hosting events.
Hosting the Games offers unparalleled opportunities for bringing forward much-needed investment in transport, infrastructure and community facilities. We already have around 84 per cent of what we need to hold the Olympics. But any new infrastructure must be aligned with community needs. To avoid 'white elephants', state and federal governments need to invest in projects that have long-term legacy benefits for communities and that can simply be temporarily adapted to suit the needs of the Games.
Keeping things moving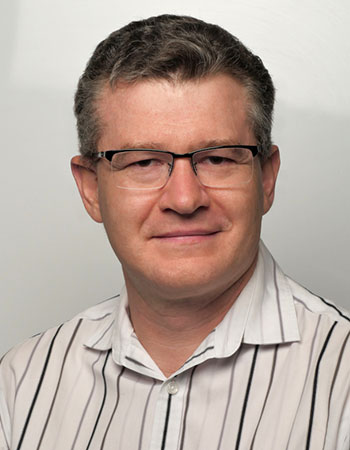 Associate Professor Pierre Benckendorff
UQ Business School
Faculty of Business, Economics and Law
Several transport projects linked to 2032 Olympic Games locations are already in the pipeline. Securing the Olympics allows the Queensland Government and local councils to leverage Australian Government funding to fast-track many of these developments.
The Olympics will require a modern and efficient transport system to move athletes and spectators between key Olympic sites and hospitality infrastructure. Within Brisbane, this means delivering on the proposals for green bridges, the Brisbane Metro and Cross River Rail. The Cross River Rail project will deliver an underground station at the Gabba, which will be the main Olympic venue. Another venue, Brisbane Live, will sit right over the top of Roma Street Station, so completing the integrated transport hub at this location will be critical. Better connectivity between the airport and the city will also be vital.
As many events will be held in other Queensland cities, transport developments such as extending the G:link light rail to Coolangatta Airport should also be high on the agenda. Creating a high-speed rail network from Maroochydore to Surfers Paradise has the potential to drastically cut travel times.
While we are still grappling with the COVID-19 pandemic, major airports across the state will be working on establishing new routes and capacity to improve domestic and international access. While many of these projects have already started, it will take many years to deliver these infrastructure improvements, and there will be some pain for commuters. The delivery of infrastructure will need to be carefully planned and managed to ensure the wider community benefits fully from these developments. 
Headline image: Albert Perez/Getty Images
---