Join UNESCO Chair in Journalism and Communication, Professor Peter Greste and a panel of leading experts and academics for a thought-provoking discussion on 'Freedom of Speech'.
The event will challenge perceptions and test the notion of a 'free speech crisis' in the university sector and society. Our experts reflect on contentious issues surrounding free speech, discuss the social implications and ask what it means for the nation's democracy.
This event is brought to you by UQ and the ABC, as part of ABC's 'Think Twice' TV series and will be broadcast on the ABC at a later date.
Registrations have now closed.
Panellists
Professor Deborah Terry AO
Professor Deborah Terry AO is Vice-Chancellor and President of The University of Queensland (UQ). Prior to commencing this role in August 2020, she served as Vice-Chancellor of Curtin University in Western Australia (from February 2014 to July 2020).
Professor Terry was made an Officer in the General Division of the Order of Australia (AO) in June 2015, in recognition of her distinguished service to education in the tertiary sector.
She is also Chair of the Board of Universities Australia; a Fellow and past President of the Academy of Social Sciences in Australia; an appointed member of the Australian Research Council Advisory Council; and serves on the Australia and New Zealand School of Government Board and Australia's Academic and Research Network Board.
Having grown up in Perth and Canberra, Professor Terry completed her PhD in Social Psychology at the Australian National University in Canberra. From there, she commenced her distinguished career at UQ in 1990, initially as an internationally recognised scholar in psychology. During her 24 years at UQ, Professor Terry progressed through a number of senior leadership roles to become Senior Deputy Vice-Chancellor, before leaving for her role as Vice-Chancellor of Curtin University in early 2014.
 
Scott Stephens –  Online Editor of Religion and Ethics for the ABC
Scott Stephens is the ABC's religion and ethics editor, and co-host (with Waleed Aly) of The Minefield on ABC Radio National. His book On Contempt is forthcoming from Melbourne University Press, and in 2021 he will be presenting the twentieth annual Simone Weil Lectures on Human Value at the Australian Catholic University.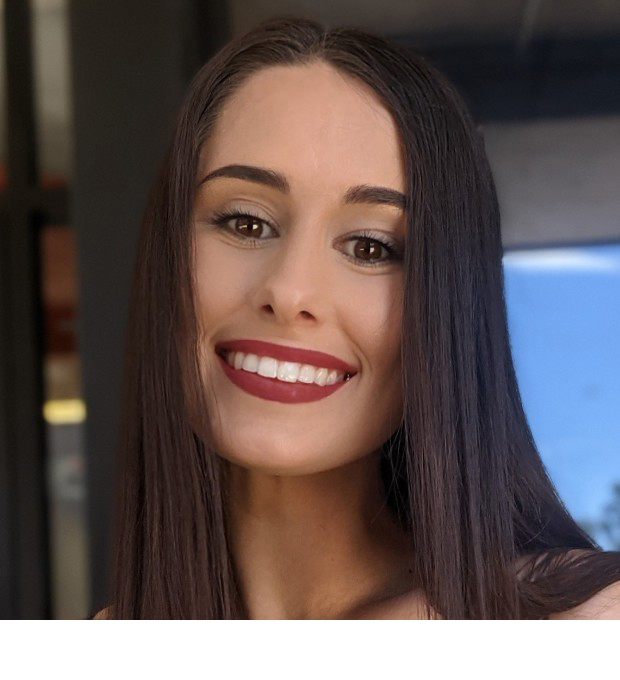 Olivia Brumm - President, QUT Student Union
Olivia is a current Law and Justice student at the Queensland University of Technology, and is the President of the QUT student union, the peak advocacy and representative body for students at the university. She has been involved in the union organisation since 2018. As the President, Olivia is the spokesperson for the organisation and she sits on various university boards and committees, including QUT Council. She has a particular interest in politics, international relations, and policy development.
Andrew Cooper - President, LibertyWorks
Andrew is the founder of LibertyWorks, a libertarian think-tank with a mandate to invest in people, projects and causes that expand individual liberties and natural rights. He is also the founder of the CPAC conference, a conservative talkfest in Sydney that the Labor Party attempted to shut down.
Andrew believes free speech to be a critical natural right apparent in all successful liberal democracies and is an asset that should be passionately protected. Andrew and LibertyWorks challenged the Australian government in the High Court over a contentious free speech matter, appeared as "a friend of the court" in another High Court matter and was de-platformed from speaking at The University of Queensland against Chinese influence on campus.
Moderator
Professor Peter Greste – UNESCO Chair of Journalism and Communication, The University of Queensland
Professor Peter Greste is an award-winning foreign correspondent who spent 25 years working for the BBC, Reuters and Al Jazeera in some of the world's most volatile places. From Latin America, Africa, the Middle East, he reported from the frontlines and beyond. He may be best known for becoming a headline himself, when he and two of his colleagues were arrested in Cairo while working for Al Jazeera and charged with terrorism offences. In letters smuggled from prison, he described the arrests as an attack on media freedom. The letters helped launch a global campaign that eventually got them released after more than 400 days in prison. 
He has since become a vocal campaigner and advocate for media freedom – a stance that has earned him awards from Britain's Royal Television Society, the Walkley Foundation, the RSL's ANZAC Peace Prize, the Australian Human Rights Commission's Human Rights Medal, and the International Association of Press Clubs' Freedom of Speech Award. He has written about his experiences in Egypt and what he regards as the global war on journalism in a book, The First Casualty. At the University, he is developing the next generation of journalists and running a program of research and advocacy on media freedom issues.
Health and safety information
Stay at home if unwell or have a cough, fever, sore throat, fatigue or shortness of breath
If you become unwell during the event please let an event organiser know.
Maintaining physical distancing requirements is the individuals responsibility
Please do not attend the event if:
You have been in close contact with a person who is positive for COVID-19
You are positive for COVID-19
You have travelled overseas or to a declared COVID-19 hotspot in the previous 14 days
Attendees are encouraged to download the Commonwealth Government COVID-19 app prior to attending the event.
---
About Alumni events
UQ alumni and community events take place in-person and online, across the globe, throughout the year. UQ alumni are invited to join the UQ ChangeMakers platform to access early event registrations, benefits and discounts.
Venue
Advanced Engineering Building, St Lucia campus