Friends of Antiquity: RD Milns Memorial Lecture (in person)
6 November 2022

2:00pm

–

4:00pm
Sunday 6 November 2pm – 4pm
Venue: Room E302 - Forgan Smith Building, UQ St Lucia
Cost: $10 per person
Interested in what makes a good story? Homer's Odyssey presents a classic masterclass in storytelling strategies and will be the topic of the 2022 R D Milns Memorial Lecture, presented by the UQ Friends of Antiquity.
Emeritus Professor of Classics Elizabeth Minchin from The Australian National University will draw on research from diverse fields including sociolinguistics and cognitive psychology to unravel stories from Odyssey, to explain why Homer's stories are so successful, so memorable and so enduring.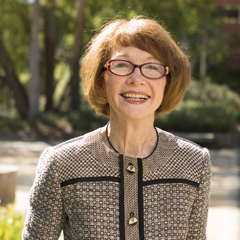 Meet the Presenter: Emeritus Professor Elizabeth Minchin
Elizabeth Minchin is Emeritus Professor of Classics at The Australian National University in Canberra. As an expert in pieces written by Homer, she has been particularly interested in the use that an oral poet made of the resources of his memory as he performed before an audience and of his awareness, also reflected in the epics, of the sheer power of memory. She has published extensively on the epics and memory in several forms. 
About Alumni events
UQ alumni and community events take place in-person and online, across the globe, throughout the year. UQ alumni are invited to join the UQ ChangeMakers platform to access early event registrations, benefits and discounts.