2023 Richard Cooper Memorial Lecture (in person and online)
16 November 2023

5:30pm

–

7:30pm
Lecture topic: Epistemology and Accountability under the Native Title Act 1993
Claims to knowledge are made in the native title system by lawyers, anthropologists, historians and common law native title holders. These claims are more or less affected both by the role each of these groups plays in the development of a successful native title determination (and in trials in unsuccessful determinations), and by the political and institutional locus in which each of these groups operates or is situated. The accountability of each of these native title actors also affects the extent to which knowledge claims are privileged or 'come out on top' as the knowledge claims compete for the attention of judges making those determinations (negative or positive). Issues such as the choice of advisers made by native title groups, the level of political influence the native title group and its advisers may have with the State or Commonwealth, the extent of access to funding and the accountability of each of these groups to the other deserves greater scrutiny. The native title system as it is currently designed on occasion produces arbitrary outcomes for those the system is designed to protect: the common law holders. Whether that system can be improved depends not only on the good faith of those involved in it. It also depends on those involved being transparent and accountable to the common law holders, both by making knowledge claims that can stand the scrutiny of the courts and by being transparent and accountable to the various masters those involved in the system serve.
About the speaker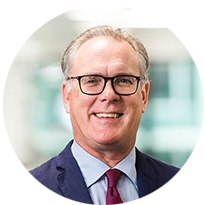 Adjunct Professor Jonathan Fulcher is a partner and National Head of Resources and Energy at HopgoodGanim Lawyers, teaches Native Title Law and Natural Resources Law at the University of Queensland and has worked in the native title space for 30 years.
Event program
5:30-6:00pm: Registration and canapés on arrival (in-person only)
6:00-7:00pm [AEST]: Lecture address (online and in-person)
7:00-7:30pm: Canapé reception (in-person only)
About Richard Cooper Memorial Lecture Series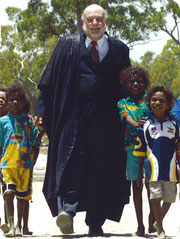 The Richard Cooper Memorial Lecture is a joint initiative of the TC Beirne School of Law and the Federal Court of Australia. The series was established in 2005 in honour of the late Justice Richard Cooper of the Federal Court of Australia, who passed away suddenly on 14 March 2005. It is dedicated to the strong interests in maritime and native title law which he developed over the course of a long and distinguished legal career.
About Alumni events
UQ alumni and community events take place in-person and online, across the globe, throughout the year. UQ alumni are invited to join the UQ ChangeMakers platform to access early event registrations, benefits and discounts.