More than 50 people connected with The University of Queensland were recognised in the Australia Day Awards. 
On behalf of the University, Vice-Chancellor and President Professor Peter Høj AC congratulated all UQ awardees and thanked them for their contributions to the nation.
"Again the Australia Day Awards remind us of the depth and breadth of talented people who have been part of UQ over the years, as students, staff, supporters or professional partners," Professor Høj said.
"Education is a real gift, and it's wonderful to see how it allows people to give back to society right throughout their lives," Professor Høj said.
"As we see with this latest honor list, many of our graduates do exactly this, and have rightfully been recognised for giving selflessly beyond the call of duty."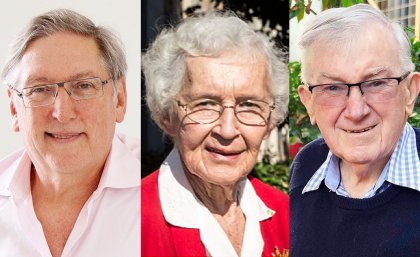 Alumnus and Chief Justice of the Supreme Court of Queensland The Honourable Chief Justice Catherine Holmes AC was appointed a Companion of the Order of Australia and Triple P founder Professor Matthew Sanders AO became an Officer in the General Division of the Order of Australia.
Philanthropist Dr Paul Eliadis AM and the TC Beirne School of Law's Professor Anthony Cassimatis AM received Order of Australia General Division awards, and Dr Stephen Papas OAM received an Order of Australia Medal.
Former UQ Pro-Vice-Chancellor (Indigenous Education) Emeritus Professor Cindy Shannon AM, longstanding School of Chemical Engineering academic Emeritus Professor Edward White AM and former UQ head of music Emeritus Professor Warren Bebbington AM were recognised with Order of Australia General Division awards.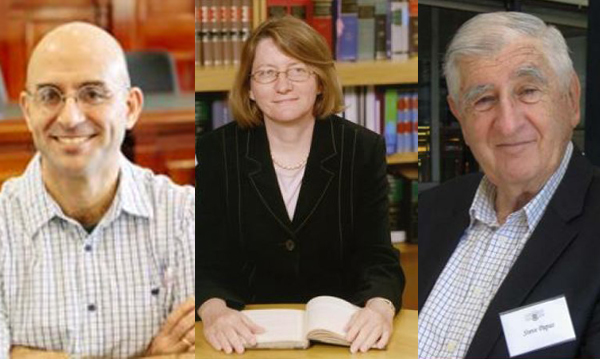 Others recognised included:
Botanist Mrs Joan Cribb OAM, who studied, taught, researched and volunteered at UQ from 1947 to 2017. She authored 30 scientific papers and co-authored 20.  
Professor Raymond Specht AO, UQ botany department head, 1966-1989
Mr Barry Leonard Kelly AM, chairman JK Tech since 2003 and Director, UQ Holdings 2004-2011
The Reverend Canon Dr John Laurence Morgan AM – Warden, St John's College UQ, 1982-2012
Former politician and UQ alumnus Dr Mary Crawford AM
Congratulations to all UQ community members recognised in the honours list:
Companion of the Order of Australia (AC)
Professor Margaret Gardner AC – former staff
The Honourable Chief Justice Catherine Holmes AC – alumnus
Officer of the Order of Australia (AO)
Judge Sarah Bradley AO – alumnus
Professor Peter McIntyre AO – alumnus
The Honourable Campbell Newman AO – alumnus
Professor Matthew Sanders AO – alumnus and staff
Emeritus Professor Raymond Specht AO – former staff
Dr Neil Wetzig AO – alumnus
Dr Robyn Williams AO – alumnus
Member of the Order of Australia (AM)
Dr Alyson Auliff AM – alumnus
Emeritus Professor Warren Bebbington AM – former staff
Professor Anthony Cassimatis AM – alumnus and staff
Professor Pierre Chapuis AM – alumnus
Ms Marita Cowie AM – alumnus
Dr Mary Crawford AM – alumnus
Professor Richard De Dear AM – alumnus
Dr Paul Eliadis AM – alumnus
Mr George Fox AM – alumnus
Dr Janice Hills AM – alumnus
Dr Vedella Hinckley AM – alumnus
Mrs Trina Hockley AM – alumnus
Dr Barry Kelly AM – alumnus
Mr Ken MacDonald AM – alumnus
Ms Jenni Mack AM – alumnus and supporter
The Reverend Canon Dr John Morgan AM – alumnus
Mr David Paratz AM – alumnus
The late Professor Steven Raine AM – alumnus
Dr Peter Riddles AM – alumnus
Emeritus Professor Cindy Shannon AM – alumnus and former staff
Emeritus Professor Edward White AM – alumnus and former staff
Medal of the Order of Australia (OAM)
Dr Don Campbell OAM – alumnus
Mr Michael Choi OAM – alumnus
Mrs Joan Cribb OAM – alumnus
Dr Murray Garde OAM – alumnus
Mr James Goodworth OAM – alumnus
Dr Morris Lee OAM – alumnus
Mr John McCoy OAM – alumnus
Dr Sarah Midgley OAM – alumnus
Dr Stephen Papas OAM – alumnus
Mr Edward Ralston OAM – alumnus
Professor Sarva Daman Singh OAM – alumnus
Dr John Stanisic OAM – alumnus
Public Service Medal (PSM)
Mr Colin Cassidy PSM – alumnus
Mrs Helen Ferguson PSM – alumnus
Mr Greg Shanahan PSM – alumnus
Conspicuous Service Cross (CSC)
Mr Michael Ahern CSC – alumnus
Australian Fire Service Medal (AFSM)