From all corners of the globe, this committed community of UQ ChangeMakers organise and host Global Connection events.
They are responsible for sourcing and booking an appropriate (and fun!) venue, selecting the event day and time, working with the UQ Alumni Team on event promotion and hosting the event attendees! They are our experts on the ground that help make Global Connections possible.
We hope you can meet our Global Connection Coordinators in person at an event near you! Until then, check out their profiles below.
 

Are you interested in becoming a Global Connections coordinator?
We'd love to hear from you! Connect with us at uqchangemakers@uq.edu.au.
Melbourne, Australia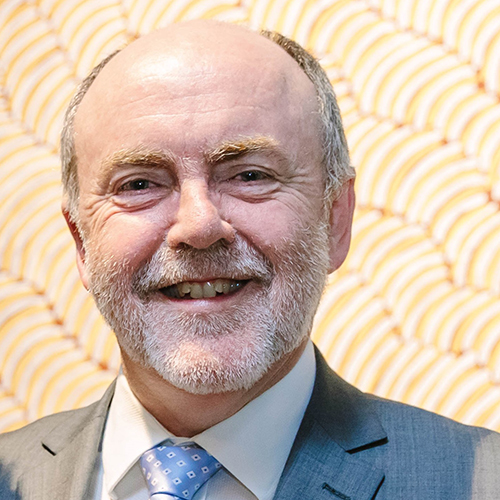 Paul Gibney, MBA '91 
I am an accountant who has worked in large construction and engineering projects in Australia and Asia (living in Thailand for 10 years). Currently, I am involved as a part owner of a specialist remedial engineering business in PNG and the near Pacific region. My relationship with UQ was renewed in 2014 and since then I have served on the Melbourne Alumni Council; most recently as the Chair for the last three years. Global Connections is a perfect casual way to connect or reconnect with fellow alumni and to build networks for social and professional reasons.
Contact Paul: gibneys@bigpond.com
Santiago, Chile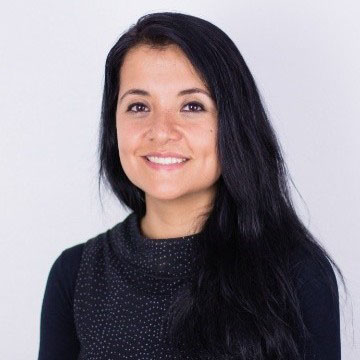 Mary Robinson, MBus '15
I've been a Business Developer for Land & Water area at CSIRO Chile since 2019. In 2015, I completed the Master of Business in the field of Sustainability at UQ BEL. Since 2016, I have co-coordinated the Santiago de Chile Global Connections. I am enthusiastic about collaborating in activities led by UQ that allow Chilean alumni to continue in contact with the University, as well as maintaining a community that can be a support network for new alumni! Connect with Mary on LinkedIn

 

Rodrigo Zarate, MBA '13
I am a Presales Manager at Cognitiva Chile, a tech consultancy firm that specialises in solutions using Artificial Intelligence capabilities to solve complex business problems. I am a passionate UQ BEL alumnus, and have been organising Global Connection events in Chile for several years. My advice to new graduates is, "Always keep moving, have a purpose and make connections" and my favourite UQ professor was Associate Professor Frank Alpert. Connect with Rodrigo on LinkedIn


 
Beijing, China

Jiaying (Joyce) Wu MTHEM '17
I am a hospitality marketing strategy and campaign professional leading the communication between outlets and guests. This year, I've started volunteering as a GC coordinator. The sense of community and inclusion means a lot to us UQers abroad, and I am sincerely looking forward to organise more gatherings in my area. Connect with Joyce on LinkedIn
Guangzhou, China

Erice Wu, BPsySc '10
I've been working in the area of PE/VC investment for seven years before starting my own company in 2018. I've been reconnecting with UQ alumni through the Global Connections program since 2015. Global Connections is a very good opportunity for us to find local connections and reunite. It means a lot for overseas UQers and helps us bond with each other. Connect with Erice on LinkedIn
Shanghai, China

Hazel Zheng Wang, MBus '11
I have worked in the automotive industry for more than 10 years with demonstrated experience of brand digital marketing and consumer market research. I am very happy to be a Global Connections coordinator and I hope I can help many UQ alumni to connect with each other, make more friends and generate more business opportunities! Connect with Hazel on LinkedIn
 

Vanessa Gu, MCom '07
At Global Connections in Shanghai, we aim to reunite UQ returnees, build up networks and enhance professions. As a founding Global Connection Coordinator, I have made quite a few friends and always recalled the good time in UQ. Connect with Vanessa on WeChat: vanessagujj
London, England

Paul Kelly, BCom(Hons) '09, BBusMan '08
Hi! I'm a professional strategy consultant and chartered accountant, currently leading the Next Generation strategy at HSBC Private Bank in London.  I began working at PwC in Australia and in the 12 years since graduating, my career has taken me from Brisbane to Cambridge and now to London. Global Connections in London is a great chance to network and meet new friends over a drink or two in one of the world's great cities! Connect with Paul on LinkedIn

 

Sophie Morgan-Short, BComms, BA '15
I work in digital advertising for a global agency and I'm currently based in London. I moved here shortly after graduation and have spent most of my career here in the UK. Global Connections is a fantastic way to meet like-minded people in different industries and roles, and make new connections - both professionally and personally. It's always nice to connect with other Aussies living in London. Looking forward to meeting some of you soon – come and say hi! Connect with Sophie on LinkedIn


 
Tokyo, Japan

Tim Tout, BA '90, MBA '98
As Co-founder, MD and Executive Coach of HummingByrd Inc., I am focused on maximising the potential of people and organisations to postitively impact our world. My career covers leadership positions in the agricultural, fashion retail, tertiary education and training & development sectors. I am currently Co-Vice Chair of the Technology, Innovation, Education & Research Committee for the Australia & New Zealand Chamber of Commerce in Japan. Connect with Tim on LinkedIn


 
The Hague/Amsterdam, the Netherlands

Molly Thomas, BA/LLB (Hons I) '18
I'm currently working as a Defence Legal Consultant at the International Criminal Court in The Hague, the international city of peace and justice. I'm passionate about human rights, fair trials and building a better world. I'd love to connect with UQ alumni around the Netherlands and Europe to help learn more about what our community is achieving here. Connect with Molly on LinkedIn



Lima, Peru

Ines Valenzuela MTHEM '13
I have worked in public and private sector tourism for over 9 years. My background in communications and passion for travel have led me to my current role – where I develop and promote unique travel experiences in South America for travellers from all around the world. For me, Global Connections is a special space for us to broaden and strengthen our personal and professional networks and be inspired by other alums' projects and stories. Connect with Ines on LinkedIn


 
Taipei, Taiwan

Arthur Liu (Kuan-Hung Liu), MBus '18
I am a financial professional with experience in M&A transactions, auditing, and banking. Apart from the financial experience, I am also a Career Coordinator specializing in recruiting accounting and finance positions. I am a Director-at-large at the Institute of Management Accountants (IMA) Taipei Chapter, where I am responsible for organising the chapter events and coordinating Chapter management with the IMA Singapore office. Connect with Arthur on LinkedIn