Hear from UQ Entrepreneur in Residence,
Sam Jockel
, as she shares her tips for speaking with confidence as part of an online LeadHers workshop. For more about the LeadHers program, and other programs run by UQ Ventures,
click here
.
Alumni Ask Series 
From working from home to entertainment, the internet is proving to be more important to us know than ever before. So, how do we stay safe online? How often do we need to update our passwords? How do we avoid being hacked? Deputy Director of UQ Cyber Security, Associate Professor John Williams, gives us the answers. He also answers your questions on cyber security study and career opportunities.


For more than a century, our football codes have helped shape our suburbs, states, and national identity. But as the NRL and AFL scramble to re-start their competitions, the COVID-19 pandemic could change these games forever – while some football codes may never recover. In this conversation, Professor John Mangan of UQ Business School applies his economics expertise to the future of Australia's four football codes.
Want more NRL content? See what a day in the life of NRL star and UQ student Pat Carrigan looks like.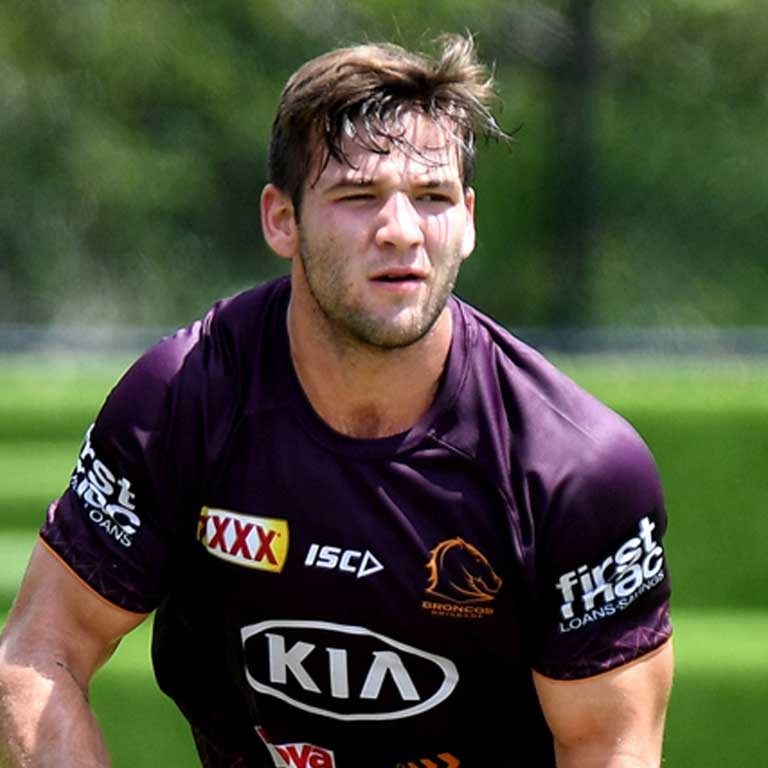 It's been 10 long weeks for Pat Carrigan, but the NRL season is back. Contact spoke with the boom Broncos backrower about what a typical day was like for an NRL player in lockdown. 
Curious about what the future of travel looks like? Or, wondering how Australia's tourism industry will recover from COVID-19? Expert in tourism recovery and reputation management, Dr Gabby Walters answers all these question and more in this episode of Alumni Ask.
Listen to our conversation on innovation and entrepreneurship with the Head of UQ Ventures, Nimrod Klayman.
Young Alumni Series 
Learn how you can get the most out of your 2020 tax return with the new 'working from home' arrangements, and set yourself up to ensure you maximise your tax returns this year. Be tax smart during tax time!
---
Hear from four career experts as they redefine what 'employability' means now and how to best position yourself for your next career move. They will answer some popular questions around job-seeking, upskilling, top interview tips and give practical advice on how to give your CV and online presence a boost!
Three finance professionals answered your questions on finance in the era of COVID-19. Click here to watch the original webinar, or read their top five tips.
Stock market crash, real estate and credit card debt. These were just some of the topics that were covered at the Get Finance Fit webinar, COVID-19 + Finance, what money moves should you make during a pandemic?
Finance professionals, shared their insights into our finance woes during these challenging times:
Andrew Courtney, Director of Plentitude Wealth
Effie Zahos, Editor-at-Large, Canstar and Former Money Magazine Editor
Professor Shaun Bond, Frank Finn Chair in Finance, UQ Business School
Global Leadership Series
In this podcast, our expert panel will discuss the likelihood and logistics of a trans-Tasman travel bubble, and the risks and benefits it would bring to both Australia and New Zealand.
In this podcast, our panel of authors discuss of the complexity of writing and creative processes during times of uncertainty and disruption. They speak of the challenges they have faced during their recent writing efforts, and share with us their advice for overcoming and navigating these challenges.
The future of democracy depends on the free and fair flow of information, of transparency in our institutions of all kinds. Investigative journalism shines a light on the systems that form the basis of our society and government. Two experts in the field will share their experiences in the industry.
We spend approximately a third of our lives asleep: that's roughly twenty-five years we could spend awake and living, and yet evolution has fettered us to hours spent every night in our most vulnerable state - unconscious and unaware.
Queensland Brain Institute
---
Mia Freedman is the founder and director of the Mamamia Women's Network and seems to have it all together. But here she talks openly, to QBI Chairperson, Sallyanne Atkinson AO, about her personal struggle with anxiety, how she was convinced she had a non-existent cancer, and when her world came tumbling down.
ChangeMakers Series
---
Ever wanted to pack up and move into a tiny house? Learn about the big changes tiny houses can make to your life, and your community, from The Tiny House Company co-founder and UQ architecture graduate Lara Nobel.
UQ alumnus and adjunct fellow marine biologist Dr Blake Chapman takes the bite out of shark myths and explains how important sharks are to our environment.
UQ palaeontologist Dr Steve Salisbury has helped unearth thousands of dinosaur footprints along a single stretch of coastline in Western Australia. He and his team braved sharks, crocodiles, massive tides and the threat of development to unveil the most diverse assemblage of dinosaur tracks in the world. Welcome to Australia's Jurassic Park.
The world is in a race to produce significantly more food to support its growing population. Find out how Professor Mark Cooper is leading the way by returning to UQ as the Chair in Prediction Based Crop Improvement – a role which aims to find innovative solutions to the world's food-gap issue. But it's not the only race Professor Cooper is running. The Scottish native has risked wildlife attacks and frostbite in his quest to complete marathons all over the globe.
COVID-19 Advice 
---
Professor Ian Frazer COVID-19 advice with RACQ
Celebration of Giving Week Series
---
Attending university can be the experience that catalyses an entire career and a lifelong passion, but for many Indigenous students, the financial burden means it isn't an option. In this episode, we talked to Professor Heather Zwicker and Associate Professor Sandra Philips about the HASS Aboriginal and Torres Strait Islander Scholarship Endowment Fund, which was established through Heather's initial commitment on Giving Day in 2019. For both Heather and Sandra, the fund is an important step in creating the generational change we need to improve educational outcomes for Indigenous students
Robert Quinn – like all start-up founders – is driven by a desire to create change in the world. For Robert, this is change he is creating through his start-up company, Patch'd Medical, but also as one of the inaugural members of UQ's Founder's Pledge. The Pledge is an exciting new approach to giving which marries the natural ambition of entrepreneurialism and philanthropy to create a community of like-minded individuals committed to paying their success back. In this episode, we talked to Robert about his experiences with the Founder's Pledge, the start-up culture in Australia, and the importance of giving back.
For Cynthia Burnett, languages and culture offer us unique insights into humanity – a lesson she learned while teaching and learning in Europe on two scholarships after her studies in the late 1960s. In 2018, Cynthia established the Cynthia Burnett Travel Scholarships to give back the opportunity awarded to her during her own university studies, to support talented young students undertaking language learning in the native environment. Through her foundation – established in her father's name – she also supports medical education at UQ at the Francis Baron Burnett Stimulation Centre. In this episode, we talked to Cynthia about her love for languages and her experience with giving at UQ.
Clinical placements are a critical part of a physiotherapy student's education, but they can sometimes create a significant financial burden for students who have to relocate temporarily for their placements. This is a need Emeritus Professor Gwendolen Jull recognised in her time teaching within the School of Rehabilitation and Social Sciences, and saw her establish two new scholarships for physiotherapy students in need. In this episode, we talked to Gwen about time as an educator at UQ and her decision to give.   
Podcast Topics
Alumni Ask Series
Young Alumni Series
Global Leadership Series 
COVID-19
Celebration of Giving Week Series