Doomscroll Remedy podcast
Learn about why people get caught up in conspiracy theories, and what happens in our brains during anxiety. 

Dive into the big existential threats of our time, like bushfires and climate change and the effects of plastic on our health.
Most importantly, you'll learn that it's not all hopeless: we got ourselves into these messes, but now – with the right people – we can get ourselves out of them.
 

 Listen to Doomscroll Remedy
Meet your host, Stephen Stockwell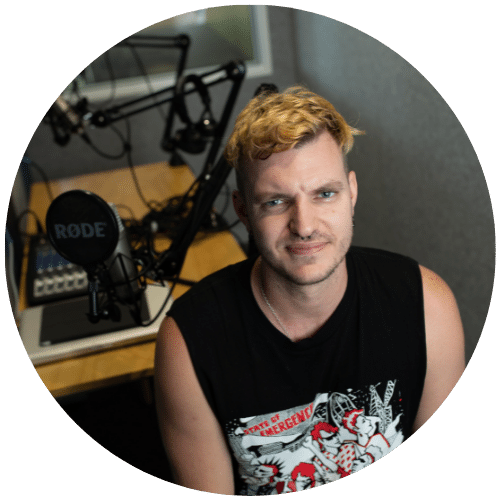 Stocky is a UQ journalism alumnus (2008) and a radio genius. He's the charismatic Station Manager of community radio station, 4ZZZ – Queensland's longest running FM radio station. It's been reliably pumping out alternative music, news and culture since it began as the official student radio station at UQ in 1975, and is thriving under it's new leader.
While studying at UQ, Stocky volunteered with 4ZZZ, before spending 10 years with the ABC as a rural reporter in Western Australia, a reporter and sometimes host of Triple J's Hack as well as their daily news podcast, The Signal. 
Now, back with 4ZZZ, he is as much a passionate seeker of a fantastic yarn as ever. Stocky is delivering to the community once again through his work as the host of our first season of Doomscroll Remedy. 
Listen to other UQ podcasts