Congratulations to Professor Ian Frazer AC and Caroline Frazer who were awarded the 2020 Community Philanthropists of the Year at the Queensland Community Foundation awards on Monday night.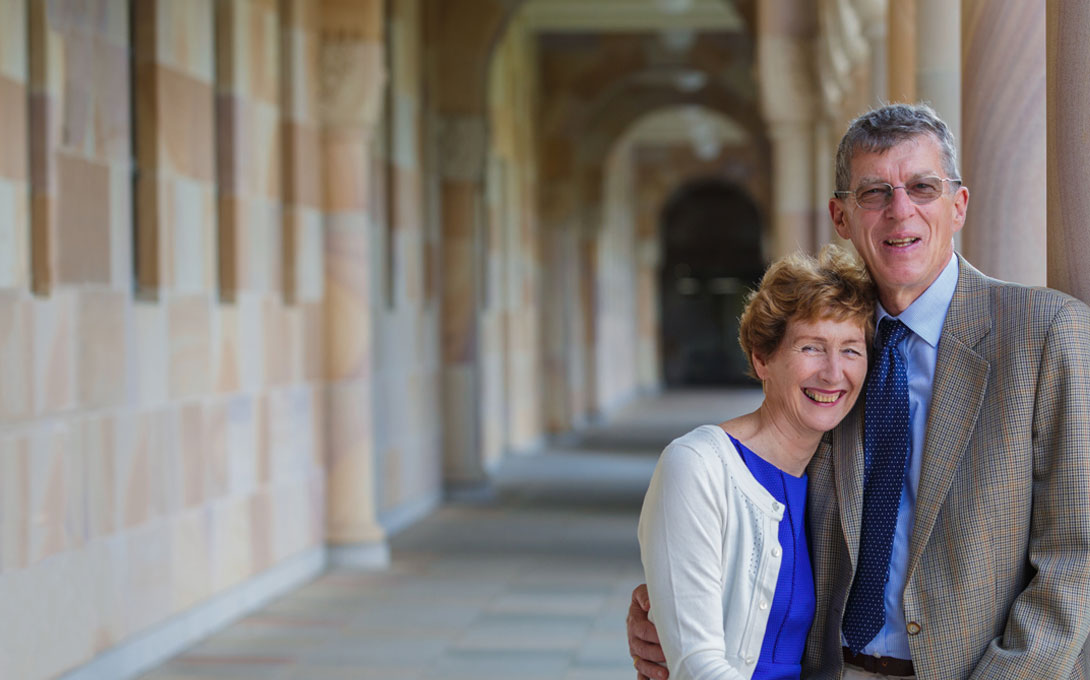 Professor Ian Frazer AC and Caroline Frazer's leadership and philanthropic support has had an indelible impact on the Queensland community. First and foremost, at the heart of all of their activities is education. In particular, their ongoing support of the arts has been critical in helping to maintain a generation of young artists in Queensland.
They are passionate about discovering, educating and celebrating the next generation of talent. Against a natural inclination to remain anonymous, the Frazer's have seen the impact that publicising their support and mission has had on encouraging others to give. This is particularly evident through their leadership in The University of Queensland's first major comprehensive philanthropic campaign where the pair have attracted over 30,000 gifts for a broad range of causes.
In addition, Ian's advocacy for the health sector has had an undeniable impact on Queensland and the health of our state and nation. Most notably, his critical role in establishing the TRI which has grown to become a global leader in the effective translation of research and innovation.