Alumni Friends share in the belief that successful, stable and diverse communities need world-class tertiary education, where universities depend on the support, encouragement and engagement of alumni and the wider community.
Completing a UQ degree is not a pre-requisite of membership and new members are always welcome.
Full-year membership to Alumni Friends is based on a donation to the Alumni Friends Fund and membership to Friends of Antiquity is based on a donation to the Classics & Antiquities Fund.
To join, make an initial minimum tax-deductible donation of $50 to the relevant fund. 
To renew your membership, make a minimum tax-deductible donation of $20 (reminders issued annually in May/June).
Membership benefits
Information about disbursements from the Alumni Friends Fund through the award of scholarships and similar (including invitations to relevant events for student presentations);
Discounted access to UQ library services;
Invitations to events, including an annual Society event;
Discounted tickets to the '3T Events' (established from January 2020, combining the Alumni Friends annual program of Three Score Club talks with UQ's 'Tea and Tours' program); 
Opportunities to attend society events for the presentation of prizes, awards, scholarships and disbursements from the Alumni Friends Fund and similar
There are several ways to make the most of your Alumni Friends membership. Reach out to the Alumni Friends Board to make a connection, and look into the list below on how you can begin to be involved.
Join the special interest group of Friends of Antiquity
Attend a social and educational event, like 3T Events
Send an update to the President to consider including in the newsletter
Volunteer to help sort and price books across the year, in preparation for the annual UQ Alumni Book Fair
Volunteer to help at the Book Fair
Share special initiatives like the Book Fair with your networks
Donate to support UQ students, educators, and researchers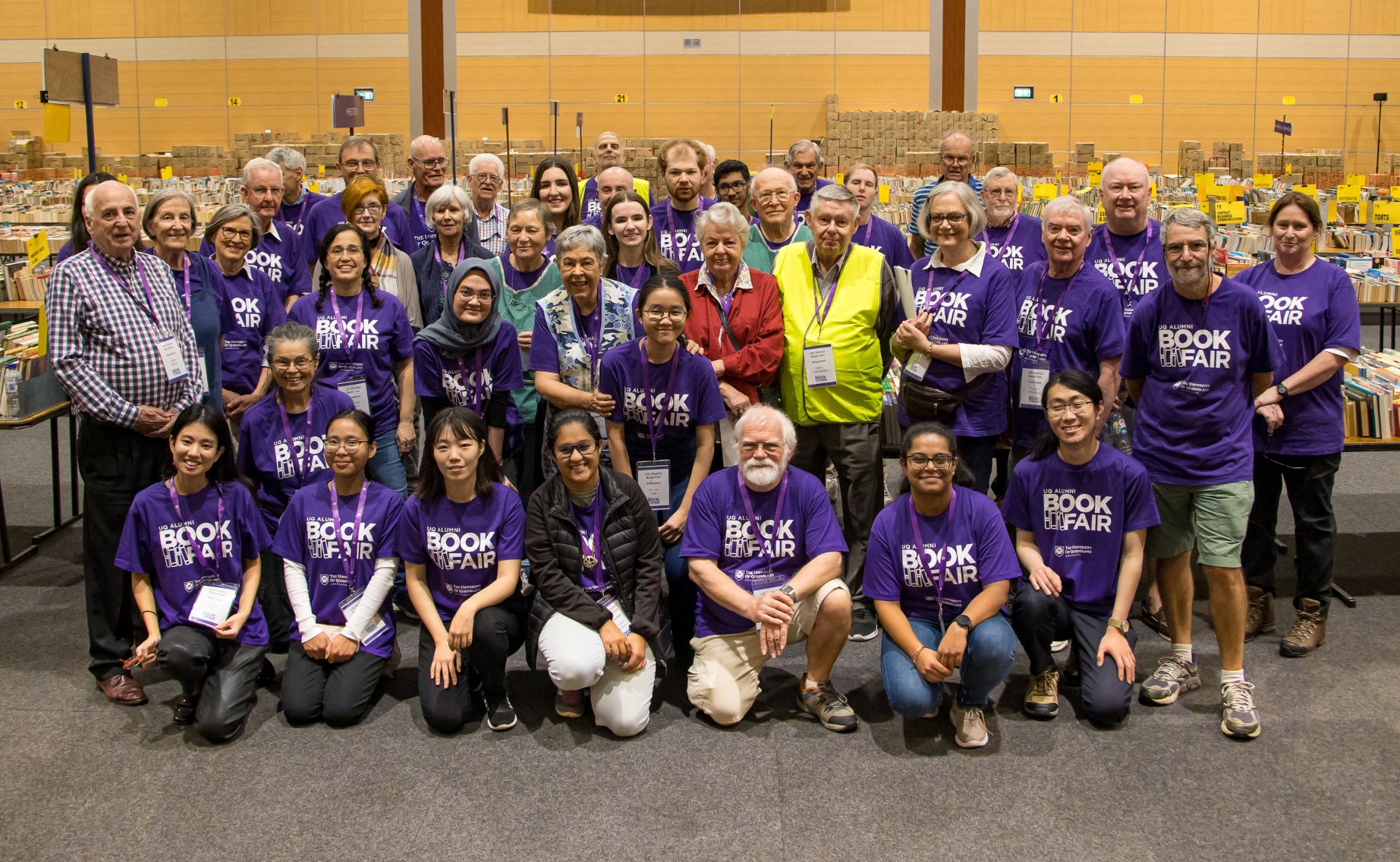 Contact us
For more information please contact us on uqalumni@uq.edu.au
You can also contact us by post:
Alumni Friends
Alumni Relations & Engagement Centre
St Lucia Campus
The University of Queensland QLD 4072
Wills and endowments
Leaving a bequest to The University of Queensland is a chance to support what you value about education and the discovery of knowledge, knowing it will continue to grow and be cherished through the lives of others.
There are many ways your bequest can help the University. For further information or contact us:
Phone: +61 7 3346 3904
Mobile: 0423 298 781
Email: bequest@uq.edu.au