The year 1998 saw many technological milestones: Apple unveiled the iMac, Google was launched, and e-commerce took off as companies began creating their own websites. It was also the year that two UQ alumni helped bring PayPal to the world.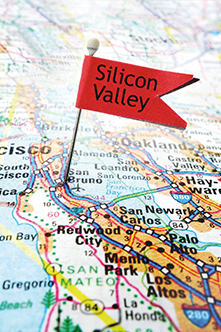 The pair's PayPal journey began in the 1990s when Australian investor and entrepreneur Peter Davison (Bachelor of Science (First Class Honours) '88) started a small venture capital firm in Silicon Valley with Graeme Linnett (Bachelor of Science (First Class Honours) '87), a friend whom he had studied with in the Maths Department at UQ.
"Throughout university, Graeme and I had always said that we would get together to do something big, but not long after graduation our respective careers took us in different directions," Davison said.
It wasn't until Linnett returned to Australia on a business trip while working for AIG International in the US that he and Davison reconnected, and "something big" began to formulate.
Linnett said it was clear early on that the internet, or "World Wide Web", would form the basis of the pair's endeavours together, particularly given Davison's studies in Computer Science as part of his Bachelor of Science.
"It was immediately apparent that the revolutionary nature of the internet would have a transformative impact on virtually everything," Linnett recalled.
"We began a long-distance conversation about investing in opportunities arising from the internet. We felt we could leverage a mix of creative and critical thinking and the analysis Peter had done about emerging internet businesses.
"Ultimately, we decided I would form a company and put up some capital to establish a small fund, and Peter would move to Silicon Valley to search for early-stage investments."
And so, being "highly bored" in his IT job, Davison left Melbourne and headed to California to immerse himself in the emerging start-up scene. It was only his third time overseas.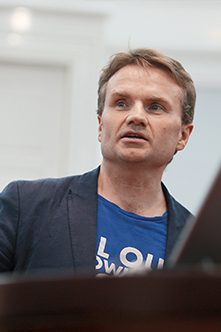 "I didn't know anything about start-ups, hadn't ever done a thing in investment and we were just going to be venture capitalists. We were 30 and 31 and we were just going to do this crazy thing," Davison said.
"We knew we could not compete for the deals that traditional venture capitalists were focusing on. So we decided to offer something different, and started looking for early-stage internet start-ups, outside the focus of mainstream investors, where we could provide both seed funding and strategic insights."
For Davison and Linnett, the allure of venture capital boiled down to connecting with passionate, motivated entrepreneurs, and helping them turn their great ideas that could change the world into reality.
"I also had a belief that if you were smarter than the crowd, you could in theory achieve anything," Davison said.
"You could learn fast, meet the people you needed to, and people would soon recognise your smarts."
This approach proved to be fortuitous for Davison. By searching the classifieds of local trade publication Red Herring, he connected with several people who would eventually lead him to Peter Thiel, the founder of PayPal, a global payments platform now available to people in more than 200 markets around the world.
"He (Thiel) was looking for investors in his company, which at the time was a virtual private secure network (VPN) operating on the Palm Pilot devices that were the craze then," Davison said.
The idea of a currency system where Palm Pilot users could transfer money between devices evolved but was limited to that particular technology at the time. Seeing the potential of the idea, Davison and Linnett made a small investment in the initial financing round, but were keen to contribute their own ideas on how the technology could be expanded.
"Consistent with the premise upon which we invested, we began a regular dialogue with Peter about the company, the opportunity and its strategy," Linnett said.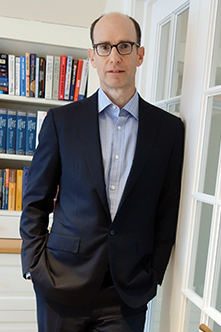 "We suggested he adapt the person-to-person payment technology to email. My reason for this suggestion was that I used eBay and, back then, eBay had no payment system. You just emailed your credit card number to a stranger, which I found kind of horrifying."
And so, with second-round funding from Davison and Linnett, alongside new investors Nokia Venture and Deutsche Bank, a website using VPN technology was developed and PayPal was born.
"Despite Graeme's impressive investment-banking experience and my deep knowledge of technology, we lacked venture capital experience and did not have a network of contacts. On the face of it we were competing against venture capitalists who had billions of dollars to invest and networks in Silicon Valley which they had built over decades," Davison said.
"But the new paradigms relating to the internet levelled the playing field for people willing to analyse and learn the new rules."
Following the success of the investment in the seed stage of PayPal and in the early stage of Anonymizer.com, which both led to substantial financial exits, Davison returned to Australia and went on to found Fishburners, Australia's largest co-working space and business incubator, based in Sydney. He is currently based in China and is a judge on the reality TV show The Next Unicorn, where young entrepreneurs compete for an AU$2.5 million investment prize.
Linnett, who is currently based in the US, remains the Chief Executive Officer and founder of Gödel Capital, LLC.
Looking back at their experience, Linnett said he and Peter were able to overcome their lack of venture-capital experience and existing network of contacts in Silicon Valley by thinking critically about the opportunities offered by the internet and engaging with passionate, motivated entrepreneurs looking to change the world.
For them, their entrepreneurial trajectory was all about creating their own path, stepping out of their comfort zone and continually challenging themselves.
"Much is written about the very high-profile success stories – the Facebooks, Googles, Ubers, and PayPals," Linnett said.
"In these statistical outliers, there is often a narrative which makes it appear that the entrepreneurs who started these businesses saw the future with absolute clarity, and executed perfectly on a linear path to success when no-one else could.
"While these stories are no doubt inspirational, in reality the true trajectory of these businesses is often much different and more typical of entrepreneurial process in general – which is bumpy, difficult and haphazard with repeated false starts.
"Recognising the inability to predict each step with certainty requires a willingness to course correct and necessitates having sufficient runway available to be able to do so."