With most people spending more time at home these days, young horticulturalist and UQ graduate James Feez (Bachelor of Applied Science '15) says now is the perfect time to prepare kitchen gardens.
But while this may seem simple, a lot more goes into growing successful edible plants than people think.
James shared his top tips for beginner kitchen gardeners with Contact magazine.
Slow and steady wins the race
Before rushing to buy seedlings or other edible plants for your kitchen garden, take the time to observe what actually happens in your patch. Many factors like soil, water, climate and competition from other vegetation will impact the success of your crop. In metropolitan areas, sunlight, or lack thereof, is typically the most limiting factor when it comes to growing edible plants.
Watch the video 
For optimal growth, fruiting and flowering vegetables require six hours of direct sunlight a day, while root and leaf crops require four hours of direct sunlight. Bear in mind that creating a productive garden is a marathon, not a sprint, and choosing the correct site for growing edible plants is critical. Though you can grow productive plants almost anywhere, take small steps and work with your site to ensure long-term gardening success.
Don't overdo it
The thought of eating or cooking home-grown produce can make anyone excited, but don't get too carried away. Overplanting from overexcitement is a sure way to reduce your yield or blow the budget. If you are a beginner gardener, start small and keep it simple. Planting herbs such as rosemary, thyme and sage in pots is an easy way to get your hands dirty, while not draining your bank account.
For instant gratification, plant quick-turnover crops, such as Asian greens, lettuce, radishes, parsley and basil. Beginner gardeners should avoid planting slow-maturing vegetables like asparagus, carrots, garlic or onions, as these will tie up valuable space in the kitchen garden and require months – or even years – before harvest.
By planting a few edible crops often, rather than planting all at once, you can prolong your harvest and pick fresh veggies throughout the season.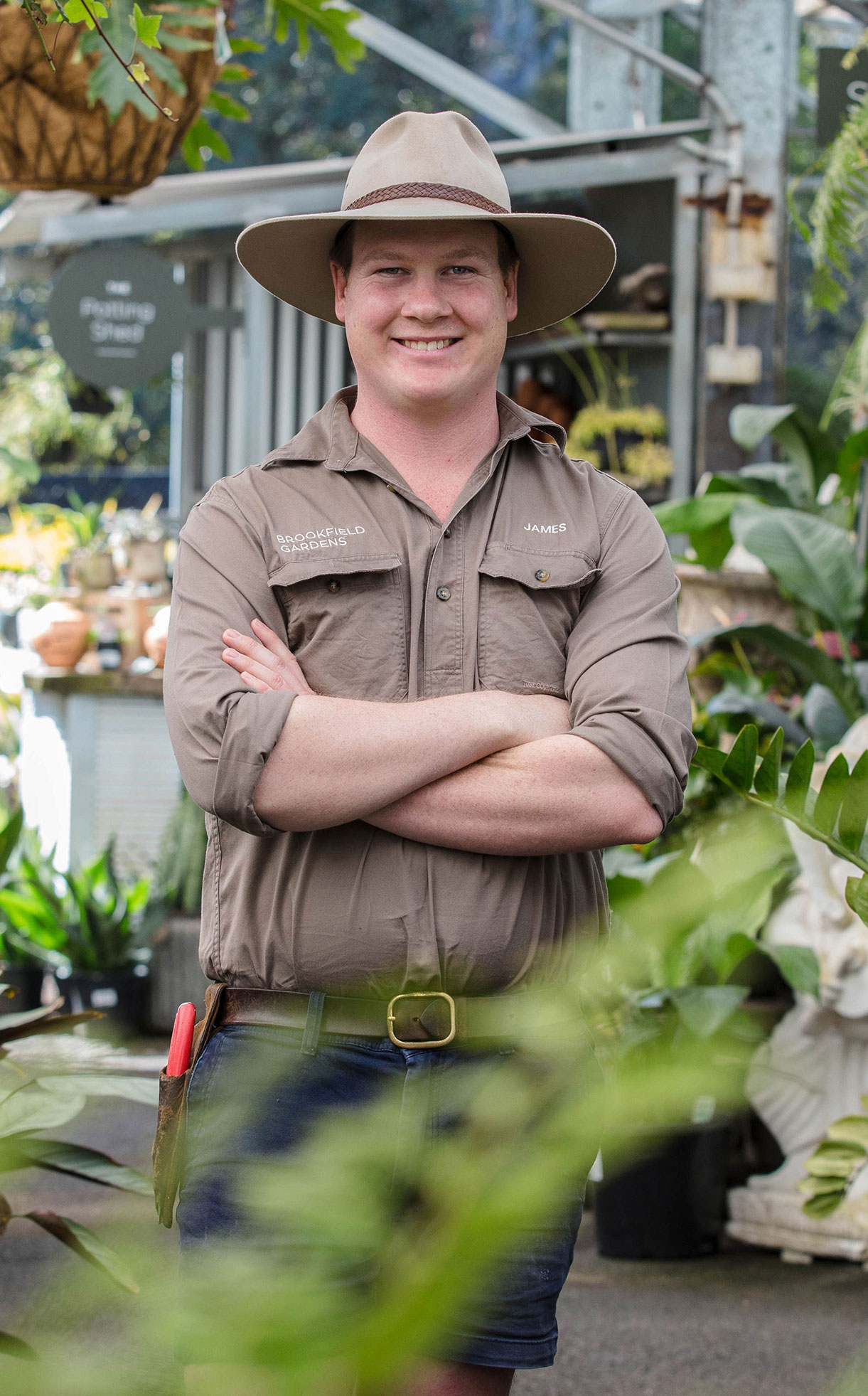 Local knowledge is key
Fake news is all around us, especially in the gardening world. Most of the information available is typically aimed at cool-climate gardening. Though a fair chunk of that information is applicable to all gardeners, seasonal planting guides can sometimes be generalised. For instance, textbook horticulture will tell you tomatoes are a summer crop. In most cases this is a fair statement, as tomatoes require warm, frost-free conditions to thrive. However, in subtropical Brisbane, tomato season starts in autumn because of optimal humidity and temperature levels, and pests and diseases are at their lowest prevalence.
A little research can go a long way. If you do decide to get a second opinion, source your information locally through garden centres, nurseries or gardening forums. Local knowledge really is the difference between feast and famine in the kitchen garden. 
James Feez is a UQ Bachelor of Science graduate, nursery hand and horticulturalist.